Donate via Paypal
A MESSAGE FROM ROVA:ARTS - December 2022
Dear Rova Supporter:
The fall of 2022 represents the culmination of several months of preparation for presenting new and recent Rova material, and we're thrilled to get our message of inventive music for saxophone quartet out to listeners. As we approach the year's end, we're writing to update you on our recent work, provide a preview of what's ahead, and ask for your invaluable support in continuing to make our work possible.

October 2022 found Rova back on the road, playing an engaging and successful eight-city tour in the U.S., traveling by van from Rochester to St. Paul. At the end of the month, we returned to Los Angeles for the Angel City Jazz Festival, performing as a quartet there for the first time in many years.

Over the last year, we've stayed busy in the Bay Area, presenting concerts as a quartet, most recently at the San Francisco Electronic Music Festival with the 6-piece Popular Tectonics, our new project with electronics improvisers Gino Robair and Tom Djll.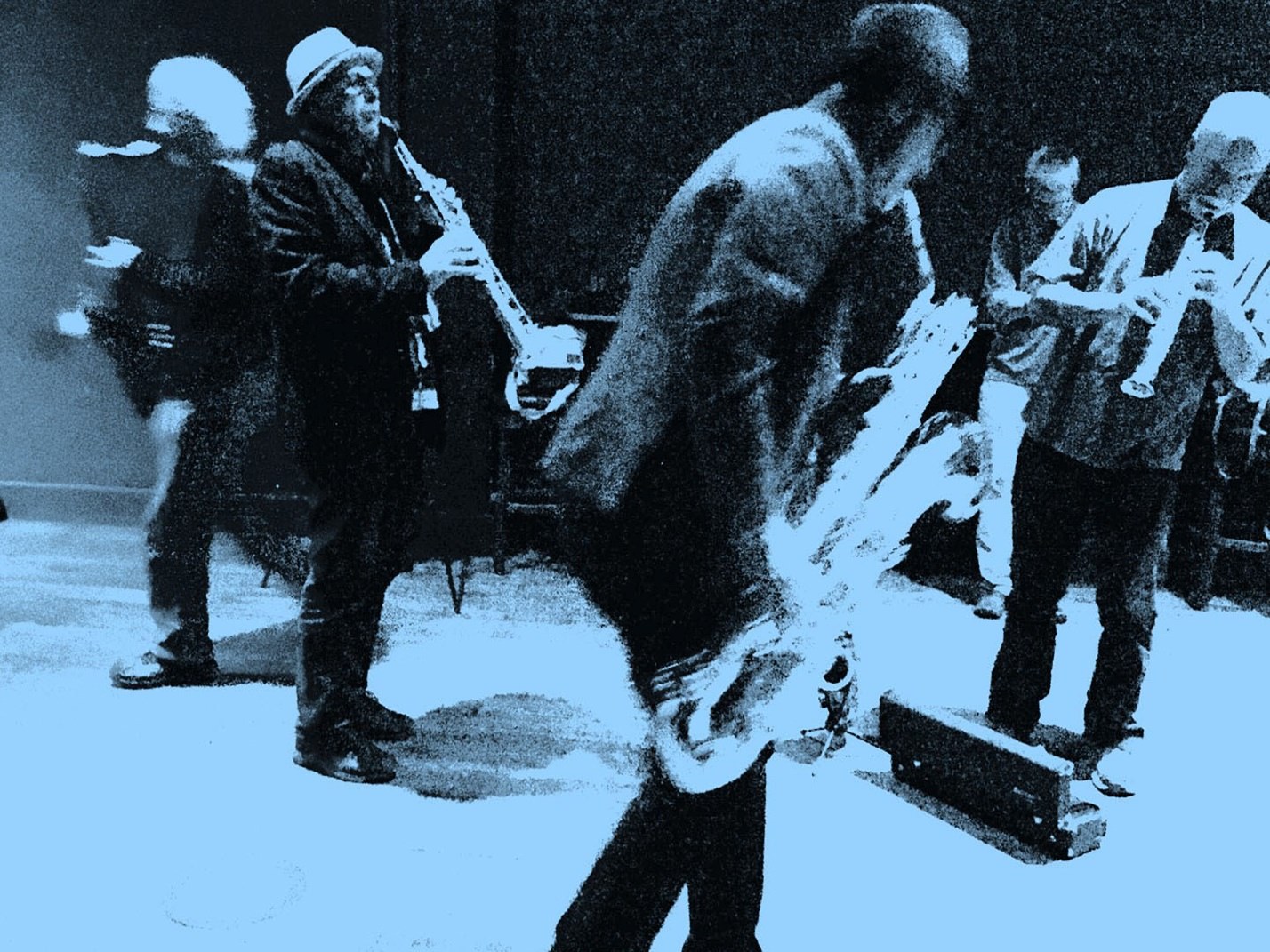 Photo: Jo de Pirul

Looking ahead to the coming year, plans are afoot for special events and new releases. February 4 will mark the 45th anniversary of our first concert at Mills College in 1978. Stay tuned for details on when we'll celebrate the date and guests we plan to invite to share the evening with us.

Poised for release soon is a unique work in the Rova canon, the CD-length recording Reedings—raw Rova material, masterfully manipulated in post-production by Steve Adams to create a sound world that extends beyond the timbres of the acoustic saxophone quartet. Expect the unexpected.

With our eyes on both our own history and on the future of this music, we're also in discussion about digitizing and archiving Rova's entire accumulated inventory, including recordings, scores, writings about the work, concert posters, other artwork, and ephemera. Our hope is that making the band's legacy widely available will be of value to coming generations of artists interested in expanding the scope of improvised music.

In addition to producing and participating in local concerts, touring, and recording, Rova is also continuing to disseminate information about our approach to music-making via our newly launched RovaScope communique. Most content found there is available for free, but there is also a subscription options for those of you wishing to provide Rova:Arts ongoing support. You can see the latest RovaScope here.

As Rova steps into our 45th year, we're writing to ask for your support to make this ongoing work possible. Art that imaginatively questions the status quo can shine light in these dark times, and you can provide much-needed support to help us realize these projects.

Our projects' success relies heavily on the generosity of our loyal community of supporters. For over four decades, the quartet has stretched limited funding to make musical magic, resourcefully using contributions to expand the scope of the contemporary saxophone quartet and to mount collaborative concerts that engage the broader music community. As we look forward to continuing our work in 2023, we ask you to send your tax-deductible contribution in any amount to Rova:Arts. Please see below for three quick and easy ways to do so.

Thank you! We wish you and yours the best of health in the year to come, and we look forward to your joining us online, in spirit, and, of course, in person!

Rova Members
Bruce Ackley, Steve Adams, Larry Ochs, Jon Raskin

P.S. As a token of our gratitude and appreciation, all supporters who donate at any level by December 31 will receive a musical gift from Rova: an electronic file of the track "Stomp Box" from the yet-to-be released Reedings.