:: ROVA NEWS: SEP-OCT 2011 ::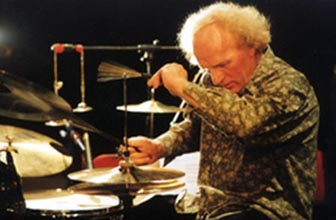 During summer months, when we in Rova are engaged in band business and planning, or busy with non-Rova projects and spending time with family, it sometimes feels that not much art is really happening. Looking at what's transpired recently, a different picture emerges.
During summer months, when we in Rova are engaged in band business and planning, or busy with non-Rova projects and spending time with family, it sometimes feels that not much art is really happening. Looking at what's transpired recently, a different picture emerges.
Over the past year Rova has participated in 5 collaborative projects including: concerts with

John Zorn

, and with the

Estamos Ensemble

; performing and recording with Kyle Bruckmann's

Wrack

; touring with the Nels Cline Singers as

The Celestial Septet

, and appearing for the 5 th time at

SFJazz

in collaboration with

DJ's Olive and P-Love

this past June
Rova did 10 Bay Area shows and 7 on the road
We conducted a workshop at University of Massachusetts
This year we released two new recordings, including our first vinyl release in nearly 25 years.
34 years after our seminal rehearsals at the Blue Dolphin, the band's ready to make more music, and then some.
As this missive hits the ether, Rova and stellar Russian percussionist Vladimir Tarasovwill have completed a weekend of recording quintet and smaller group settings for an upcoming CD project. The centerpiece of the sessions is an expanded version of The Contours of the Glass Head, a collective Rova composition developed over the past two years.
We received several marvelous entries in the REMIX Rova contest, and made some tough choices to come up with what we thought were the most creative mixes. See the results below.
After playing locally in September, the quartet heads to Ann Arbor for Edgefest 2011. Ackley and Adams are especially stoked to play once again in our Michigan homeland. This fall Larry and Steve have a number of Bay Area shows too.
The Rova:Zorn LP is getting raves and moving briskly. If you're thinking about getting a copy, you better do it now. We're halfway through the limited edition of 300. When gone they're, that's it.
Check out Larry's Favorite Street below for some food for thought, and some laughs (and tears).
There's an insightful review of Rova's last CD, Planetary in the online magazine Point of Departure (PoD), an excellent online magazine for improvised music. Issue 35 will be found in the magazine's online archive on September 5. pointofdeparture.org
---
Upcoming Rova Shows
Thursday, September 29, 9:30 PM
ROVA
El Valenciano
1153 Valencia Street
San Francisco
Saturday, October 22, 10:30 PM
ROVA
15th Annual EDGEFEST 2011
415 N. 4th Avenue
Ann Arbor, MI
This annual festival offers a great series of concerts over 4 consecutive nights. This year's lineup includes, Vinny Golia leading a University of Michigan large ensemble; Mark Feldman / Sylvie Courvoisier duo; Ned Rothenberg; Craig Taborn and others.
EDGEFEST Details
Tuesday, November 1, 7:00 PM
ROVA Lecture Demonstration
San Francisco Jewish Community Center
3200 California Street
San Francisco
Listening to 21st Century Jazz
Acoustic jazz didn't stop evolving in 1969. While jazz-rock and fusion took the music in a new direction, traditional jazz artists were still seeking ways to stay rooted in the key elements of jazz, while not being left behind by changing musical tastes and styles. Today, jazz artists of all types are still grappling with that puzzle, looking at how to link creativity, accessibility, spontaneity, and vision.
In the final Discover Jazz class, Rova will be involved, presenting some of its compositional ideas and doing some live "demos".
jccsf.org/
---
REMIX Rova Results

We received a nice collection of really inventive remixes of Rova's recording of Steve Adams' Flip Trap. The Rovas friends did some deep listening and have agreed on the 3 top mixes:
Todd Lerew Remix 2
Trianov Maxim Remix
Teddy Graham Tell Me How You Feel Remix
Mr. Lerew will receive a copy of Rova's most recent release, Planetary, that includes "Flip Trap"; a copy of the limited edition LP, TheReceiving Surfaces (featuring John Zorn with Rova); plus another collector's item: the CD ROM Rovamatic, a sample library featuring the Rova Saxophone Quartet. The two runners up will each receive a copy of Planetary.
Thanks for all your submissions!
[TOP]
---
Rova:Zorn LP

The Receiving Surfaces —a multi-track recording of the Rova-John Zorn sax quintet in concert at Yoshi's San Francisco in August, 2010. The HQ-180 vinyl LP is a limited edition of only 300 copies, with no CD or other digital release to be made available now or in the future. The package is beautifully designed by Tania Kaç, and is graced by a deeply compelling photo by our man in Finland, Lauri Nykopp.

Recorded by Eric Moffat; mixed by Moffat and Larry Ochs; mastered by Kevin Gray; and pressed on virgin vinyl at RTI: the sound is amazing!

WARNING: LP soon to go out of print.


The LP exudes a feeling of trust and daring that makes listening to the Rova-Zorn quintet a thrill—explosive, introverted, hair-raising, intuitive, carefree and carefully crafted all at once. The 2010 concert and resultant recording both celebrate a nearly four-decade relationship between Rova members and John Zorn, whom we regard as one of the great visionary musicians and thinkers of our milieu. Even in pre-Rova days we were closely allied with John, and as Rova formed and evolved, our intimate connection with him was maintained through conversation, concerts, recordings, collaboration and friendship. This release may be the culmination of our years in the trenches.

The Receiving Surfaces may be purchased through the Rova:Arts website: http://www.rova.org/. $37.50, including first class postage for all US buyers. Payment via PayPal or send a check or money order to Rova:Arts, 115 Central Avenue, San Francisco, CA 94117. All international buyers should contact rova@rova.org for international shipping costs.

[TOP]
---
Other Upcoming Shows
Sunday September 4, 8:30 PM
Adm. Ted Brinkley's No Porkestra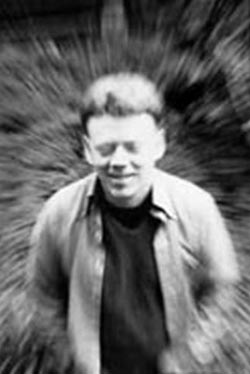 Check out the brilliant composer and pianist Graham Connah's ginormous ensemble, featuring an all-star cast too numerous and unpredictable to mention (and including Rova's Steve Adams on flute!)

The Jazz School
2087 Addison Street
Berkeley
510-845-5373
http://www.jazzschool.com/




Tuesday, September 6, 8 PM




Kihnoua




Ochs, Dohee Lee, William Winant, Scott Amendola, Scott Walton

plus Fred Frith-Shelley Hirsch Duo

Yoshi's
1330 Fillmore Street
San Francisco
www.yoshis.com

Saturday, September 10, 2011 8:00 PM




IKUE MORI


David Tudor Composer-in-Residenc e


Laptop improvisations and multimedia compositions


A pioneer of laptop electronics,

Ikue Mori

continues to be one of the most respected and original voices in the improvised music scene. Distinct and personal, her sounds are immediately recognizable as her own. For the past several years she has been incorporating visual imagery into her presentations, animating cutouts from Japanese woodblock prints in ways both charming and disturbin g.

The concert features Fred Frith, William Winant and Mills College students.


Mills College
Littlefield Concert Hall
5000 MacArthur Blvd.
Oakland
musicnow.mills.edu

Thursday, September 15, 8:00 PM
Ochs / Don Robinson DUO
Berkeley Arts Festival
2133 University
Berkeley
http://berkeleyartsfestival.com/

Monday, September 19, 7:30 PM




Steve Adams - Solo Saxophone and Electronics


Also appearing:
Operation ID from Seattle
Ross Hammond w / Steve Adams


Nebraska Mondays at the Luna Café
1414 16 th St., Sacramento
(916) 441-3931
www.nebraskamondays.blogspot.com/

Friday, Sept. 23
Larry Ochs and Charles Burnham (violin)
plus guests
Blue Note
131 W. 3 rd Street
New York
www.bluenotejazz.com/

Sunday,Sept 25 at 7:30 PM
Hanes/Adams duo
John Hanes and Steve Adams – electronics

Also appearing :
Jason Kahn, analog electronics, James Fei, electronics, ma++ ingalls, clarinet, Tom Djll, trumpet, piano & amplifications

Tom's Place
Deakin St., Berkeley
510.703.8195
http://4-33.com/tuesday

Brent Miller – Homage: duo


Rova:Arts administrator

Brent Miller

has written a new piece for violin and cello entitled Homage: duo. The piece will be part of a performance by

Navitas Ensemble

, featuring new works by Brent's group

The Collected

. The concerts also feature new pieces for violin and cello from composers Adam Fong, and Lisa R. Coons.
http://www.thecollectedmusic.org/

Sunday, September 25, 7:30 PM
Community Music Center
544 Capp Street (between 20 th and 21 st Streets)
San Francisco

Wednesday, September 28, 9 PM
Subterranean Arthouse
2179 Bancroft Way
Berkeley

Monday, October 3, 9:00 PM
Kihnoua
(Ochs, Amendola, D. Lee)
MakeOut Room
3225 22 nd Street
San Francisco
www.makeoutroom.com/

Thursday, October 6, 8:00 PM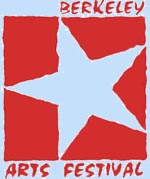 Steve Adams solo and Trio
Berkeley Arts Festival
2133 University Avenue
Berkeley
berkeleyartsfestival.com
Tuesday , October 11, 9:00 PM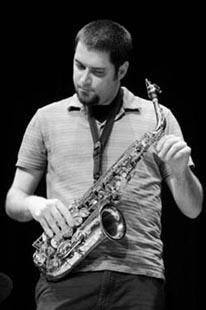 Ochs / Darren Johnston + Dave Rempis (from Chicago)
The Uptown
1928 Telegraph Avenue
Oakland
http://www.uptownnightclub.com/
Monday, Oct 17, 7:30 PM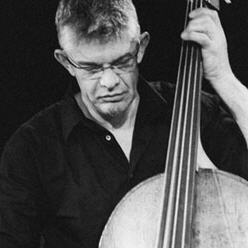 Kihnoua
(w / special guest Wilbert deJoode, cello)
Luna Café
Sacramento, CA
http://www.nebraskamondays.blogspot.com/
Tuesday, Oct 18, 8:00 PM
Kihnoua
(w / special guest Wilbert deJoode)
Freight & Salvage
Berkeley
http://www.thefreight.org/kihnoua

Thursday, Oct. 27, 9:30 PM
Ochs + percussionist Tatsuya Nakatani
El Valenciano Restaurant
San Francisco
Saturday, Nov. 5, 8:00 PM
Mills Performing Group: Hocket!
Steve Adams will be performing on bass flute in
Ramon Santos'S'Geypo for sixteen flutes and drums
Also music by Pauline Oliveros, Danongan Kalenduyan, and Chris Brown, featuring the Mills Percussion Group
Mills College
Littlefield Concert Hall
5000 MacArthur Blvd.
Oakland
musicnow.mills.edu
---
Favorite Street – Larry Ochs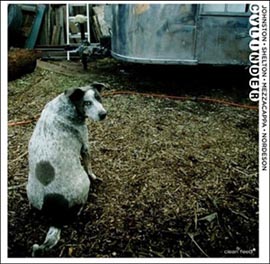 I was going to focus on things that were good for a laugh, given the absolute horror of the current political and economic realities, or the fact that we're forced to pay attention to it. But I couldn't find much new stuff out there that was funny in a positive way, so I'm falling back on the "check this out" scenario and hope that you all enjoy some of the following if you get the chance. Everything on this list will make you feel like life is worth living.
Cylinder (CleanFeed219): eponymous CD on the now prominent Lisbon label for improvised music and jazz; this is a great CD by Bay Area musicians Darren Johnston, Lisa Mezzacappa, Kjell Nordeson and Aram Shelton. A truly collective band, each member contributes two compositions to the CD except Shelton, who has three. The writing is perfect for the quartet and pushes them in several different directions, but the main story is the playing. The only disappointing track on the CD for this listener was the first one by Johnston, but that was only due to the fact that I had just heard Cylinder open a live set with "The Ear That Was Sold to a Fish" the night before I first listened to the CD. And they absolutely smoked the piece live. I don't want to single any player out, but I will: I hadn't heard Darren Johnston perform for probably a year previous to that live show in Berkeley, and he was absolutely hitting one home run after another that night. Maybe it was being so comfortable with the band, the piece of music, whatever; he's now on the heavyweight list. But on the CD everyone shines equally. And there won't be a better CD coming out this year is my prediction. ("as good," but not "better.")
The Foton Quartet : Zomo Hall (Not Two, 2010). The Polish improv label this time features a Polish "jazz" quartet: sax, trumpet, bass and drums. The following from a nice review of a fine CD: "There is nothing like pure and free musicality, flowing notes moving slowly forward, embracing one another in a common one-directional stream, yet totally unpredictable like the water sliding between rocks in a mountain river. So is this music. … The band is Gerard Lebik on tenor sax and contra alto clarinet, Artur Majewski on trumpet, Jakub Cywinski on bass, and Wojciech Romanowski on drums. The music reminds of "Other Dimensions In Music" because of its small band coherence and freedom… The most stunning aspect of the music is its great natural and organic sound, as if every note grows out of the previous one, without the need to demonstrate skill or use special effects or to be different in form. And the end result is skillful, and special, and different ... as the result of talent and creative vision…. Extremely beautiful! The year has only just begun, and this is to me already a strong contender for the best of the year lists." …This review is by "Stef" and you can find it at one of the better blogs for improvised music: "Free Jazz" (http://freejazz-stef.blogspot.com). Many CDs that you would otherwise not ever know about are reviewed here. Both this CD and the website are highly recommended.
John Butcher in Point of Departure = Freedom and Sound - This time it's personal A thinking man's thoughts on the process of improvisation in his life at the current time. Worth the time. His article can be found in Issue 35 of "Point of Departure," an excellent online magazine for improvised music. Issue 35 will be found in the Point of Departure Archive as of 9/1/11. www.pointofdeparture.org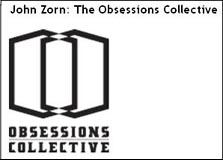 ( www.obsessionscollective.com/) I stumbled on this website, and it's another full-blown Zorn production, this time a website for artists rather than musicians. "The Obsessions Collective is a non-profit alternative to the commercial art scene – a special online gallery where you can come face to face with some of the world's most elusive and cutting-edge artists…"
Terence Malick's Tree of Life - There are only a few film directors who I always check out in the theater because "there's only so much time," and DVD is so much more convenient. However, all things being equal, I would prefer to see movies on the big screen, so I generally save the experience for directors I love, because then I don't care if the movie is a total success or not; I know my mind is going to be pushed around in some way every time, so I'm ready. It's just a great feeling to be allowed to think as the movie is happening. (I also love other kinds of movies – I just saw Cowboys and Aliens – loved it. But you are not being challenged conceptually, and if you wanted to, you might ask: why was so much money spent on this? Why bother asking?)
Usually with Terence Malick there's always a visual shot or two, a sudden sense of grace / magic, or some amazing sequence of shots or montage that just works so well on a big movie screen. Even the rather flat film The New World was a pleasure to look at. A true master of the craft in other words. But Tree of Life is on another level. Even though it does contain moments where it fails (in my opinion), it's a profound experience. Malick is reaching for the unattainable. He attempts to eliminate or over-ride the concept of time or forward motion while still insisting on telling a story, on including a narrative. Are we in the present or the past or a dream? In the imagination of the adult or the child? Seeing the movie from the director's perspective or the character's perspective? I think this is a difficult film, but what's really impressive is that, at least in the Bay Area, it has remained in theaters all summer, outlasting many blockbuster summer releases despite its artistic intentions.
The Wind Journeys (Los Viajes del Viento)
In the wake of his wife's death, Ignacio leaves his small Colombian town and journeys to the country's remote northern region, resolving to return his devil-cursed accordion to the teacher who once gave it to him. His traveling companion is teenager Fermín, who aspires to emulate Ignacio's past life as an accordion-playing troubadour who roamed the countryside. Marciano Martínez and Yull Núñez star in filmmaker Ciro Guerra's enthralling odyssey.
The film is totally unique. A wee bit "slow," the way some Westerns by Sergio Leone are slow, but beautiful to look at if you have a decent sized screen. And the musical "battles" are a new take on the Western genre as well as containing some fine playing.
Recently I've watched a few lesser known South American films which all seem to be available through Netflix. This one can be streamed as well as rented.
Buck - This is a documentary film on a horse trainer; a horse whisperer. In fact if you heard about the film or the novel called "The Horse Whisperer," this doc is about the man that inspired both….Out this summer, but you could definitely add this to your Netflix list or download from Amazon once available. Absolutely worth the time though because you get to see a master at work, and that's always worth experiencing as long the master is using his powers in a positive way.
The Miles Davis Story ( 2001) - I caught this one on DVD recently. Excellent "version" of Miles Davis' life and music although, like all films about a musical life, it's more about the man than the music, but worth seeing for the excellent interviews of family and peers.
And now for some funny items that are a bit dark, but made me laugh:
Comedian Paul Mooney visits David Letterman …. Very, very funny… Just link up! http://www.youtube.com/
This Modern World by Tom Tomorrow . A great cartoonist and one of his more recent entries. www.credoaction.com/
---
New Documentary Film on Improvised Music:
The Reach of Resistance


Saturday, September 3, 2011, 6:00 PM


Sounding Off: Portraits of Unusual Music


The Reach of Resonance
Steve Elkins (U.S., 2010)
In Person/Steve Elkins and Bob Ostertag

In its purest form, music is not about sonic distraction or instrumental mastery, but about an eloquent relationship to the world. Through divergent practices, composers and musicians redefine their sense of this place of things, natural and human-built. Director Steve Elkins takes this as his guide for the selection of four notable artists who pursue unusual musical investigations. Koto player

Miya Masaoka

performs music for insects and plants, divining their kinship to aural input.

Bob Ostertag

, on the other hand, delves into the upheaval of man and machine, building musical environments that express this tension. Violin virtuoso

Jon Rose

plies another tension—that of barbed-wire fences strung across Australia's outback. He has played these man-made demarcations (and others) as sonic symbols of delineated power. A former environmental activist,

John Luther Adams

, a longtime Alaska resident, seeks an "ecology of music." His unique compositions respond to the landscape like a sonic topography. "Music is not what I do," Adams admits, "but how I understand the world." The lushly rendered Reach of Resonance takes us along the path toward this resounding revelation.


All the featured artists are definitely interesting. What's also notable to the Rova community is that a portion of the Bob Ostertag biography comes from the Rova:Arts Improv:21 presentation he did at the SF Performing Arts Library in 2007!

Photographed by Elkins. With Kronos Quartet, Pierre Hébert, Fred Frith, Joan Jeanrenaud. (116 mins, Color, DigiBeta, From the artist)
[TOP]
---
RadiOM - Improv:21 Archives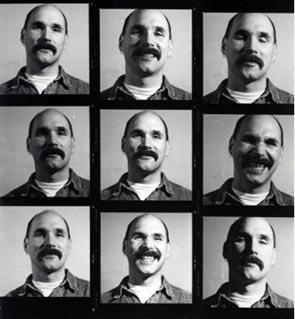 Want to sample some of the Improv:21 informances?
We will be uploading one show every two months to RadiOM (the archive website of Other Minds) until the entire series is online. There is a lot of stimulating information in each show.
Scott Amendola
Mark Dresser
Roscoe Mitchell
Chris Brown and Tim Perkis
Zeena Parkins
Bob Ostertag
Wadada Leo Smith
Lawrence "Butch" Morris
Rova
John Zorn
Cheryl Leonard
Nels Cline
Fred Frith
Carla Kihlstedt
Gino Robair
Miya Masaoka
Ned Rothenberg
Oliver Lake
Ben Goldberg
To get news from Other Minds click here.
[TOP]
---
Join the Rova:Arts Community
Become a Fan on Facebook!
Already a fan? Encourage your Facebook friends to become Rova:Arts fans. When we hit 1,000 Facebook fans, we'll give every fan access to a video of the 40-minute Rova + San Francisco Taiko Dojo collaboration from the 1989 Leverkeusen Jazz Festival (in Germany)! This is the only video recording of the extended piece Dance of the Maroons, composed by Jon Raskin and Rova for this special ensemble in 1988. Long thought to be lost, this uncut footage is something special; it will not be shown until we reach 1000 fans—and then will only be available online for two weeks before being taken down. The only notice of the video's availability will be posted on Facebook .
http://www.facebook.com/pages/RovaArts/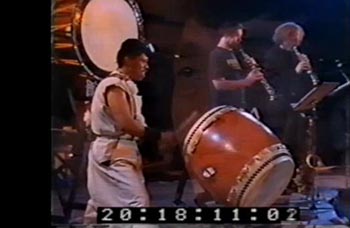 Stay Tuned


You can stay in touch with all Rova:Arts activities through our website, the Rova newsletter, and our FaceBook and MySpace pages. See links at the bottom of the page. Also, check out Rova on YouTube! Subscribe to our channel and be notified when there are new Rova videos for you to watch. Go to http://www.youtube.com/user/ROVAARTSSF and click the subscribe button.
Contribute to Rova:Arts
We want to express our deepest gratitude to all the generous private and public donors who contribute to Rova:Arts. Your support has been essential to the successful presentation and documentation of our projects over the years. As Rova enters our 34 th season of adventurous improvised music making, we hope those of you who do contribute to the arts annually will consider making a donation to Rova:Arts.
About Rova:Arts
Rova:Arts, formed in 1986 to support the activities of Rova, has been instrumental in producing local projects and advancing an ongoing cultural exchange between local Bay Area artists and the international scene through its Rovaté concert series. These events, made possible by funding to Rova:Arts, have engaged Bay Area musicians and composers—as well as musicians from around the world. Rova:Arts projects are often reproduced in other parts of the world, thereby bringing the work to a broader audience. Also, many Rova:Arts events have been recorded, resulting in releases which have been enthusiastically celebrated.

Click here to find out more and to Join Rova:Arts. If you are interested in getting involved in a more hands-on-way, feel free to contact us: rova.org. Thanks for being part of the art.
:: WATCH FOR MORE ROVA NEWS IN OCTOBER 2011 ::
Be sure to visit us online:
Rova.org
RovaMySpace
RovaFacebook
CDBaby
---
[TOP]