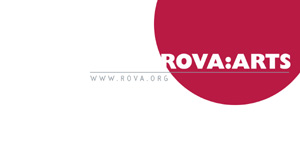 ROVA NEWS
November 2006
---
In conjunction with the turbulent fall, the art continues. Rova and Rova:Arts are busy in the creativity department – the band in the shed preparing new work, and the organization hosting informances by composers challenging assumptions about how we experience music. Adams is doing some deep listening. Check it out.
---
1. Improv:21
Rova:Arts is pleased to announce the 2006-2007 season of Improv:21, a continuation of its highly successful series of informances on 21st-Century musical improvisation and composition, led by master improvisers from the Bay Area and beyond. And this year co-sponsored by SFPALM in association with Other Minds.
On Monday November 13 @ 7PM: JOHN ZORN "Q + A"
San Francisco Performing Arts Library & Museum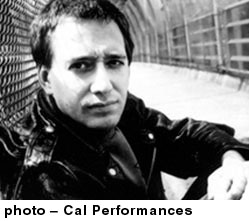 Zorn presents "Q+A." Literally a question and answer session with you, the audience, plus long-time performer and conductor of Zorn's works William Winant; and also Rova member and long-time friend and ally Larry Ochs. Zorn has been at the center of the improvised music scene since before it was a scene, creating inventive music that explores the spaces between and among genres, defying convention and redefining the experimental possibilities of musical performance. He has also been creative on the business side of the music as well, starting the most successful indy improvised-music label of all (Tzadik) and recently opening up a club in NYC (The Stone) where the music takes center stage at all times and the musicians receive 100% of the door. Subjects for Q + A will be chosen improvisationally and jump-cut from topic to topic, probably including discussion of his artistic influences, his concepts on the artistic process, his mammoth recording output, his bands, and his compositions.


The Nov. 13 informance is presented in association with Cal Performances which will host a concert of John Zorn's compositions on Sunday November 12th. For further information on the concert [click here]

Improv:21 programs explore the art and practice of improvisation through a shifting (i.e. "improvised") combination of onstage dialogue, musical demonstration and performance, and audience question-and-answer forum. Reasonably priced and easily accessible, these two-hour events are designed to inform, inspire, challenge, and enlighten a wide-ranging audience, from professional and amateur musicians to listeners of all backgrounds and levels of experience.

All Improv:21 informances are at 7:00 pm and take place at:

San Francisco Performing Arts Library & Museum (SFPALM)
401 Van Ness Avenue (@ McAllister)
Veterans Building, 4th Floor


or click: Tickets


Coming up on December 4: Far less well known than Zorn, but absolutely worth your attention, composer CHERYL E. LEONARD will discuss her compositions for natural objects and conventional string quartet, as well as performing recent works for amplified rocks.

Watch for details on 2007 Improv:21 informances with:
Lawrence D. "Butch" Morris, Wadada Leo Smith, Chris Brown, Tim Perkis, Bob Ostertag and others

[TOP]
---
2. Rova concerts –

The Starry Plough

Berkeley
Friday, December 1
9:30pm
Rova
Nels Cline Singers
featuring Scott Amendola and Devin Hoff

San Francisco Musicians' Union Hall
Sunday, December 3
7:30pm
SIMM Creative Music Series presents
Rova (2 sets)
116 Ninth Street (near Mission)
San Francisco

[TOP]
---
3. Virtually Spinning
Newest CD - Rova:Totally Spinning
Now available for digital download at iTunes: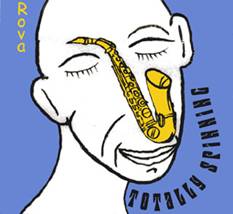 Totally Spinning , Rova's new all-quartet CD, was released on the Italian label Black Saint a couple of months ago. Recorded during 1996-2002, the CD captures Rova spinning through the turn of the century. We hope you'll take it OUT for a spin. We did.

Here's a recent online review from JAZZ WORD:

Black Saint BS 12026-2
Always improvised music's second best-known saxophone quartet, the unWSQ perhaps or maybe more appropriately the Rolling Stones to the World Saxophone Quartet's Beatles, Bay area-based ROVA has maintained an impressive consistency over the years.

Unlike Mick, Keef and the boys – and unlike some of the WSQ's more populist recent projects – ROVA's commitment to constant experimentation has kept it from becoming complacent or slipping into expected patterns. Almost 30 years on, the band still remains as vital as ever.

There's also plenty of ROVA music to be experienced, as this session demonstrates. Recorded in 1996, but newly released, it finds the quartet members – soprano saxophonist Bruce Ackley, baritone saxophonist Jon Raskin, Steve Adams on soprano and alto saxophones and Larry Ochs on sopranino and tenor saxophones – in a particularly rhythmically driven mood.

Intentionally or not framed by eight minute plus introductory and concluding tracks, the four reedists use the eight compositions to highlight their individual and collective flexibility. Harmonically sophisticated as well as highly metrical, these tunes and others showcase a variety of riffs, vamps, call-and-response cross-patterning plus double-up-to-quadruple counterpoint.

The offbeat harmony doesn't preclude theme and variation, and theme recapitulation, yet during these episodes, the players also illustrate unison honking and snorting, fluid trills, fortissimo broken octaves and tongue slaps. Looking for a link to the tradition? There are many passages throughout when Raskin tongues a snorting ostinato, and another hornman – usually Ochs on tenor or Adams on alto – vibrates higher-pitched split tones around it.

With echoes of other timbres ranging from granular R&B-style pedal point baritone saxophone honking – on "Preshrunk" – to slinky "Pink Panther"-like swelling alto saxophone split tones – on "Stiction" – ROVA subverts the standard parts of the compositions with extended reed techniques. Swelling contrapuntal lines and spetrofluctuation make their appearance more often than mellow obbligatos and close harmonies.

Although pointed nasal soprano lines and hocketing tenor side-slipping get better showcases elsewhere, the lengthiest pieces are the nearly eight-minute "Cuernavaca Starlight for Charles Mingus", a straightforward tribute to the bassist-composer who always knew how to voice reeds, and the almost 16-minute episodic "It's a Journey, Not a Destination".

Playing up Mingus' debt to Duke Ellington, the close-harmony interpretation on the first tune almost turns the piece into an outside concerto for Harry Carney's baritone – with Raskin doing the honors – while the higher-pitched horns unite for a smeary approximation of another favorite Ducal device – the clarinet trio. Mid-range and comfortable, the piece allows for metallic reverberation as well as trilling polyphony.

More overtly contrapuntal as well as polyphonic, "It's a Journey, Not a Destination" knits notes into a fabric of sharp, emphasized reed timbres. Moving horizontally most of time, the spinning and sprawling contrapuntal melody leaves enough space for a series of solos. First there's clean, clear a capella from Adams' alto, then that's gradually doubled by the cello-like resonance of Raskin's baritone. Ochs and Ackley riff in unison, until the call-and-response section opens up into snorting baritone pedal point, stuttering, biting tenor lines and glottal tongue-stops and slips from the others. Peeping snaps from the sopranino, plus tongue slaps and stretched tones from lower-pitched saxes give way to up-the-scale rappelling scampers and rhythmic note clusters. Climatically, the interconnected, almost impressionistic harmonies reflect back to the introduction before reaching a suitably lyrical finale.

No leftover blast from the past, Totally Spinning is vital music that can be heard in any year.

-- Ken Waxman
JAZZWORD
[TOP]
---
4. RadiOM – Improv:21 informances online
FRED FRITH interview now available online at Other Minds' RadiOM
Beginning this month, RadiOM will begin making available all past Improv:21 informances online in streaming video. On January 30, 2006, the first Improv:21 informance took place at Dance Mission theater featuring Fred Frith in conversation with Derk Richardson. Now you can see this informative discussion centering on composing for large ensembles as well as improvisation and the recording medium. Filmed by John Rogers of Ideas in Motion.
[TOP]
---
5. Favorite Street: Steve Adams
Steve Adams' Current Media Favorites:
My tastes are always eclectic but this bunch is an even stranger mix than usual.
CD's –
Maritime Rites – Alvin Curran ( New World) - A brilliant combination of found sound and improvising by a wide range of guests including Steve Lacy, John Cage and Wadada Leo Smith.
Una Nave – Guillermo Klein (Sunnyside) - A very interesting Argentinean pianist and composer leading his 14 piece ensemble through a wide range of rhythmically sophisticated compositions.
Human Animal – Wolf Eyes (Sub Pop) – It's making my speakers crunch right now (but in a good way.)
Acoustica – Alarm Will Sound Performs Aphex Twin (Cantaloupe) – Electronica turned into chamber music; it's smartly done and really performed well.
And a DVD:
Captain Beefheart/Under Review (Sexy Intellectual) A look inside the workings and significance of the Captain and the Magic Band with interviews of members and an odd collection of others. It also has some good concert footage.
[TOP]
---
6. UPCOMING EVENTS

For those of you on the East Coast around November 17:
Maybe Monday regroups for the first time in many years to perform and record live with special guests Ikue Mori, Zeena Parkins, Gerry Hemingway and Carla Kihlstedt.

MAYBE MONDAY - at THE STONE
in New York City. Nov. 17 - 19
thestonenyc.com
Six sets of music by the all star trio interacting with some of the most exciting improvisers in the downtown scene. Fred Frith (electric guitar, effects), Miya Masaoka (koto, electronics) Larry Ochs (saxes).
First New York performance by this all star band formed in the mid-90's.

[TOP]
---
7. NEW CD - WHAT WE LIVE



Sound Catcher
Fire Museum Records
(featuring Rova member Larry Ochs)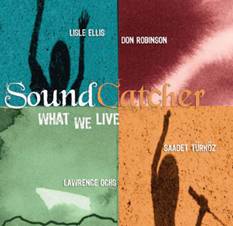 SOUND CATCHER
Recorded live in concert in Buffalo, NY in October 2004


Quiet, introspective, and emotionally gripping, this CD, (official release date: October 24, 2006) documents one magic night during the first tour by this special quartet. At a time of serious divisiveness, this group shared its intimate feelings with audiences across the USA, sending out an entirely different message.

Personnel:
Lisle Ellis: acoustic bass
Lawrence Ochs: sopranino, tenor saxophones
Donald Robinson: drums
Special guest - Saadet Türköz: vocals
Available for $10 direct from fire museum records. Limited to 500 [click here]

[TOP]
---
8. OurSpace
Thanks to Jon Raskin, Rova now has a MySpace site. Wanna be our friend? Come listen to some music that is not available on CD: [click here]
and more Space…
Jon Raskin & Myles Boisen: Music + One [here]
Bob Bassara, Clayton Bailey, Jon Raskin: Kaolithic Music
Sounds from the Pre Credulous Age
Some art to check out
Have a look at our friend Konrad's Steiner's work on Markszine, Xenocrony/
Hugo Ball Room , that uses Jon Raskin's concept for a kind of collaboration, Music Plus One. There is some interesting cross-pollenating going on in the Bay Area. [click here]
Hugo Ball Room (Konrad Steiner) composes with film and music. His work has been shown at various institutions, festivals and alternative kinos around the world over the last 25 years. He is also an independent curator based in San Francisco with a special interest in working with poets and musicians to create hybrid, theatrical works of performed cinema.
See you in December!