In the wake of our successful Kickstarter campaign to fund the video documentary of a live performance of John Coltrane's Ascension, Rova's fall season is looking full and loaded with lots of cool opportunities to create some sounds. We have local shows, a couple out of town trips, and a recording project on the schedule, and Rova members are active with their own groups too. We're especially delighted that Orkestrova will have another chance to perform Electric Ascension at the Guelph Jazz Festival in Ontario, and that we'll have such a stellar lineup for the gig.
---
Upcoming Rova Shows
OUTSOUND co-presents

Friday, August 24, 8:00 pm




Rova & Ghost in the House


Karen Stackpole – gongs, percussion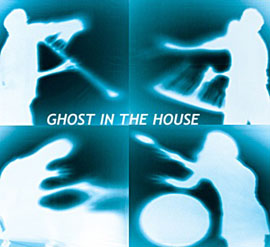 David Michalak - lap steel, buffalo drum
Tom Nunn – inventions
Kyle Bruckman - Oboe, English Horn
John Ingle – soprano and alto saxophone

Ghost in the House —a soundtrack for the subconscious. Conceived by filmmaker & musician David Michalak, the band explores ethereal and elemental soundscapes where music suggests an image. This show will feature new compositions including, "Ghost Train to Nowhere" as well as improvisations and pieces from their first CD. Ghost plays first, followed by a Rova set. The show will close with a piece by the ensemble of all 9 musicians.

Community Music Center (Mission)
544 Capp Street (between 20 th and 21 st Streets)
San Francisco
T (415) 647-6015
$10 - 15
http://www.sfcmc.org/

Saturday, August 25, 9 pm


Rova opens for Fred Frith's Gravity

Rova will perform a short 15-minute suite of pieces from Frith's work Freedom in Fragments, composed for the quartet during the 1990s.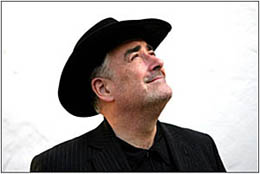 The following musicians will be in Frith-mode to set the mood at Slim's, and to present his re-imagining of Gravity:

Aaron Novik's Thorny Brocky,
The Dominique Leone Band,
and special guests Wobbly and William Winant,
ROVA Sax Quartet,
Granny Zebra,
Chuck Johnson

Slim's
333 11th Street
San Francisco
slimstickets.com

Sunday, September 2, 8:00 pm




Rova



Rova will perform two sets of new and recent material.


Berkeley Arts Festival


2133 University Avenue (East of Shattuck)
Berkeley
berkeleyartsfestival.com/



Friday, September 7, 8 pm




ELECTRIC ASCENSION
Orkestrova Plays John Coltrane's Ascension
Guelph Jazz Festival, Ontario, Canada
River Run Center

Rova plus
Nels Cline – guitar
Fred Frith – electric bass
Hamid Drake – drums
Ikue Mori – electronics
Chris Brown – electronics
Carla Kihlstedt – violin
Jenny Scheinman – violin
Rob Mazurek – cornet and electronics
guelphjazzfestival.com

Sunday Morning, September 9, 6 am!!




Rova



Guelph Jazz Festival, Guelph, Ontario (Nuit Blanche)
Macdonald Stewart Art Centre



Thursday, September 20, 8 pm




Rova

Seattle, WA
NonSequitur presents at
Good Shepherd Center's Chapel Performance Space
4649 Sunnyside Avenue North
Seattle, WA
---
Rova Community's Kickstarter Success!
Rova:Arts and John Rogers' successful campaign to fund the live video shoot of Electric Ascension on September 7 indicates that the Rova community is alive and well, and eager to participate in Rova activities when alerted. The response to our outreach campaign was incredibly heartening, and all of us involved with the effort were gratified with the daily discovery that new and old friends had jumped on the bandwagon. And those friends were from around the US, Canada and Europe. Our most sincere thanks go out to you all, and we are thrilled as we can now look forward to an unconstrained production of the Electric Ascension performance in Guelph. See Channeling Coltrane below for a message from video producer, John Rogers.
---
Channeling Coltrane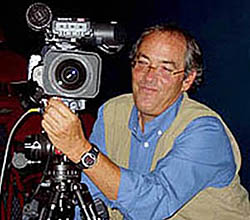 Some comments from the director of the Channeling Coltrane, John Rogers:
The experience of hearing Electric Ascension live is visceral. We are hoping that, given the right viewing circumstances, the video will be as well. Our motto for the Guelph crew is "Illuminate the Music." By this we mean that all of our efforts must have the objective of showing how the music is being made, in the physical details as well as the overall musical forms. We want to avoid camera movement for its own sake, which can be distracting and superfluous, and make exposing the creation of the music the motivating force. We want a feel of physical closeness, bringing the audience onstage with the musicians, riding the roller coaster of energy and emotions that these performances of Ascension inevitably bring out.
'EA' is very much a sum of its parts. We think the more you see those parts and their interaction, the more you can actually feel the music being made, feel the creative forces at work. We will have 5 cameras to work with, which may be just enough to capture everything that will be happening onstage. In the booth, the video director will be faced with the daunting task of choosing the most definitive and compelling shots on a second-by-second basis. All five cameras will be recorded individually as well, but the director's task is to find those shots that capture the moment before it moves on to the next.
What the shoot will be like
The groundwork for the shoot began in February, 2012 when we started discussing logistics, technical and otherwise. At that point the venue for the concert wasn't confirmed and not all the musicians were locked in, but the foundations were laid for a 5 camera shoot. Working with a production manager in Toronto, we gradually put together an experienced crew of 15 souls, including an 8 person camera department and a 3 person sound department. Our 3 person production team of me, my co-producer and partner in Ideas In Motion , Jim Mayer, and very experienced coordinating producer, Starr Sutherland, will be traveling from San Francisco. We will all meet together for the first time onstage at the River Run Centre on the 4th of September for final planning for the concert on the 7th.
The way a shoot like this works is that all cameras are connected to a "mission control" of sorts, where a director can monitor the shots and direct all 5 camera operators over headset intercoms. Each camera is recorded independently onto SXS cards, and there is a "line-cut" produced and recorded on the spot. The line cut will be our best attempt to cut the video on the fly, following the flow of the performance as it happens.
The sound from the stage will be divided into several separate streams: one going to be mixed live for the audience, and one going to be mixed live for the line-cut. Both streams will also be recorded un-mixed, with each musician recorded on a separate track. So, when we go through the edit and find that we want to change the sound mix to better match the shot, we will have the discreet tracks to draw on.
When we leave Toronto we'll be carrying it all on a couple of hard drives.
Process from raw to cooked
When we return to Berkeley, we will use the line-cut as the backbone for the final edit. We're hoping that it will be somewhere around 70% complete if things go well in Guelph. Using multi-camera editing software that allows us to view each camera's footage simultaneously, we will compare each camera's shot to what is in the line-cut. This will allow us to slightly modify cuts, or replace shots entirely. Once we have the final edit in the shape we want it, we will be working with a couple of post-production houses in SF for the finishing color work on the HD video and Surround Sound mix
What does the KS money do?
There's simply no other way this could have happened. Funding will ensure that a quality documentary will be shot, edited and produced.
---
Rova Members' Upcoming Shows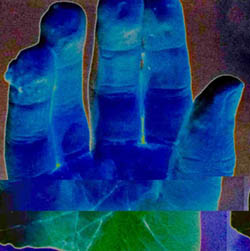 Sunday, August 26 at 8 pm
John Hanes/Steve Adams Duo
A concert of electronics duets
Berkeley Arts Festival

2133 University Avenue (East of Shattuck)
Berkeley
http://www.berkeleyartsfestival.com/
Wednesday, August 29 at 8 pm
Shelton – Ochs Quartet
Larry Ochs – saxophones
Aram Shelton – saxophones and clarinet
Scott Walton – bass
Kjell Nordeson – percussion

Berkeley Arts Festival
2133 University Avenue (East of Shattuck)
Berkeley
http://www.berkeleyartsfestival.com/days/20120829.html
Friday, August 31, 8 pm
Fred Frith - Larry Ochs - Don Robinson
Larry Ochs – saxophones
Fred Frith – electric bass
Don Robinson - drums

A rare sighting of Fred Frith on electric bass, guesting with the ongoing sax-drum duo of Robinson and Ochs. The event is sponsored by Duende and The Starline Social Club. Because neither venue is officially open yet, consider this a private invite, and know that seating will be limited. Reservations recommended through Eventbrite.
The Starline Social Club
2232 Martin Luther King (at West Grand)
Oakland
Monday, September 3, 8:30 pm
Kaijuscope
Inspired by Akira Ifukube's film scores for Godzilla and other films, KaijuScope brings together visual artist Michele Graffieti and musician/composer Jayn Pettingill in a project involving music and visual panorama.
Jayn Pettingill – composer and saxophone
Michele Graffieti – visuals
Steve Adams – flutes
Chris Grady – trumpet
Michelle Alexander – keyboards and vocals
Matt Plummer – trombone
Carolyn Walter - reeds
Cory Wright – reeds
Jameson Swanagon – guitar
Lisa Mezzacappa – bass
Suki O'Kane – percussion
Vijay Anderson – drums
Makeout Room
3225 22nd Street
San Francisco
(415) 647-2888
www. makeoutroom.com/
Also appearing at the Makeout Room show: Lorin Benedict/Kim Cass Duo and Jim Ryan's Forward Energy
Monday, September 3, 8:30 pm
Larry Ochs – Don Robinson Duo
Larry Ochs – saxophones
Don Robinson – drums
Luna's Café
1414 16th Street
Sacramento, CA 95814
(916) 441-3931
Wednesday, September 5, 8 pm
Kaijuscope (see details above)
Berkeley Arts Festival
2133 University Avenue (East of Shattuck)
Berkeley
http://berkeleyartsfestival.com/
Dan Plonsey's New Monsters
Dan Plonsey – tenor sax
Steve Adams – soprano and alto sax
Scott Looney – piano
Steve Horowitz – bass
John Hanes – drums
Saturday, September 15, 8 pm
The Jazz School
2087 Addison, Berkeley
510-845-5373
www.jazzschool.com

Sunday, September 23, 4:30 pm
Bird and Beckett Bookstore
653 Chenery Street
San Francisco
(415) 586-3733
www.birdbeckett.com/

Friday, October 19, 8 pm
Berkeley Arts Festival
2133 University Avenue
http://berkeleyartsfestival.com/
Saturday, September 22 at 9 pm
The Steve Adams/Lisa Mezzacappa Duo
Steve Adams – woodwinds
Lisa Mezzacappa - bass

Red Poppy Arthouse
2698 Folsom
San Francisco
415.826.2402
http://redpoppyarthouse.org/

Also appearing: Aram Shelton Quartet, "Everything for Somebody" Album Release Show
Aram Shelton - alto saxophone
Keefe Jackson - tenor saxophone
Anton Hatwich - bass
Tim Daisy - drums
Steve Adams & Ken Filiano Duo
Rare Bay Area appearances!
After playing together for over 30 years and releasing three CDs, Adams and Filiano bring their unique approach to the intersection of improvisation and composition to the Bay Area for three concerts and a workshop.
Steve Adams – woodwinds
Ken Filiano – bass
Monday, September 24, 7:30 pm
w/Ross Hammond/Vinny Golia/Scott Amendola Trio (and quartet)

Nebraska Mondays at the Luna Café
1414 16 th St., Sacramento
(916) 441-3931
http://www.nebraskamondays
Wednesday, September 26, 8 pm
Steve Adams & Ken Filiano Duo
Also appearing: Myles Boisen's Ornettology playing the music of Ornette Coleman with special guest Ken Filiano

Ken Filiano – bass
Steve Adams – sax
Phillip Greenlief – sax
Darren Johnston – trumpet
Myles Boisen – guitar
John Finkbeiner - guitar
Kim Cass - bass
Vijay Anderson – drums
John Hanes - drums
Berkeley Arts Festival
2133 University Avenue
Berkeley
http://berkeleyartsfestival.com/
Sunday, September 30, 2 pm
Improvisation Workshop with Ken Filiano and Steve Adams
"Strategies for Collaboration in Improvisation"
Jazz School
2087 Addison
Berkeley
510-845-5373
www.jazzschool.com
$30 advance/$45 at the door
Monday, October 1, 8:30 pm
Steve Adams & Ken Filiano Duo
The Make-Out Room
3225 22nd Street
San Francisco
(415) 647-2888
www.makeoutroom.com/
Also appearing: The Adam Shulman Sextet and PG-13 (Phillip Greenlief/John Shiurba/Tom Scandura)
Friday, October 26, 8 pm
Golia-Adams-Stackpole-Mezzacappa Meeting
Steve Adams – woodwinds
Vinny Golia – woodwinds
Karen Stackpole – gongs
Lisa Mezzacappa - bass

CNMAT
1750 Arch Street
Berkeley
(510) 643-9990
$10 general, $5 students/UCB faculty/staff
http://cnmat.berkeley.edu/
Also appearing: The Lords of Outland
Rent Romus - alto, soprano, C-melody saxophones
CJ Borosque - trumpet, analog electronics
Ray Schaeffer - 6-string electric bass
Philip Everett - drums, autoharp, electronics
---
Favorite Street – Larry Ochs
Online
Berliner Philharmoniker's Digital Concert Hall
http://www.digitalconcerthall.com
Rova and friends just spent the summer raising money through Kickstarter to shoot Electric Ascension on September 7. One inspiration for making the effort was this website, the digital concert hall of the Berlin Philharmonic. Once you become a member you can have access to their archives of performances. It appears that their highly professional crew shoots every major concert they do. I got a chance to hear and see a performance of Olivier Messiaen's Turangalîla-Symphonie . Composed from 1946-48, it is a work that is thick in a harmolodic kind of way. These videos especially cool because they make it so much easier for the "listener" to hear the music—you see every line, every chord and every percussive effect as it happens, making the music comes alive for you. While the look of Rova's Electric Ascension video should be different from this straight-ahead documentation, the effect of their shoot is a model of what we're after: bring Ascension to a general public in a way that allows everyone to hear more deeply because of the visual component.
In movie theaters now
Beasts of the Southern Wild
Director: Benh Zeitlin
This is a classic first film from a potentially great director. By "classic" I mean in this case that there's a powerful force emanating from the movie—an undeniable swell of life and idiosyncratic genius to it that seems to only happen in a first film. This is more an event than a film, and yet it also retains a kind of compassion that is rare in the kind of first-time-director films that I am including this in. It's weird, but the film isn't trying to show you how cool the director is. There's a story being told, but in a way that ultimately the story doesn't take over. The feeling of the movie, and the powerful acting jobs—apparently almost entirely by amateurs or first time actors to film—are what blow you out. I can't describe it, words are inadequate. I just need to see it again.
Moonrise Kingdom
Director: Wes Anderson
It won't be around too much longer, hurry up and go. It's highly imaginative, with a lot of understated humor, and created by the mind of the very creative Wes Anderson, whose earlier films were a little too dry for my taste. (As a result I have yet to see some of them, so if you know of another that rocks, let me know.) But this one seems perfect. The plot is pure fantasy, as in "it could only happen in the movies, in this movie." But here the internal logic works perfectly in the telling of the story, and you happily go along for the ride—as do some familiar actors in very unfamiliar roles. And, there's some great visual editing early on in the film too.
On DVD

Intangible Asset #82

Director: Emma Franz
I've had a romance with Korean improvised music as well as with the p'ansori music of Korea for decades, eventually leading to my own band Kihnoua. If you asked me which Korean film is a must-see in terms of music, it would be Chunhyang, also available on DVD. But Intangible Asset #82 is a very interesting, if not 100% compelling, documentary about Simon Barker, an Australian jazz drummer, and his search for his own voice on his instrument. Barker's search leads him to Korea (many times as it turns out) to try to meet an elusive shaman, Kim Seok-Chul—a grandmaster musician officially honored by his country as its 82 ndintangible asset. It's an easy watch, full of interesting insights by other Korean artists, and even other shamans Barker meets along the way.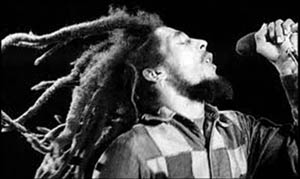 Marley
Director: Kevin MacDonald
Just out on DVD, this is perhaps an over-long documentary on Bob Marley. But the early music performances from when Bunny Wailer and Robert Tosh were in the band are a revelation to me—great stuff. And the doc itself gets stronger and stronger as it goes along. The man was a force of nature, and his music was the same in terms of how many people he was reaching, and under what circumstances some of his concerts were produced. The political ramifications of this story were unknown to me and eye-opening. The nice thing about DVD, if you're watching alone, is that your remote has a fast forward. You may want to use it a few times here and there. Overall though, Marley is definitely worth seeing.

The Art of the Steal
Director: Don Argott
This gets my highest recommendation, and is the "surprise" of the year. By "surprise" I mean a film that I randomly chose to watch, with no expectations, which then rocked. This is an amazing true "story"—in quotes because any documentary is made by a director who makes choices, framing the documentary in the editing of the film, and deciding which interviewees to emphasize and which to ignore. In the case of Art of the Steal it's easy to see the bias, and I can say that some of the interviewees get a little bit too much air time. BUT, the story that unfolds is an amazing one showing how money corrupts and how power is wielded when money is part of the reward. This film traces the history of the Albert Barnes art collection of Post-Impressionist paintings, which was eventually worth billions and thus became the subject of a power struggle after the 1951 death of the owner. The facts are wilder than if made up fictionally.
Pina
Director: Wim Wenders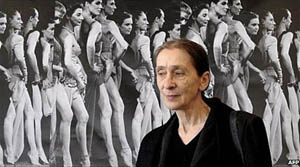 Wenders uses 3-D technology in this performance documentary about Pina Bausch's Tanztheater Wuppertal dance company. Performing alfresco in Wuppertal, Germany, the troupe's pieces include The Rite of Spring. This is Wim Wenders at his best. Made after Pina Bausch's death, the movie is a reflection on her art through the voices of her dancers, and through the eyes of Wenders who had been planning to collaborate with Bausch for years, but was not able to get started until it was too late. It is, however, one beautiful film which is also available in 2-D and it works just as well that way, unless you've already seen the 3-D version. But, the way Wenders uses 3-D makes it clear that the 3-D process actually can enhance the filmgoer's experience when employed by a great director. (Scorcese, too, uses 3-D to great effect in his film Hugo, which should have been awarded best Hollywood picture of 2012, but I digress.)
Glenn Gould: Genius Within
Directors: Michèle Hozer, Peter Raymont
Through interviews and never-before-seen footage the film carefully sifts through and examines the seemingly contradictory influences and motivations that shaped the legendary musician. Now streaming on Netflix, it includes a lot of interesting facts and theories about the great pianist and, of course, plenty of footage of him performing.
On the street in Berkeley
And finally, a plug for Phil's Sliders in Berkeley. I know it's not cool to praise an eatery that serves beef patties, but, the grass-fed beef sliders are delicious. Two of those and the home made tater tots and you are set. (Yep, you all have either been served or served up those hellacious frozen tater tots in your lifetime; those tasteless morsels I discovered actually are the horrible machine-made duplicates of a delicious form of potato preparation; I now have to force myself not to order them every time I am down on Shattuck Avenue.) Great homemade root beer and fantastic coleslaw and, it's right around the corner from Berkeley Arts Festival, so you can chow down for $8.50 and then hit our show on September 2. And no, I'm not a part owner.
---
Join the Rova:Arts Community
Become a Fan on Facebook!
Already a fan? Encourage your Facebook friends to become Rova:Arts fans.
Stay Tuned
You can stay in touch with all Rova:Arts activities through our website, the Rova newsletter, and our FaceBook and MySpace pages. See links at the bottom of the page. Also, check out Rova on YouTube! Subscribe to our channel and be notified when there are new Rova videos for you to watch. Go to http://www.youtube.com/user/ROVAARTSSF and click the subscribe button.
Thanks to Rova Friends!
We want to express our deepest gratitude to all the generous private and public donors who contribute to Rova:Arts. Your support has been essential to the successful presentation and documentation of our projects over the years. As Rova enters our 35 th season of adventurous improvised music making, we hope those of you who do contribute to the arts annually will consider making a donation to Rova:Arts.

About Rova:Arts
Rova:Arts, formed in 1986 to support the activities of Rova, has been instrumental in producing local projects and advancing an ongoing cultural exchange between local Bay Area artists and the international scene through its Rovaté concert series. These events, made possible by funding to Rova:Arts, have engaged Bay Area musicians and composers—as well as musicians from around the world. Rova:Arts projects are often reproduced in other parts of the world, thereby bringing the work to a broader audience. Also, many Rova:Arts events have been recorded, resulting in releases which have been enthusiastically celebrated.

Click here to find out more and to Join Rova:Arts. If you are interested in getting involved in a more hands-on-way, feel free to contact us: http://www.rova.org/contact.html. Thanks for being part of the art.
:: WATCH FOR MORE ROVA NEWS IN NOVEMBER 2012 ::
Be sure to visit us online:
Rova.org
RovaMySpace
RovaFacebook
CDBaby
---
[TOP]