Reimagining Coltrane's Ascension: Kickstarter Campaign Begins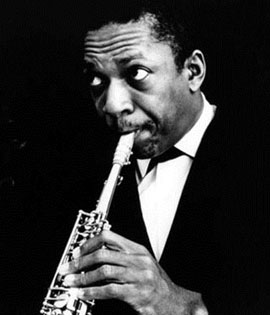 JOIN OUR KICKSTARTER CAMPAIGN!
The Rova:Arts project that has enjoyed the most successful run is our re-imagining of John Coltrane's late period masterwork, Ascension . On September 7 of this year Rova will present Electric Ascension at the Guelph Jazz Festival , near Toronto, Ontario. The band for the September concert is Rova plus Nels Cline, Fred Frith, Hamid Drake, Carla Kihlstedt, Jenny Scheinman, Rob Mazurek, Chris Brown and Ikue Mori: http://www.rova.org/projects/.
Right now, Rova and film-maker John Rogers are asking you to take a look at our Kickstarter* site and consider helping us document this one-time only concert of Electric Ascension. All the reasons for donating $10 or more for a stand-alone concert video of a one-time-only performance at Guelph Jazz Festival are laid out in the 8 minute video on the Kickstarter site, as well as in the text you can read that sits just below the video. We can't make a professional-quality video of this concert without your help, and we know you'll feel good being part of the group that made it possible.
We hope to share the experience of this new Ascension with a world-wide audience of enthusiasts of forward-thinking jazz, improvised music, high-level artistry and John Coltrane.
We believe that the concert video will further establish that Coltrane's late work was visionary, and it will intimately show—in five-camera living color—just how powerful and inclusive the music that grew out of that 1960s free-jazz era can be.
Because of the cost and scheduling difficulties of collecting these global artists for a single event, the Guelph Jazz Festival show will be only the second performance of Electric Ascension since 2007. So it is crucial for us to take advantage of this rare performance opportunity to film the inevitable sonic rave-up created by this cast of musical instigators. To fund a multi-camera shoot resulting in a concert video with production values worthy of the music—the kind you can see made of well-endowed commercial concerts—Rova has launched the Kickstarter campaign.
* For those of you unfamiliar with Kickstarter, it is a website where dreams are made into reality. From Wikipedia: "Kickstarter is a crowd funding website for creative projects. Kickstarter facilitates gathering monetary resources from the general public, a model which circumvents many traditional avenues of investment. Projects must meet Kickstarter's guidelines to launch. Project owners choose a deadline and a target minimum of funds to raise. If the chosen target is not gathered by the deadline, no funds are collected."
---
Local Rova Shows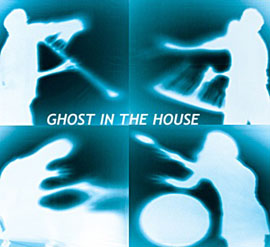 Friday, August 24, 8:00 pm
Rova & Ghost in the House
Ghost in the House
Karen Stackpole – gongs, percussion
David Michalak - lap steel, buffalo drum
Tom Nunn – inventions
Kyle Bruckman - Oboe, English Horn
John Ingle – soprano and alto saxophone
Ghost in the House —a soundtrack for the subconscious. Conceived by filmmaker & musician David Michalak, the band explores ethereal and elemental soundscapes where music suggests an image. This show will feature new compositions including, "Ghost Train to Nowhere" as well as improvisations and pieces from their first CD. Ghost plays first, followed by a Rova set. The show will close with a piece by the ensemble of all 9 musicians.
Community Music Center (Mission)
544 Capp Street (between 20 th and 21 st Streets)
San Francisco
T (415) 647-6015
$10 - 15
http://www.sfcmc.org/
Sunday, September 2, 8:00 pm
Rova
Rova will perform two sets of new and recent material.
Berkeley Arts Festival
2133 University Avenue (East of Shattuck)
Berkeley
http://www.berkeleyartsfestival.com/
---
Rova Members' Upcoming Shows
Wednesday, JULY 18
SONIC POETRY - Carla Harryman, Jon Raskin, Gino Robair
THE 11th ANNUAL OUTSOUND NEW MUSIC SUMMIT
http://www.outsound.org/
The Community Music Center
544 Capp Street @ 20 th Street
San Francisco
Sunday, July 29, 8:00 PM
Myles Boisen's Past-Present-Future plays Ornette
Steve Adams – sax
Phillip Greenlief – sax
Darren Johnston – trumpet
Myles Boisen – guitar
John Hanes – drums
bass TBA
8:00 set by Myles' trio, 9:00 set of Ornette pieces by the full band
Café Van Kleef
1621 Telegraph Avenue
Oakland
(510) 763-7711
www. cafevankleef.com
Sunday, August 26 at 8 pm
John Hanes/Steve Adams Duo
A concert of electronics duets
Berkeley Arts Festival
2133 University Avenue (East of Shattuck)
Berkeley
http://www.berkeleyartsfestival.com/
---
On Procedural Grounds – New Kyle Bruckmann CD featuring Rova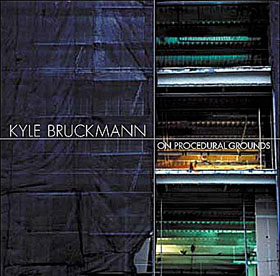 "Any attempt to pin down Bay area musician Kyle Bruckmann is a study in futility. Here's someone who jumps from collective improvisation to the skronk-rock of the group Lozenge to jagged compositional forms for improvisation with his group Wrack to electro-acoustic explorations with his duo EKG . . . Through all of these settings, working with the notoriously finicky oboe and analog synthesizers, he has managed to carve out a distinctive approach, balancing a formalist sense of structure with a spontaneous sense of group interaction. 'On Procedural Ground' is a great place to hear how all of this comes together." –- Michael Rosenstein, Point of Departure
---
11th Annual OUTSOUND NEW MUSIC SUMMIT July 15 - 21, 2012
"Breaking the rules" --Alex Fong, SF Bay Guardian
Every year held in San Francisco, the New Music Summit features some of the most innovative, pioneering, experimental, and independent sonic exploration happening in California and beyond.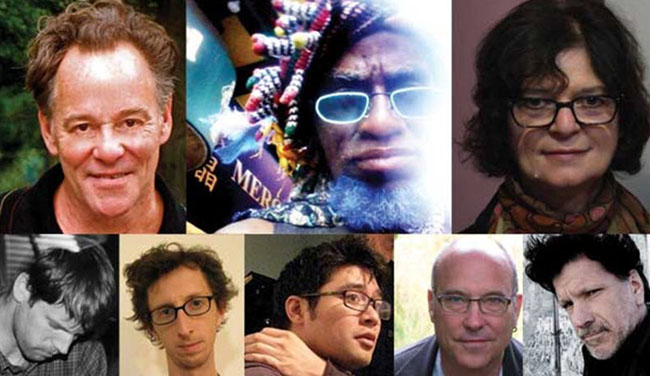 San Francisco Community Music Center
544 Capp Street @ 20 th Street
San Francisco
Click for Map
The San Francisco Bay Area's underground music scene covers a tremendous range of styles and artists. What they share is a love of improvisation, and of new or unusual compositions and sound-making techniques. Coming out of genres as diverse as jazz, electronica, contemporary composition, world music, hip-hop, and metal, the performing artists are led by their desire to learn and impart something new about music. The Bay Area new music scene often works outside of traditional venues, creating special environments for new kinds of sound. Outsound volunteer curators are dedicated to presenting the cutting edge of sound and music composition and performance. The Outsound New Music Summit marks its eleventh consecutive year in 2012 with a night of wildly imaginative poetry with > Ronald Saur, rAmu Aki, and Carla Harryman along with some of the Bay Area's finest improvisers. Also featured will be a night of new compositions, featuring John Shiurba's 9:9 Ensemble. A night of extended percussion ensembles with Falkortet, and Benjamin Ethan Tinker's Seems An Eternity follows, and the festival ends with an all blow out night of master improvisers from both East and West coasts…multi-instrumentalist and award-winning composer Vinny Golia as well as keyboardist Dave Bryant (from Ornette Colman's Prime Time). In addition, the Johnny Appleseed of improvisation Jack Wright will play solo. Sacramento living legend Tony Passarell will bring his "Thin Air Orchestra" to play the Summit for the first time! The festival kicks off Sunday, July 15, 7:00 p.m., with its always-popular Touch the Gear night, a free hands-on expo where attendees can experience new and exotic instruments and electronic gear and make some of their own unique sounds.
Parking: New Mission Bartlett Garage (21st Street, between Mission and Valencia Streets)
Public Transportation: MUNI lines 14, 33 & 49, BART 16th or 24th Street Station
Tickets @ the Door or in Advance
Complete details and schedule
---
Favorite Street – Bruce Ackley
Late Period John Coltrane: Audio and Video Recordings
In anticipation of Ascension performances I find myself drawn to Coltrane's late period recordings, and have recently discovered some great videos documenting his playing from the mid-1960s. Below are some sides and YouTube vids I encountered while on Favorite Street.
AUDIO RECORDINGS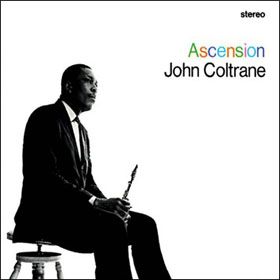 Ascension
Impulse CD
Recorded 1965
From Wikipedia: Ascension is a jazz album by John Coltrane recorded in 1965 and released in 1966. It is often considered to be a watershed album, with the albums released before it being more conventional in structure and the albums released after it being looser, free jazz inspired works. In addition, it signaled Coltrane's interest in moving away from the quartet format. Coltrane described Ascension in a radio interview as a "big band thing", although it resembles no big band recording made before it. The most obvious antecedent is Ornette Coleman's octet (or "double quartet") recording, Free Jazz: A Collective Improvisation, which—like Ascension—is a continuous forty-minute performance with ensemble passages and without breaks. Jazz musician Dave Liebman, commenting on Ascension, recalled that the album was the "torch that lit the free jazz thing". The album was identified by Chris Kelsey in his Allmusic essay "Free Jazz: A Subjective History" as one of the 20 Essential Free Jazz Albums.
The John Coltrane Quartet Plays
Impulse CD
Recorded 1965
Maybe this isn't on your radar, or maybe you've worn out 3 copies over the years—listen to it again anyway. Brazilia—powerful melody and Trane's solo!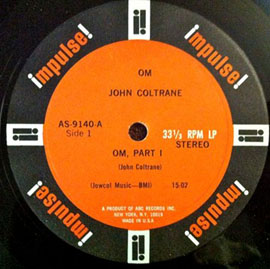 OM
Impulse CD
Recorded 1965
Coltrane's opening solo here is one of his most accomplished and astonishing. The overall performance is ecstatic and severely troubling to the doctrinaire listener. Coltrane had stepped over 'the line'.
---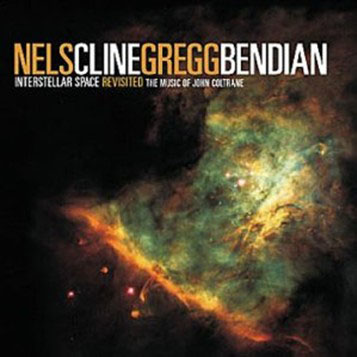 Interstellar Space Revisited
Nels Cline and Greg Bendian
Atavistic CD
Recorded 1999
This recording makes clear why Electric Ascension had to happen in 2003, and why Nels had to be part of it.
---
VIDEO RECORDINGS
Note that almost none of these videos were recorded in the U.S.! Wonder why?!
Naima(1965 – Antibes, France)
Impressions (1965 – Antibes, France)
Vigil (1965 - Belgium)
Leo - Nels Cline and Greg Bendian (1999 – Los Angeles)
Bonus:Coltrane and Stan Getz (!) (Dusseldorf, Germany)
---
Miscellany: Always in Trouble (an oral history of ESP-Disk)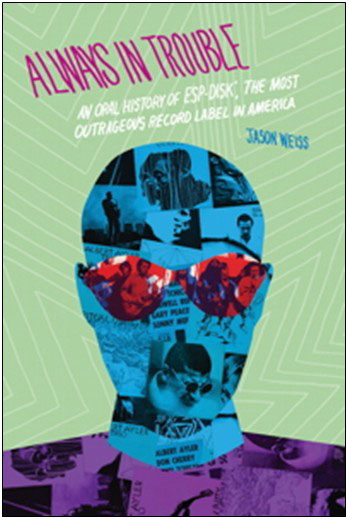 Always in Trouble
An Oral History of ESP-Disk', the Most Outrageous Record Label in America
Jason Weiss
Wesleyan University Press
http://www.upne.com/
"You never heard such sounds in your life"
In 1964, Bernard Stollman launched the independent record label ESP-Disk' in New York City to document the free jazz movement there. A bare-bones enterprise, ESP was in the right place at the right time, producing albums by artists like Albert Ayler, Pharoah Sanders, and Sun Ra, as well as folk-rock bands like the Fugs and Pearls Before Swine. But the label quickly ran into difficulties and, due to the politically subversive nature of some productions and sloppy business practices, it folded in 1974. Always in Trouble tells the story of ESP-Disk' through a multitude of voices—first Stollman's, as he recounts the improbable life of the label, and then the voices of many of the artists involved.
---
Join the Rova:Arts Community
Become a Fan on Facebook!
Already a fan? Encourage your Facebook friends to become Rova:Arts fans.
Stay Tuned
You can stay in touch with all Rova:Arts activities through our website, the Rova newsletter, and our FaceBook and MySpace pages. See links at the bottom of the page. Also, check out Rova on YouTube! Subscribe to our channel and be notified when there are new Rova videos for you to watch. Go to http://www.youtube.com/user/ROVAARTSSF and click the subscribe button.
Thanks to Rova Friends!
We want to express our deepest gratitude to all the generous private and public donors who contribute to Rova:Arts. Your support has been essential to the successful presentation and documentation of our projects over the years. As Rova enters our 35 th season of adventurous improvised music making, we hope those of you who do contribute to the arts annually will consider making a donation to Rova:Arts.
About Rova:Arts
Rova:Arts, formed in 1986 to support the activities of Rova, has been instrumental in producing local projects and advancing an ongoing cultural exchange between local Bay Area artists and the international scene through its Rovaté concert series. These events, made possible by funding to Rova:Arts, have engaged Bay Area musicians and composers—as well as musicians from around the world. Rova:Arts projects are often reproduced in other parts of the world, thereby bringing the work to a broader audience. Also, many Rova:Arts events have been recorded, resulting in releases which have been enthusiastically celebrated.

Click here to find out more and to Join Rova:Arts. If you are interested in getting involved in a more hands-on-way, feel free to contact us: http://www.rova.org/contact.html. Thanks for being part of the art.
:: WATCH FOR MORE ROVA NEWS IN SEPTEMBER 2012 ::
Be sure to visit us online:
Rova.org
RovaMySpace
RovaFacebook
CDBaby
---
[TOP]