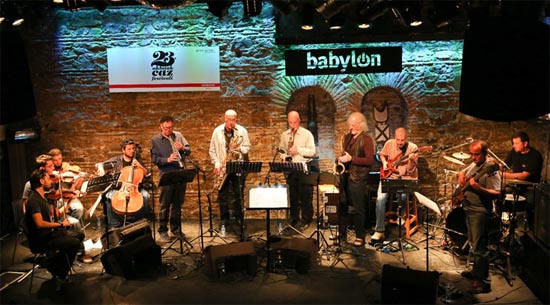 The band spent some time in the classroom last fall, first in a jazz class at Sacramento State University, followed by band classes at Red River High School in Grand Forks, North Dakota. While we aren't engaged in the educational component of Rova:Arts' mission to the extent that we sometimes have been, we readily refocused to discuss and demonstrate strategies for making our music. In both settings the students were enthusiastic and insightful, and the sessions prompted some lively discussion about improvisation. We learn so much through engaging others in our process.
Rova will mount the large ensemble version of our piece Contours of the Glass Head, premiered in Istanbul in October 2013, during the Oakland Active Orchestra's annual festival next month. Working with the Turkish OrkestRova has prepped the music for its U.S. premiere, featuring a creamy crop of Bay Area improvisers. The OAO Festival is further evidence of, and an opportunity to celebrate, the breadth and depth of the local creative music scene—so much going on, and such committed folks making it all happen!
Larry's got a new disc out, featuring an International all-star lineup, and has contributed some compelling recommendations for his Favorite Street entry. Steve and Bruce have a not-to-be-missed show this coming Wednesday with a very special ensemble organized by pianist Joe Lasqo. And in February Jon will celebrate his 60th birthday with a special concert with friends in San Francisco at the Center for New Music. See complete details below.
[TOP]
Upcoming Rova Shows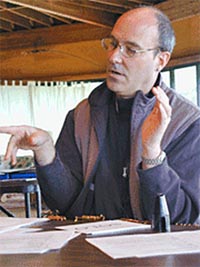 Friday, February 7, 8:00 PM
Jon Raskin's 60th Birthday Concert
Rova, The Fab Lab, and The Long Table Project
Improvisations and compositions by Jon Raskin performed by Rova, The Fab Lab (Gino Robair, Jon Raskin) and the Long Table Project (Phillip Greenlief, John Hanes, Jon Raskin, Dan Seamans and John Shiurba).
Center for New Music
55 Taylor Street
San Francisco
$15/$10 members
centerfornewmusic.com

---
Friday, February 21, 9:00 PM
OrkestRova Plays Rova
Oakland Active Orchestra Festival

OrkestRova performs the US premiere of the large ensemble arrangement of Rova's
Contours of the Glass Head
and graphic scores by Steve Adams and Jon Raskin. Performers include:
Rova
Christina Stanley - violin
Elzbieta Polak - violin
Tara Flandreau - viola
Crystal Pascucci - cello
John Shiurba - electric guitar
Jason Hoopes - bass
Jordan Glenn – drums
Active Music Festival Night 2: OrkestRova / Live Cinema with Lisa Mezzacappa (music) & Konrad Steiner (film) / Beauty School/ Key West

Active Music Festival at the Uptown in Oakland. For more info:
activemusic.wordpress.com/amf/
The Uptown Nightclub
1928 Telegraph Avenue
Oakland
(510) 451-8100
[TOP]
Rova Members Shows
Wednesday, January 15, 8:00 PM
Ackley / Adams / Dunkelman / Lasqo / Leonard / Thollem + Nan Busse (dancer) Bloom (Rent Romus & Thollem McDonas)

Two saxes, two pianos, two percussionists. Don't miss it. Rent and Thollem open with their Bloom duo.
Bruce Ackley - saxophones
Steve Adams - saxophones
Nava Dunkelman – percussion +
Joe Lasqo – piano and laptop
Cheryl E. Leonard – percussion +
Thollem McDonas - piano
Nan Busse - dancer
Center for New Music
55 Taylor Street
San Francisco
$12/$8 members
centerfornewmusic.com
---
Thursday, January 16, one set from 6:30 - 7:15 PM
Larry Ochs + Dohee Lee Duo


Scheduling conflicts have led to a long silence since the last concert by Kihnoua (Ochs, D. Lee, Amendola, and guest bassist). Thus it will be a pleasure to hear and see the duo of Dohee Lee and Ochs in a special one-off concert, interacting with the inspiring installation by artist Ohad Meromi entitled 1967. The performances will happen within the gallery and "activate" Ohad Meromi's sculpture. Co-presented by the Center for New Music San Francisco.
Contemporary Jewish Museum
736 Mission Street
San Francisco
415.655.7800
info@thecjm.org
---
Wednesday, January 22, 8:00 PM
Jon Raskin + Cory Wright
What can you do with two baritone saxophones?
Phillip Greenlief said, "You guys have to work together", so we are submitting our findings on January 22nd. It's going to be a sweet, powerful and rocking duo, with a bit of the old and lots of the new.
Also appearing: Nava Dunkelman (percussion) and Kanoko Nishi (koto/piano) debut their newly formed duo. The duo shares not only similar influences and experiences, being Mills College alumni, but also a rich and expressive sound pallet inspired by diverse musical genres and traditions.
Berkeley Arts Festival
2133 University Ave
Berkeley
Sliding scale $10-20
berkeleyartsfestival.com/
---
Thursday, January 23, 8:00 PM
Steve Adams – TrisKoTronica
Steve does solo versions of music by Lennie Tristano and Lee Konitz on sax, bass flute and electronics, from his recording on Sensitive Skin.
Also appearing TRIO + 1 - voice/electronic musician Dafna Naphtali makes a rare Bay Area appearance with Steve Horowitz, Jim Bove and Scott Looney.
Berkeley Arts Festival
2133 University Ave
Berkeley
Sliding scale $10-20
berkeleyartsfestival.com/
---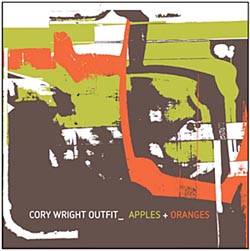 Saturday, February 1, 9:30 PM
The Cory Wright Outfit
Celebrating the release of Cory's CD "Apples and Oranges" on Singlespeedmusic
Cory Wright – compositions, tenor sax and Bb clarinet
Steve Adams – alto sax and flute
Rob Ewing – trombone
Lisa Mezzacappa – bass
Jordan Glenn – drums
Duende
468 19th Street
Oakland
510-893-0174
duendeoakland.com
---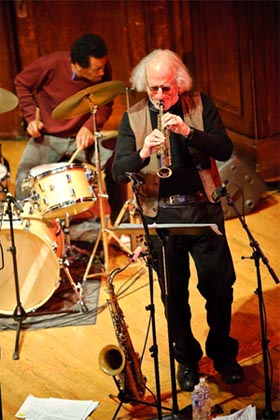 Monday, February 3, 9:00 PM
Larry Ochs + Donald Robinson Duo

Crystal Pascucci + Evelyn Davis Duo

After numerous concerts in USA and Europe in 2013, the duo plays for the first time in six months in the Bay Area. Absolutely riveting music at this point. Each piece has its own special flavor. Robinson is on fire on the drums—a true American master.
Duende
468 19th Street
Oakland
510-893-0174
duendeoakland.com
[TOP]
East-West Collective CD, Humeurs, featuring Larry Ochs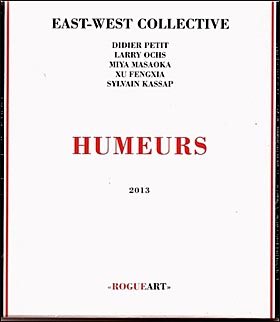 Larry Ochs tenor, sopranino saxes
Didier Petit, cello
Miya Masaoka, koto
Xu Fengxia, guzheng and voice
Sylvain Kassap, Bb, Eb and bass clarinets
Recorded June 2013 in San Francisco during their USA tour. Compositions by Larry Ochs and Didier Petit, the founder of the Collective. But this is truly a mind-merge of 5 musicians steeped in the traditions of improvised music. The group performed in the Bay Area at Center for New Music San Francisco just prior to the recording, and also, just following the recording, in an amazing performance at Chapel of the Chimes in Oakland. Other shows on the tour in Chicago, Seattle, Vancouver and at The Vision Festival in Brooklyn. The concerts set up the recording, which was released quickly by Rogue Art to coincide with the ensemble's tour of France that just took place in December 2013. (All made possible by a grant from French-American Jazz Exchange and Mid-Atlantic Arts.)
You can order the CD directly from Rogue Art in Paris or from Squidco in the USA. (Not available as digital download.)
Rogue Art site: http://web.roguart.com/
Squidco (in USA) Website orders: http://www.squidco.com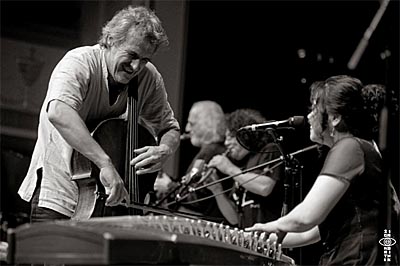 [TOP]
Favorite Street – Larry Ochs
Two podcasts worth noting
(Both these and other podcasts are available free at iTunes):

A Noise from the Deep: Greenleaf Music Podcast
Dave Douglas and bassist Michael Bates rapping about music with guests such as Myra Melford, Henry Threadgill.

Conference of the Birds
Coming to you from Ithaca, NY, and programmed by Stephen Cope, this is a great 2 hour weekly music broadcast full of obscure world musics with a beat/heart, plus all sorts of mostly free-form jazz from the past 50 years. But, the main thing is the world music: I've never heard the same thing twice, and I've almost never heard anything I was familiar with. What more can you ask for? confbirds.blogspot.com The archives for this are all free. Hours and hours and hours of great music. You can also grab more recent shows from iTunes.

Online Zine


Sound American (editor: Nate Wooley) - Lots of interesting articles and some interviews.
http://soundamerican.org/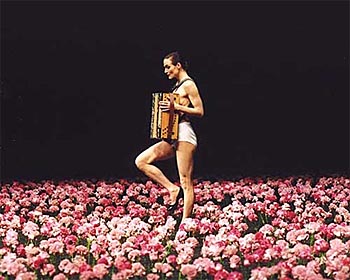 DVD:


Pina Bausch Foundation

has an amazing series of CDs on the late choreographer's dance-theater pieces. Can't see Bausch live anymore. This is the next best thing.

Luck is the name of a television show that only lasted for 9 episodes in 2011/2012. As such, it's quite possibly the finest 9 or 10 hour "film" of all time. That is, in being cancelled after only 9 episodes, it becomes more like a long, highly detailed portrait of a specific milieu and a specific set of characters, rather than an ongoing serial. And in that sense it is absolutely not to be missed. Produced by, and starring, Dustin Hoffman, created and written by the great David Milch (Deadwood, Hill Street Blues) and featuring a cast of great performers, I have to say: Go get the DVDs!! You will send me a thank you note. In the first episode, the musical score plays an important dramatic role. It's just a brilliant use of music and sound. The price of the set is worth it just to hear how they use the sound in that one episode. On the other hand, if you watch it all the way thru—and compared to 5 years of The Wire, what's 9.5 hours?—the final episode is one of the finest 70 minutes of all time on television, or in the movie theater. The cancellation came suddenly, but not so suddenly that the writers didn't have time to round off the show in a way that, while nothing was resolved in an absolute way, as a viewer one was left satisfied at the portrait painted, at the story being a full picture of a certain scene, leaving you with the ability to imagine how life might have progressed—or regressed—for all the major characters, both good and bad.

Johnny Staccato was the name of a TV series in the late fifties on television starring the indie film director John Cassavetes playing a jazz musician / private detective. Cassavetes took the gig to help pay off the costs of (I believe) his first film, Shadows (a terrific film, by the way). It portrays the New York scene in the late fifties: cool, cooler, and coolest. Not every half-hour show is great, but the (fun/light) rewards are many. Beat poets, folk musicians, drug dealers, jazz musicians, egomaniacal composers, music and comedy clubs, the West Village scene, all get treated in a fun way here.

And then these 4 films, all on DVD now I can highly recommend for very different reasons:

The Conjuring
Mud
Cloud Atlas
Faces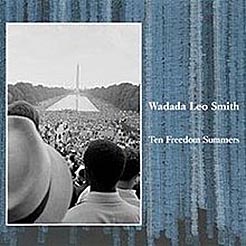 CDs:


Wadada Leo Smith
Ten Freedom Summers
Nominated for the Pulitzer Prize in 2013. But then it had no chance to win, since they'd given this prize to another jazz trumpeter very recently. This is a 4 CD opus Smith composed for a combination of a chamber ensemble and his own Golden Quartet/Quintet. Just a hell of a lot of beautiful writing intermingled with brilliant improvisations by Smith and his sidemen. I think this music features my favorite Anthony Davis' performances on CD. Stunning but a bit overwhelming in scope.

Marc Ducret
The Tower Volumes 2, 3, 4
Ayler Records
I've always admired Ducret from his playing with Tim Berne on many Berne CDs. The Tower introduces me to Ducret's writing and thinking. I have not heard Volume 1, but the other three CDs I can say are very much worth ordering. Volume 2 is a monster, with Tim Berne and the French violinist Dominique Piffarely as the lead voices, along with Ducret. Great playing all around. Volume 3 is a quintet of French musicians I'm otherwise unfamiliar with. The writing has different angle here, in some ways more original sounding than Volume 2. Volume 4 is a solo guitar recording.

Dave Rempis
Boss of the Plains
Aerophonic CD
With Jason Adasiewicz and Nate McBride. Saxophone, bass and vibes trio? What? Absolutely great music. Adasiewicz is the man; making a believer out of me. Rempis pieces are great. McBride is one of the unsung great bass players around right now.

Ikue Mori-Steve Noble
Prediction and Warning
Freely improvised drums and electronics recorded live in London at Café Oto.


Muddy Waters
Folksinger
Chess
Well, I'd never heard this CD until 2013. It's a must-have. A top whatever CD of all time.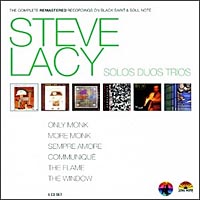 Steve Lacy
The Complete Remastered Recordings
Black Saint and Soul Note
It will have been ten years in June since Steve Lacy passed on. Not so long really, but his name and his music seem to have passed along with him. Thus it's really great that the new owners of the Black Saint/Soul Note labels have decided to create complete box sets of many of the musicians who graced those labels in the 1980's and '90s, including Steve. In case you missed them, Soul Note and Black Saint were run primarily by the Italian Giovanni Bonandrini; Soul Note was, at least at first, the "traditional jazz" label and Black Saint was the "avant garde" label. But these distinctions got very mixed up by the end of their run. The label was sold to CAM Jazz in 2008, and these reissues began about two years ago.

We will probably get more into this another time, but just today I noticed a Dave Douglas Black Saint/Soul Note complete box set on CAM JAZZ that includes all of Douglas' CDs he appeared on. Thus the Rova CD John Coltrane's Ascension is included in this box set. That's weird; nice maybe, but strange. Got me thinking: where is the Rova Box set? Rova has something like 9 CDs on Black Saint, produced between 1983 and 2001, including one where we play Steve Lacy's music (the first, from 1983), one under Larry Ochs' name but featuring Rova (The Secret Magritte from 1994), the fantastic sax octet CD Pipe Dreams (1993) and Ascension, plus 5 more excellent quartet releases. Where's that box? Feel free to help make that happen by writing a nice note to CAM JAZZ encouraging the release. I don't think anyone has more CDs on Black Saint.

Miscellaneous: "Saxholder"
Well, you are reading the newsletter of a non-profit arts organization centered around a saxophone quartet. So, pardon this unsolicited product endorsement, but for those of you reading this who play the saxophone, Jazzlab.com is the website where you can learn about a really great—I was about to say saxophone neck strap—But this is no neck strap. It is called the Saxholder, and this is exactly correct. This "brace" sits on your shoulders and all the weight of the saxophone is held up on the shoulders, and as a result by your whole body—rather than being borne essentially by the neck, or by the upper back in the case of the harness, or by the lower back in the case of other body straps.

I have been using the Saxholder now for 6 months and for a lot of tours. This thing is a miracle. At the same time the design is so simple and it's so easy to use that I wonder why it took so long to get this made. Aren't there a lot of sax players with neck and back problems? You'd think someone would have gotten this design together sooner. But it might have to do with the very, very light metal parts of the Saxholder, all of which fold up easily into a smaller shape that fits into the bell of a tenor saxophone. There are some issues: if you play sitting down, maybe there's some figuring out you'll have to do. I can't really say, since I do not play sitting down. For a while, I couldn't figure out how to bend over to pick something up without first taking the thing off, but then I figured that one out.

But these are all very, very minor problems. The reward is huge. My back is never tired; I can breathe more freely. I never worry about my sax falling off the hook. The balance is clearly good. No neck pain.

Recommended.

[TOP]
Lindsay Cooper: 1951 – 2013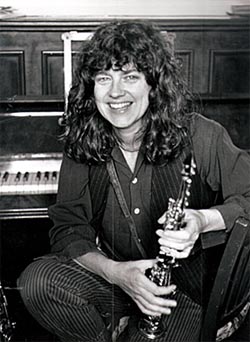 Saxophonist/composer, Lindsay Cooper Photo: Val Wilmer
After the publication of our last newsletter, I learned of Lindsay Cooper's passing. For those of you who don't know her music, Lindsay was an English woodwind player, composer and political activist. Best known for her work with the band Henry Cow, she was also a member of the bands Comus, National Health, News from Babel and David Thomas and the Pedestrians. She collaborated with a number of musicians, including Chris Cutler and Sally Potter, and co-founded the Feminist Improvising Group. She wrote scores for film and TV and a song cycle Oh Moscow, which was performed live around the world in 1987. She also recorded a number of solo albums, including Rags (1980), The Gold Diggers (1983) and Music for Other Occasions (1986). While I didn't really know Lindsay I did get to see her perform, and Rova commissioned her to write for us in the early 1990's. She contributed two powerful, and fun to play compositions to the Rova book, Face in the Crowd, and Can of Worms. Her originality and commitment shines through both pieces, and playing them always energized the quartet and sparked the audience. They can be found on our CD Bingo, released on the Canadian Victo label in 1996.
Lindsay's history and contribution to the international improvising community is rich. Click on the link below to go to the Women's Liberation Music Archive to read an impassioned and heartfelt tribute to an artist who left us too soon by her friend and vocalist, Maggie Nicols: http://womensliberationmusicarchive.co.uk/
Join the Rova:Arts Community
Become a Fan on Facebook!
Already a fan? Encourage your Facebook friends to become Rova:Arts fans.
Stay Tuned
You can stay in touch with all Rova:Arts activities through our website, the Rova newsletter, and our FaceBook and MySpace pages. See links at the bottom of the page. Also, check out Rova on YouTube! Subscribe to our channel and be notified when there are new Rova videos for you to watch. Go to http://www.youtube.com/user/ROVAARTSSF and click the subscribe button.
About Rova:Arts
Rova:Arts, formed in 1986 to support the activities of Rova, has been instrumental in producing local projects and advancing an ongoing cultural exchange between local Bay rea artists and the international scene through its Rovaté concert series. These events, made possible by funding to Rova:Arts, have engaged Bay Area musicians and composers—as well as musicians from around the world. Rova:Arts projects are often reproduced in other parts of the world, thereby bringing the work to a broader audience. Also, many Rova:Arts events have been recorded, resulting in releases which have been enthusiastically celebrated.

Click here to find out more and to Join Rova:Arts. If you are interested in getting involved in a more hands-on-way, feel free to contact us: rova.org/contact.html. Thanks for being part of the art.
:: WATCH FOR MORE ROVA NEWS IN MARCH 2014 ::
Be sure to visit us online:
Rova.org
RovaMySpace
RovaFacebook
CDBaby
[TOP]