In this Newsletter:
» Looking Ahead - Rova:Arts in 2010
» Rova.org - New site launched
» Upcoming Rova shows
» Pandaemonium - Rova at Other Minds 15
» Upcoming Rova member shows
» Ochs Reports from the Front
» Favorite Street: Jon Raskin
» RadiOM - Improv:21 series archives
» Rova:Arts

ROVA NEWS :: JANUARY—FEBRUARY :: 2010
Looking Ahead - Rova:Arts in 2010
Rova and Rova:Arts are poised for an exciting and active 2010. The new Rova.org website has launched, offering access to more music and information on Rova and its community of artists. In February we expect the release of the Celestial Septet CD on New World. The Quartet is preparing for local shows, including the premiere of Carla Kihlstedt's Pandaemonium at Other Minds Festival 15. Rova will be off for a quick tour in the Midwest and East Coast in March, and then return for more Bay Area shows in April and June. Possibilities for fall touring are being explored. Stay tuned.
[TOP]
---
New Rova.org site launched!
With the launch of the new rova.org website we are embarking on a major project to bring more online visibility to Rova and the contemporary improvisation scene—with updated content, and offering access to Rova's growing archive of audio and video recordings. Soon we plan to make available streaming audio and video versions of concerts from the past 3 decades, and also offer special high quality recordings exclusively to paid members of Rova:Arts through member-only downloads. Our long term dream is for Rova.org to serve as a portal for improvised musicians and their work, realizing more opportunities for building community and creative work. Come visit the new site! www.rova.org
[TOP]
---
Upcoming Rova Shows
February 6th, 8:15 PM
Rova
Noe Valley Concert Series
San Francisco
Returning to our San Francisco homebase at the Noe Valley Music Series, Rova will premiere new works highlighting its signature blend of improvisation and composition. New pieces will be presented from individual quartet members, as well as new developments in the ongoing group project, The Glass Head—an innovative composition combining improv strategies with open-ended composed elements. This special evening offers a rare opportunity to hear Rova on its own, performing in a friendly and vibrant acoustic environment.
Noe Valley Ministry
1021 Sanchez Street
(Near 23 rd Street)
San Francisco
(415) 454-5238
www.noevalleymusicseries.com
[TOP]
---
Pandaemonium - Rova at Other Minds 15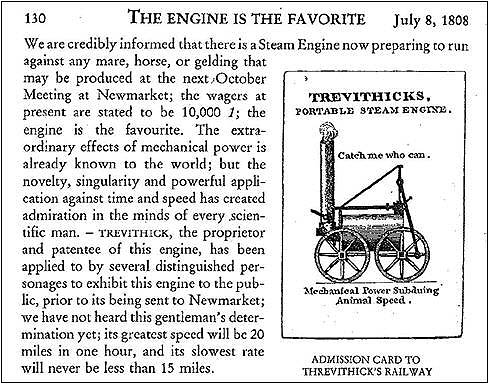 Pandaemonium is a newly commissioned work for Rova by composer, violinist and band leader, Carla Kihlstedt, which will be premiered by the Quartet at Other Minds Festival 15 in early March. The work is partially informed and influenced by the intriguing book by Humphrey Jennings, a collection of "images" culled from Industrial Revolution, and Pandaemonium promises to be an important contribution to the saxophone quartet cannon. In the coming weeks we will post videos of Carla and Rova discussing and rehearsing the piece on our website. In addition to Rova, musician Matthias Bossi, and actor and Mime Troupe legend, Joan Mankin, will provide dramatic readings from Jennings book.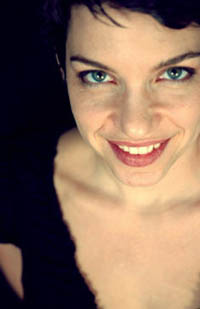 Saturday, March 6th, 8:00 PM
Rova Premieres Carla Kihlstedt's Pandaemonium
Other Minds Festival 15
Kanbar Hall
Jewish Community Center, SF
3200 California Street

http://www.otherminds.org
Carla Kihlstedt: Pandæmonium (2010)
ROVA Saxophone Quartet; Matthias Bossi & Joan Mankin, readers
WORLD PREMIERE, commissioned by Rova Arts
7:00 Panel discussion with composers Kihlstedt, Gayan Riley, and Tom Johnson
Heads Up! NY, Detroit and Chicago:
» March 17th: Rova @ the Hideout, Chicago
» March 18th: Rova @ Krannert Art Museum, Champaign, Illinois
» March 19th: Rova @ MOCA Detroit
» March 20th: Rova @ The Stone, New York
Full details in the March newsletter.
[TOP]
---
Upcoming Rova member shows
Friday, January 22nd, 8:00 PM
2 + 2 and Variations
Matthew Goodheart - piano
Phillip Greenlief - saxophones
Jon Raskin - saxophones
Gino Robair - percussion, electronics
Maya Magda – piano

Community Music Center
544 Capp Street
San Francisco
(415) 647-6015
http://www.sfcmc.org

2 + 2 graphic scores and improvisations
Saxophonists Phillip Greenlief and Jon Raskin will be joined by pianists Matthew Goodheart and Berlin residence Magda Mayas. The Community Music Center has two pianos for Matthew and Magda (who specializes on inside the piano techniques).

6 hands on 2 pianos
Gino Robair will join Magda and Matthew on pianos in a special 6 hand combination. Mathew Goodheart will also present a working version of his new computer controlled cymbal instrument.

Quintet improvisations

Magda Mayas is a pianist and curator currently based in Berlin, Germany. Mayas studied jazz and improvisation with Misha Mengelberg and Georg Graewe, and she has developed techniques for inside-the-piano performance. http://www.creativesourcesrec.com

Matthew Goodheart is a native of the San Francisco Bay Area, and as a composer, improviser, and pianist, Matthew Goodheart explores a variety of contemporary music forms—from free improvisation to strictly notated chamber music. His broad foundation, technical innovations, and compositional sensitivity have allowed him to develop a solid reputation as both a solo performer and collaborative artist. http://www.matthewgoodheart.com

Monday, January 25th, 10:00 PM
The Jo(h)ns + Aurora Josephson
Ivy Room
Albany

» John Shiurba - electric guitar
» John Hanes - drums
» Jon Raskin - saxophones
» Aurora Josephon - vocals

The foursome will delve deep into the common, and be what we are and hope to become-which is to say, play some great music!

9:00 PM Set
Nordeson / Perkis / Shelton / Smith

» Kjell Nordeson - percussion
» Tim Perkis - electronics
» Aram Shelton - saxophones
» Damon Smith - bass

Friday, January 29th, 8:00 PM
Gino Robair & Friends
Celebrating Derek Bailey's 80 th Birthday
21 Grand
Oakland

Gino Robair – stuff; Bruce Ackley - saxes, clarinet; Tom Djll - trumpet;
Thea Farhadian - violin; Henry Kaiser, Ava Mendoza and John Shiurba - guitars; Kanoko Nishi – koto; Tim Perkis – electronics

Gino Robair presents a 'Company'-style evening of free improvisation with various small groupings of the players, in memory of guitar master and fearless improviser, Derek Bailey.

21 Grand - Oakland
416 25th Street
Oakland
(510) 444-7263
http://www.21grand.org/

Tuesday, February 9th, 9:00 PM
Jon Raskin and the Oakland Active Orchestra
Premiere of new works by Jon Raskin
The Uptown Night Club
Oakland

The Oakland Active Orchestra is a new improvisers/composers collective performing compositions of its members. The concert will feature new works by Jon Raskin.

Phillip Greenlief, Aaron Bennett, Aram Shelton, Cory Wright – saxophones and clarinets;
Tom Djll, Darren Johnston – trumpets; Rob Ewing – trombone;
Kristian Aspelin – guitar; Marielle Jakobsons, Hilary Overberg – violins;
Agnes Szelag – cello; Lisa Mezzacappa, Damon Smith – bass;
Kjell Nordeson vibes; Sam Ospovat – drums

The Uptown Nightclub
928 Telegraph Avenue
Oakland
www.uptownnightclub.com
---
Ochs Reports from the Front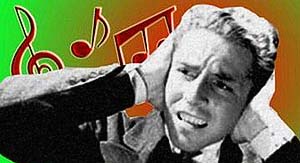 Music tours tend towards being predictably unpredictable. That may sound interesting, but most of the unpredictability is musical—as it should be. In other words, most days (or daze) on my tours go like this: wake up early.... grab some breakfast at the hotel if you don't have to leave it before 7 am, go to a train station or airport, load onto a train and try to grab some sleep before having to unload from train A and switch to train B or grab a plane, or get picked up for a drive to some remote location...Grab a sandwich somewhere in there...Go to hotel and clean up and if lucky go for a very short walk or nap; Sound check around 4 or 5 PM. Eat a bit of dinner before the concert. Finally: perform for 2 hours or so; spend some time talking to members of the local audience. Return to hotel; repack; grab 3 to 6 hours sleep. Start over.

It's a business trip without much time to rest. When someone at home asks, "where are you going on your tour" and you respond something like, " Esslingen, Krakow, Graz, Vienna, Poitiers and Tours in France, Brussels, and a small festival in a 16th century fortress-town in Spain," they usually respond: "Wow! I'm jealous, but have a great time!"—pretty much imagining that you get to see something besides what passes by your window in the car or train. But often there is no time. It's about delivering the music, and only Santa Claus works harder.

But then there's the exception to the rule. For Rova, the exceptions have happened often enough: the two tours to the USSR as prime examples, where the context for the concerts was in fact way more interesting than the concerts themselves. And as many of you who read this newsletter probably know by now, that "16th century fortress-town in Spain" mentioned above is called Siguenza, and that list of cities is the tour that Larry Ochs Sax & Drumming Core completed in December 2009. But the Siguenza stop led to my first real experience with modern-day communications gone wild. A very funny but innocuous incident turned into a scandal at the push of a button—that button being on computer email or twitter accounts, or blog-postings, or rather on all those communication avenues, and led to articles in The Guardian, New York Times and many others, and to radio interviews on BBC Radio (two) and the news show called 'As It Happens' on the Canadian Broadcasting System (the Friday December 11 show, still available up there on the As It Happens website.)

Trying really hard to imagine what this might have been like if this "news" was scandalous for me personally or in some other way truly negative for me is pretty scary. The event happened Monday night December 7. On December 8 articles hit all the Spanish newspapers, and the incident was even reported on prime time newscasts on two of the main television stations in Spain, located in Madrid. Imagine a publicist trying to get airtime for a band like this. They wouldn't even think about approaching such stations. But in this case an unnamed local listener goes to the police to report his health impaired by some music he went to listen to, and that a jazz festival is defrauding him when they present Ochs as representing "jazz," and then—and I think this is the part of the story that caught everyone's imagination—the policeman (a member of the Guardia Civil, who still wear impressive, formal uniforms capped off by their loaded revolvers in big hip-holsters) went back to the concert hall, listened for himself to the music, and proceeded to walk up to the mayor who was in attendance, and announce that in fact this music was "not jazz". A report must be filed the next day in case charges are made later! What kind of charges? In the end that didn't matter. Suddenly this was a case of liberties possibly being cut off by the police, and BANG! The Spanish Jazz Press interviewed the mayor of Siguenza and sent out the story, making it larger than life, way larger.

For awhile, it was fun receiving so many emails from friends and music allies everywhere. And, most wonderfully, as a result of this story being published in El Pais (essentially the NY Times of Spain) and making the 6 o'clock news equivalent on 2 major Spanish television networks, the city of Siguenza called an "extraordinary meeting" of the city council on December 9 or 10. In addition to inviting "Mr. Ochs to return whenever he chooses" (!), they announced in the same official proclamation that the Siguenza Jazz Festival would definitely continue into the foreseeable future. Of course, this announcement was great news for the curator, who over the last couple of years had to wait until very late to get official approval that the festival would be allowed to take place again. So, rather than not knowing his fate until late summer 2010, he now knows already that the 2010 and 2011 Jazz festivals will occur, and in the same format, and that there will be a good budget for hiring musicians.

I felt good.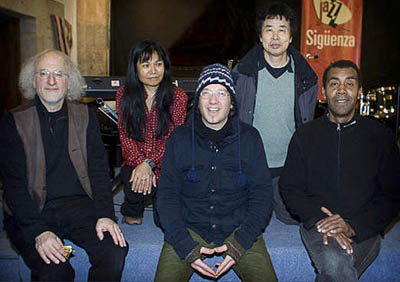 But then, and here's the reason for my writing this up: just as the story seemed to have faded away there came a new event, courtesy of The Guardian. At some point a week or two later, Wynton Marsalis had called The Guardian reporter to ask for the name of the original complainant so that he, WM, could reward him with a collection of all WM's CDs. http://www.guardian.co.uk/music/2009/dec/21/wynton-marsalis-jazz-purist-fan

This came to my attention on December 21, about 30 minutes before I was to drive to my family's ranch in Oregon from Berkeley. Despairing that my "vacation time would now be taken up by more of this craziness, I sent a quick forward to some friends (including Dave Douglas and John Zorn) saying: "Can someone please wake me up?" Something being taken fairly lightly by everyone suddenly seemed like it could get very serious. I learned the next day in Oregon, however, that Marsalis' publicist had announced that Wynton did not mean for this to go public—but of course it was way too late for that: the same buttons had been pushed again.

At the end of the year a Portuguese jazz critic sent me a series of questions he'd written up for me to answer, including some that related to this incident. Here is a choice one:

Imagine that Siguenza set up an inquisitorial jazz tribunal, in resemblance to those that existed in Spain between the 15th and 19th centuries. What penalty should be given to musicians, like you, who transgress the boundaries of Jazz?

I laughed out loud when I saw the question, and I thought that the best way to answer this would be to send it out in this newsletter and get a set of answers from the readers. But then I thought: actually, if we sent this to Wynton, he wouldn't laugh at all, would he? And that led to this question: What in the world is going on in this time-period, when everyone seems to be drawing lines in the sand beyond which they won't tolerate anything "more" (or "less")? How can we ever get everyone to be open to the idea of living together in a tolerant world with various ways of viewing that world and being in that world when, within the confines of even the arts world, people like Mr. Marsalis feel the need to publicly censor "the other"? There is no doubt that the Drum Core (and Rova) plays art-music that expressly draws ideas, sounds and inspiration from jazz; no one would argue with that. So of course we should be presented at jazz festivals looking for something adventurous to present. My opinion: no one owns the right to decide what qualifies as jazz or not-jazz. (In fact, this issue is dated and irrelevant except at a capital-J Jazz Institution. But then that institution has every right to limit who it allows to enter its own realm anyway, so there's no reason for anyone to feel threatened, correct?) And it seems to me that any promoter who loves improvised music including jazz, should have the right and the ability to hire any band that they wish to, if they believe that their audience would be surprised and stimulated by, and (even) enjoy, the music.

After December 22nd, probably thanks to the holidays, there were no more stories that I am aware of, although the report continued and continues to appear in various languages around the internet. But in Spain the curator of the festival and his associates were writing emails up to 10 hours a day from the day after the December 7 event until some time into the new year, so the issue is not quieting down as fast there. (And I have an interview scheduled for January with a Spanish Jazz magazine.)

By the way: (1) The audience in Siguenza gave us a mutli-curtain call after the concert ended. I guess whether it was or was not jazz didn't matter to most of them. (2) My answer to that question about the Inquisition was: "Prop open my eyelids with toothpicks and force me to watch and to listen over and over to the newly released movie Alvin and the Chipmunks: The Squeakquel."


[TOP]
---
Favorite Street: Jon Raskin
BOOKS:
Sea of Poppies
Amitav Ghosh
Sea of Poppies is the first book of Gosh's Ibis Trilogy. It is an historical adventure that follows the lives of a widowed Indian Villager, a bankrupt Raja, an orphaned daughter of a French botanist, an evangelical English opium trader, and a recently freed American mulatto. The story moves between the poppy fields of the Ganges, the high seas, and China. The time period is 1838, and the first British Opium war, and the book follows the cultivation of opium in India for use in China, and the indentured Indian workers sent to cut sugar in Mauritius, Fiji, and Trinidad. The story brilliantly details the emerging global economy, and cultural clashes. Its use of language is especially compelling.
Buddha's Little Finger
Blue Lantern
The Sacred Book of the Werewolf
Victor Olegovich Pelevin
I recently discovered the Russian writer Victor Pelevin, who fuses science fiction, philosophy, literary allusion and politics' in well crafted stories that have original and unusual premises. The Sacred Book of the Werewolf is told by a shape-shifting fox spirit that works as a call girl in Moscow. The central character in Buddha's Little Finger inhabits two worlds—one a mental hospital in the present day, and the other as poet/warrior during the Russian Revolution. The Blue Lantern is comprised of eight short stories.
The Singing Neanderthals: The Origins of Music, Language, Mind, and Body
Steve Mithen
This thought provoking book looks for evolutionary reasons for music making, using anthropology, psychology, neuroscience and archaeology research. Steven Mithen, a cognitive archaeologist and professor of early prehistory at Reading University, creates a very readable analysis of a broad range of material to support his premise.
Asterios Polyp
David Mazzucchelli
This modernist graphic novel is a satirical treatise on aesthetics and design. The protagonist is a "paper architect"—an architect who never has a building actually constructed. The story is told using flash backs as he abandons his life when the building he lives in is destroyed by a lighting fire and buys a ticket to "anywhere". We learn about his past life as he starts his new one working as a mechanic in a small town. The artwork is integral in telling the story, with many digressions about religion, history, aesthetics and design. It is a masterpiece.
RECORDINGS:
An Anthology of Noise & Electronic Music Volumes 1-5
The label Sub Rosa (subrosa) has released the first 5 of 7 planned double CD volumes of noise and electronic music, which begins in the 1920's. Each volume spans the history of electronic music and noise and focuses on different artists from diverse backgrounds and countries. The recordings are accompanied by descriptions of the artists and their work.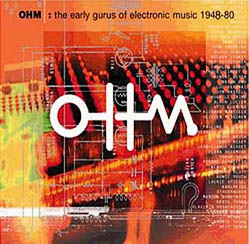 OHM: The Early Gurus of Electronic Music
http://www.furious.com
This 3 CD anthology features the work 44 different artists and a 98 page booklet of archival essays, photos, and notes from the composers. The set covers diverse artists, from Vladimir Ussachevsky to Brian Eno, Steve Reich to Sonic Youth.

FILM:
F for Fake
Orson Welles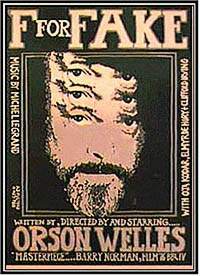 F for Fake, little known film by Orson Welles released in 1974, has several narratives around art forgery. It tells a story of art forger Elmyr de Hory and Clifford Irving, who writes a book about Elmyr. During the telling of the story, Clifford Irving is exposed as a forger of a Howard Hughes biography. The film incorporates Oja Kodar as a love interest of Picasso, and uses an amazing sequence of her walking through Ibiza with hidden cameras filming the men watch her.

Orson Welles uses the film to talk about truth and fakery, examining what is the "lie" and what is fake, adding in his own hoaxes as well. The Criterion edition has wonderful commentaries from Oja Kodar.

INTERNET VIEWING:

Favorite YouTube: The Long Take
Music and Video by Henry Kaiser


A long take is an uninterrupted shot in a film, which lasts much longer than the conventional editing pace either of the film itself, or of films in general, and usually lasting several minutes.

This long take was shot by Kaiser swimming under the ice in Anarctica.
http://www.youtube.com


[TOP]
---
RadiOM - Improv:21 Archives
Want to sample some of the earlier Improv:21 informances?
We will be uploading one show every two months to RadiOM (the archive website of Other Minds) until the entire series is online. There is a lot of stimulating information in each show. We just added a couple more.

Here's what's available at the moment:

Wadada Leo Smith
Lawrence "Butch" Morris
Rova
John Zorn
Cheryl Leonard
Nels Cline
Fred Frith
Carla Kihlstedt
Gino Robair
Miya Masaoka
Ned Rothenberg
Oliver Lake
Ben Goldberg
To get news from Other Minds click here .

[TOP]
---
Contribute to Rova:Arts
We want to express our deepest gratitude to all the generous private and public donors who contribute to Rova:Arts. Your support has been essential to the successful presentation and documentation of our projects over the year.
Formed in 1977, Rova's been in a state of continual artistic renewal for over 3 decades. Rova:Arts, formed in 1986 to support the activities of Rova, has been instrumental in producing local projects and advancing an ongoing cultural exchange between local Bay Area artists and the international scene through its Rovaté concert series. These events, made possible by funding to Rova:Arts, have engaged Bay Area musicians and composers—as well as musicians from around the world. Rova:Arts projects are often reproduced in other parts of the world, thereby bringing the work to a broader audience. Also, many Rova:Arts events have been recorded, resulting in releases which have been enthusiastically celebrated.
Click here to find out more and to Join Rova:Arts. Thanks for being part of the art.
:: WATCH FOR MORE ROVA NEWS IN MARCH ::
RovaMySpace
RovaFacebook
CDBaby
---
[TOP]