:: ROVA NEWS: FEB – MAR 2012 ::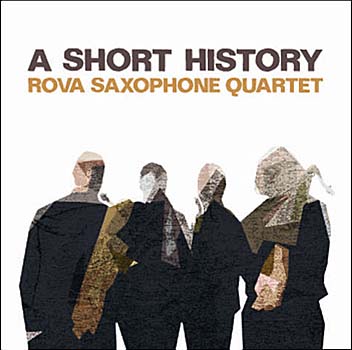 Extrapolation of the Inevitable
In advance of Rova's upcoming European tour, the quartet will play two Bay Area shows in preparation. Given the economic climate, we feel especially excited to have such a long and interesting tour in 2012. We have a lot of new material by band members; we will reprise some older compositions—including excerpts from Alvin Curran's 1989 composition for Rova, Electric Rags II, and Glenn Spearman's Extrapolation of the Inevitable—and will premiere Steve Adams' arrangement of Sam Rivers' elegant ballad, Beatrice. We were saddened to learn of Mr. Rivers passing in late December, and Steve's piece pays homage to a master horn player, composer and bandleader whose enormous contribution to the creative music scene was an inspiration to the four of us.
In February, the Berlin-based recording company Jazzwerkstatt will release a new, quartet-only CD of original pieces. Recorded in February, 2003 and August, 2011, the disc includes the long-awaited release of Larry Ochs' composition Certain Space, along with recent works by Steve Adams and Jon Raskin.
Rova:Zorn, a limited edition quintet LP documenting Rova's historic Yoshi's SF gig with John Zorn in August of 2010, is nearly gone. The recording was voted one of the top 10 vinyl releases of 2011 by the audophile magazine, Absolute Sound—and not only for the impeccable sonics, but for the performance. Check out what they had to say: http://media.avguide.com/ (page 96). Don't miss out on this masterfully recorded blowfest; once the few records that are left are gone, the LP will only be legend. See details here: http://www.rova.org/projects/ .
Rova's in the planning stages for Rovaté 2012, our annual Bay Area special event, coming in late spring. Stay tuned for details. Later in the year we'll head to the northwest for a short tour, and will also take Orkestrova to the 2012 Guelph Jazz Festival (near Toronto) to remount the exhilerating Electric Ascension .
Read more below on Rova band members' other local gigs and activities, check out Steve Adams' Favorite Street selections, and see how you can support Rova:Arts to keep Rova's brand of inventive music-making alive in the Bay Area and beyond. Speaking of which, the Celestial Septet's concert a year ago in New York City was voted amongst the top jazz events of 2011 by The New York City Jazz Record
Local Shows
Friday Night January 27 @ 8:00 pm
Rova Plays Berkeley
The Berkeley Hillside Club
2286 Cedar Street Info: (510) 845-1350
https://sites.google.com/
Designed by architect Bernard Maybeck and built in 1906, the Berkeley Hillside Club offers a marvelous listening environment, especially well-suited to Rova's compositions that explore the acoustic properties of resonant spaces. The concert will provide the audience with an enhanced listening experience, in part due to different instrumental setups for each piece, and Rova's movement in the room.
Monday Night February 6th @ 8:30 pm
Rova at the Monday Makeout
The Makeout Room
3225 22nd Street at Mission
San Francisco
No Cover
The Monday night Makeout Room improv series is the best deal in town: a no-cover charge evening featuring three groups working the edges of creative music. The vibe is just right for sharing music and drinks with friends in the center of SF's Mission District. Of course, generous contributions offered to the passed hat are much appreciated by the hard-working practitioners of the craft. On February 6 th the lineup will be:
KNUDSEN-ARKIN-COLEMAN TRIO (8:30)
Kasey Knudsen, saxophone / Michael Coleman, keyboards / Jon Arkin, drums

ROVA (9:30)
Steve Adams, alto sax / Jon Raskin, baritone sax / Bruce Ackley, soprano sax / Larry Ochs, tenor sax
JORDAN GLENN GROUP (10:30)
Rent Romus, reeds / Karl Evangelista, guitar / Michael Coleman, keyboards / Jason Hoopes, bass / Jordan Glenn, drums
---
European Tour – February and March 2012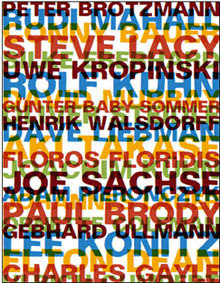 Touring provides Rova an opportunity to get new work together and makes our repertoire pieces really sing. Playing nightly allows the band to take greater risks collectively, and we get to refine our individual contributions to the quartet sound. This early 2012 tour will take us to 11 cities in six countries. We'll be in Paris, Berlin and Vienna for the first time in many years—each city the site of numerous successful Rova concerts since our first European tour in June, 1979. The 3 days of workshops and concerts in Bern will put the band back into teaching mode—something that enhances our approach to the work, and allows us to share Rova strategies with developing improvisers. Larry and our European friends did a great job putting it all together in a challenging booking climate.
---
Feb 18 – Wels, Austria
Minorite Monastery
Minoritenplatz,
A-4600 Wels
http://www.oberoesterreich.at/
Feb 19 – Vienna, Austria
Porgy und Bess
(Special 4 pm matinee)
Riemergasse 11
A 1010 Vienna
www. porgy.at
Feb 21, 22, 23 – Bern, Switzerland (workshops and concerts with Rova and student ensemble)
DZ DAMPFZENTRALE
Leitung / Musik
Marzilistrasse 47, CH-3005 Bern
Tel: +41 31 310 05 40
http://www.dampfzentrale.ch
Feb 24 – Jena, Germany
Saal zur Rosen
Johannisstrasse 13
07743 Jena
Feb 25 – Berlin
Produced by Jazzwerkstatt Berlin
Institut Francais
Kurfürstendamm 211
10719 Berlin
http://www.jazzwerkstatt.eu
Feb 26 - Bayreuth, Germany
Jazzforum Bayreuth e.V.
Wiesenstraße 7
95444 Bayreuth
http://www.jazz-bayreuth.de/
Feb 27 – Cottbus, Germany
Gladhouse
Straße der Jugend 16
03046 Cottbus
http://www.gladhouse.de/
Feb 28: Metz, France
Les Trinitaires
12, rue de Trinitaires
57000 METZ
http://www.lestrinitaires.com/
March 1 – Paris
Alterminimalismes 5
Collège des Bernardins
18 - 24 rue de Poissy
75005 Paris
http://www.collegedesbernardins.fr/
March 2: Bruges, Belgium
De Werf
Werfstraat 108
8000 Bruges
www.dewerf.be
March 3: Torino, Italy
Associazione Culturale Centro Jazz Torino
+39-011 884 477
centrojazz@centrojazztorino.it
---
New CD: A Short History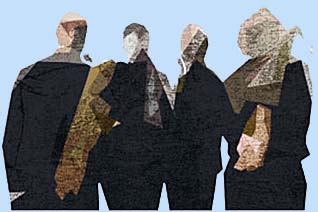 A Short History defines 3 key regions of Rova's musical domain. With The Blocks, Steve Adams continues his fascination with the interplay of chiseled, harmonically dense rhythmic figuration, providing the quartet with a wealth of material to blow thickets of sound and build on the composition's DNA. To the Right of the Blue Wallis Jon Raskin's conceptual vehicle for open-field improvisation, which relies heavily on Rova's creative application of its evolving vocabulary, and the layering of compositional elements with the quartet's proprietary memes. Larry Ochs' Certain Space flows from the composer's propensity for epic narratives. The piece unfolds into a succession of three settings, each dedicated to, and inspired by, the infuential artists Giancinto Scelsi, Cecil Taylor and Morton Feldman.
Exquisitely recorded, and handsomely packaged, this latest release is a milestone in Rova's recorded archive—further evidence that the quartet's 4 th decade has been it most artistically rewarding. Look for the disc online and in local music shops in March.
---
Rova Members' Other Shows
Saturday Night, January 28
Dan Plonsey's New Monstrosities of Jazz
Dan Plonsey – tenor sax
Steve Adams – soprano and alto sax, flute
Scott Looney – piano
Steve Horowitz – bass
Jim Bove – drums
New Monstrosities of Jazz will perform as part of the CalArts Family Showcase Concert 6-9 p.m. There is also a performance of John Cage's Musicircus with an all-star cast from 1:30-5:30 and both events are free and kid-friendly.
Disney Family Museum
104 Montgomery Street
The Presidio of San Francisco
http://www.calartsf.net/
Wednesday Night, February 1
Larry Ochs with Andrea Centazzo, Gino Robair
Tom's Place
3111 Deakin Street
Berkeley
http://4-33.com/tuesday/index.html
Larry Ochs' Kihnoua Tour
March 17: Kihnoua (Ochs, Scott Amendola, Dohee Lee) @ Trinity Church, Berkeley
March 23: Kihnoua (tour including Trevor Dunn) @ Firehouse 12, New Haven, CT
March 25: Kihnoua @ The Windup Space, Baltimore, MD
March 26: Kihnoua @ Roulette, Brooklyn
March 28: Kihnoua in St Louis, MO, venue TBA
March 29: Kihnoua @ Krannert Art Museum, Champaign, IL
March 30: Kihnoua @ Detroit Institute of the Arts Detroit, MI
Monday Night, March 19
Hanes/Adams Duo
John Hanes and Steve Adams – electronics
Nebraska Mondays at the Luna Café
1414 16 th Street
Sacramento
(916) 441-3931

http://www.nebraskamondays.blogspot.com/
Tuesday Night, April 3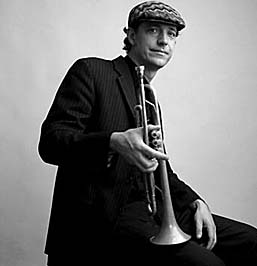 Larry Ochs, Darren Johnston + Don Robinson
The Makeout Room
3225 22nd Street at Mission
San Francisco
No Cover
http://www.makeoutroom.com/events/
Ochs in Europe
April 15: Ochs + Miya Masaoka @ 19 rue Paul Fort, Paris, France
April 18: East West Ensemble (Ochs, Masaoka, Petit, Fengxia, Kassap) @ Le Vauban, Brest, France
April 19: East West Ensemble in Dijon, France
April 20: East West Ensemble @ L'AJMI, Avignon
April 21: East West Ensemble @ Musée du quai Branly, Paris
http://www.quaibranly.fr
---
Favorite Street – Steve Adams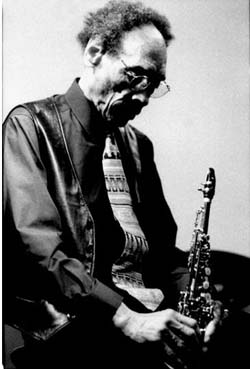 The first thought that occurred to me for this month was to write something about Sam Rivers to commemorate his passing. We had the chance to make music with him twice, once when he sat in with us in Seattle, and again when we presented his big band music in S. F. in 2000. He was such a joy to be with on both occasions, and the music was truly memorable. But before I got writing, I read Patrick Jarenwattananon's piece on NPR's A Blog Supreme, and he did a much better job than I could of illuminating the importance of Sam Rivers to this music. It's well worth the time to read, at http://www.npr.org/blogs/
The best book I've read lately is Errol Morris' Believing is Seeing (Observations on the Mysteries of Photography). He goes to amazing, obsessive lengths to try to find the factual truth behind a series of photographic images, and then seeking to understand what the facts may or may not have to do with the meaning we ascribe to them. It's brilliant, vastly entertaining and quite thought-provoking.
The most striking recording I've heard lately is the Miles Davis box set, Live in Europe 1967 – The Bootleg Series Vol. 1. It's great hearing more of one of the top small ensembles in jazz history, as all of them are in top form, but it's particularly wonderful to hear more of Tony Williams from this era. For me, jazz drumming doesn't get any better.
The most memorable concert I heard last year was the solo set played by Craig Taborn at the Edgefest in Ann Arbor, MI. He is operating at a level that few players get to, where his considerable virtuosity is completely directed to the needs of the music, and he's improvising pieces that have the arc and detail of the best compositions. It was an enthralling hour of music I felt lucky to be able to hear. He's found this space where he's operating in a way that doesn't begin from genres, so that it just feels like pure music. I haven't heard his new solo CD Avenging Angel on ECM, but if it's anything like the live version it's well worth seeking out.
---
RadiOM - Improv:21 Archives
Want to sample some of the Improv:21 informances?
We will be uploading one show every two months to RadiOM (the archive website of Other Minds) until the entire series is online. There is a lot of stimulating information in each show. Below are two new shows just made available on the Other Minds website.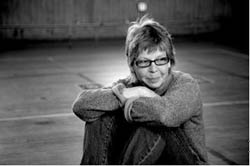 Ellen Fullman: Sympathetic Resonances
Duration : 96 min
Derk Richardson interviews composer and inventor of the Long String Instrument (LSI), Ellen Fullman, at the Red Poppy Art House, in San Francisco, on February 18, 2009. Fullman describes her evolution from a visual artist to musical instrument builder, improviser, composer, and collaborator with various other avant-garde ensembles. Fullman states that her journey of musical discovery began with her impatience at learning traditional instruments, saying that as soon as she got good at them she became bored with their sound. This led her to designing her own instruments, one of the first of which was a skirt made from sheet metal with amplified guitar strings attached to the front and back of her shoes, and which produced sound as she walked. Fullman then went on to experiment with various metal contraptions, eventually culminating with the Long String Instrument, which consisted of a series of strings often 30 or more feet long.
Vinny Golia: The Large Ensemble Experience
Duration : 94 min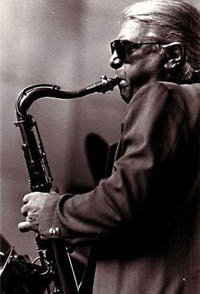 Derk Richardson interviews composer, improviser, and multi-wind instrumentalist Vinny Golia, recorded at the Red Poppy Art House, in San Francisco on March 18 2009. Originally a visual artist, Golia has brought his skills at pictorial composition to his ensemble pieces. A self taught musician, Golia considers his role as an outsider has enabled him to work with radical avant-garde musicians, members of the primarily African American free-jazz school, as well as the traditional jazz and chamber orchestra communities, without the barriers to innovation that may derive from being classically trained.
Vinny Golia
Ellen Fullman
Scott Amendola
Mark Dresser
Roscoe Mitchell
Chris Brown and Tim Perkis
Zeena Parkins
Bob Ostertag
Wadada Leo Smith
Lawrence "Butch" Morris
Rova
John Zorn
Cheryl Leonard
Nels Cline
Fred Frith
Carla Kihlstedt
Gino Robair
Miya Masaoka
Ned Rothenberg
Oliver Lake
Ben Goldberg
To get news from Other Minds click here.
[TOP]
---
Join the Rova:Arts Community
Become a Fan on Facebook!
Already a fan? Encourage your Facebook friends to become Rova:Arts fans. When we hit 1,000 Facebook fans, we'll give every fan access to a video of the 40-minute Rova + San Francisco Taiko Dojo collaboration from the 1989 Leverkeusen Jazz Festival (in Germany)! This is the only video recording of the extended piece Dance of the Maroons, composed by Jon Raskin and Rova for this special ensemble in 1988. Long thought to be lost, this uncut footage is something special; it will not be shown until we reach 1000 fans—and then will only be available online for two weeks before being taken down. The only notice of the video's availability will be posted on Facebook.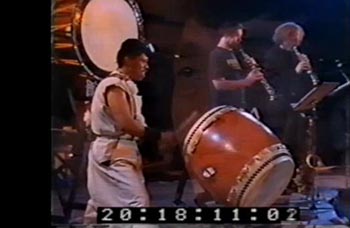 Stay Tuned
You can stay in touch with all Rova:Arts activities through our website, the Rova newsletter, and our FaceBook and MySpace pages. See links at the bottom of the page. Also, check out Rova on YouTube! Subscribe to our channel and be notified when there are new Rova videos for you to watch. Go to http://www.youtube.com/user/ROVAARTSSF and click the subscribe button.
Thanks to Rova Friends!
We want to express our deepest gratitude to all the generous private and public donors who contribute to Rova:Arts. Your support has been essential to the successful presentation and documentation of our projects over the years. As Rova enters our 35 th season of adventurous improvised music making, we hope those of you who do contribute to the arts annually will consider making a donation to Rova:Arts.

About Rova:Arts
Rova:Arts, formed in 1986 to support the activities of Rova, has been instrumental in producing local projects and advancing an ongoing cultural exchange between local Bay Area artists and the international scene through its Rovaté concert series. These events, made possible by funding to Rova:Arts, have engaged Bay Area musicians and composers—as well as musicians from around the world. Rova:Arts projects are often reproduced in other parts of the world, thereby bringing the work to a broader audience. Also, many Rova:Arts events have been recorded, resulting in releases which have been enthusiastically celebrated.

Click here to find out more and to Join Rova:Arts. If you are interested in getting involved in a more hands-on-way, feel free to contact us: www.rova.org/contact.html. Thanks for being part of the art.
:: WATCH FOR MORE ROVA NEWS IN April 2012 ::
Be sure to visit us online:
Rova.org
RovaMySpace
RovaFacebook
CDBaby
---
[TOP]