:: ROVA NEWS December 2010 - January 2011 ::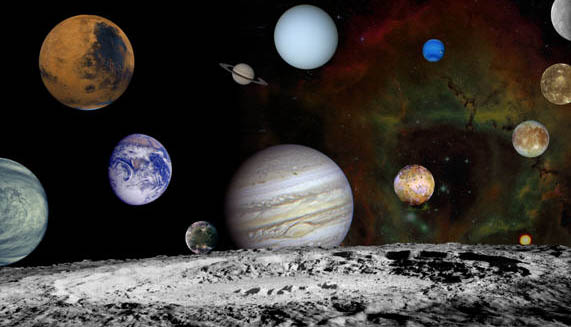 33 Years and Counting...
Rounding the year, we mark the 33 rd anniversary of preliminary Rova rehearsals. Initially formed to play the 3 rd Annual Free Music Festival in November of 1977, the quartet began work on pieces by Raskin and Ochs that fall. The festival was postponed till February 4, 1978, making the Mills College performance Rova's first. Watch for upcoming plans for a 33 1/3 anniversary celebration in June 2011.
During 2010 the band participated in a variety of collaborative projects, including the performance and recording of Carla Kihlstedt's Pandæmonium; an exciting concert with visiting Mexican musicians of the Estamos Ensemble; a performance and recording of Kyle Bruckmann's On Procedural Grounds with his band Wrack; and unforgettable blow-fests with John Zorn, first in NYC, then in SF. We're looking forward to more collaborative work in 2011 with East Coast concerts in February for the Celestial Septet (Rova + Nels Cline Singers), and a sextet performance with two improvising turntable artists in June.
Planetary, the first Rova quartet recording in three years, will be released on February 15, 2011, featuring four chamber pieces by Steve Adams and two traditional Rova blow-downs by Larry Ochs. The disc will be released on SoLyd Records, a label based in Moscow that focuses mostly on Russian artists, but was intrigued by Rova's performance history in the USSR. More details are forthcoming in the February newsletter and on Facebook.
Make an End-of-the-year Contribution to Rova:Arts
Now is a great opportunity to support upcoming Rova:Arts events to make 2011 as artistically successful as the past 12 months. Look below for more on what we've got planned and for ways that you can help make it all happen.
Stay Tuned
You can stay in touch with all Rova:Arts activities through our website, the Rova newsletter, and our FaceBook and MySpace pages. See links at the bottom of the page. Also, check out Rova on YouTube! Subscribe to our channel and be notified when there are new Rova videos for you to watch. Go to http://www.youtube.com/ and click the subscribe button.
---
Upcoming Rova & Other Local Shows
Wednesday, January 22 (2011!), 8:00 PM
Rova & Music for the Keen Ear
Jon Raskin's quartet with visiting percussionist, Vladimir Tarasov, along with a rare Rova quartet-only Bay Area appearance

CNMAT
1750 Arch Street
Berkeley
http://cnmat.berkeley.edu/
Music for the Keen Ear:
Matthew Goodheart, piano; Vladimir Tarasov, percussion; David Wessel,
Electronics; Jon Raskin, saxophones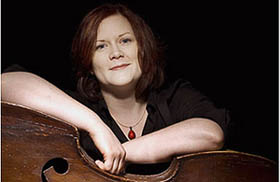 Friday, December 3, 8:00 PM
Mission Eye & Ear
Winter 2010: I SPY
The Red Poppy Art House
2698 Folsom Street @23rd Street
San Francisco

415.826.2402

http://www.redpoppyarthouse.org/
The Mission Eye & Ear series, organized by bassist and curator Lisa Mezzacappa, continues at the Red Poppy on December 3, bringing together writers, musicians, composers and media artists for a program of new work and novel collaborations.

For this winter edition of the series, artists respond to the theme "I SPY" - surveillance, espionage, eavesdropping, diary-snooping, private eyes, and other subversive activities, from the sinister to the benign.
LISA MEZZACAPPA + BRUCE ACKLEY + DAVE MIHALY Trio
Readings by BETH LISICK
Compositions by AARON NOVIK
Drawings by DEBORAH ASCHHEIM
Wednesday, December 8, 8:00 PM
Lines of Inquiry - Compositions by Jon Raskin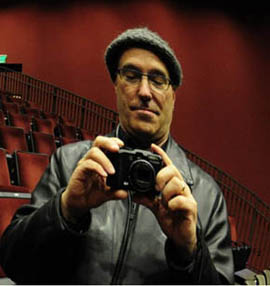 An evening featuring the compositions of Jon Raskin performed in groupings ranging from solo to large ensemble.

Meridian Gallery
535 Powell Street
San Francisco
(415) 398-7229
http://www.meridiangallery.org/

African Tulip - Bruce Ackley, tenor sax; Kjell Nordeson, percussion
Flower Power - Steve Adams, saxophones; Gino Robair, electronics
Line Inquiry - Tony Dryer, bass/electronics
Fish Story - Ava Mendoza, electric guitar; Gino Robair, electric guitar; Roham Shaikhani - voice
Sax Cloud (for Strings) - Agnes Szelag, Bob Marsh, Emily Packard, Jonathan Segel, Sarah Zaharako, Tara Flandreau, Kanoko Nishi, Tony Dryer
Gingko - Tim Perkis, electronics
Post Cards (Series Two) - large ensemble

These recent compositions explore the interactions of visual language, poetry, and spatial improvisation with artists who have developed their own musical vocabulary. Each is challenged to find a framework and set of concerns to create unique musical situations to inspire the performers and delight the listener.

Sunday, January 2, 8:00 PM

Adm. Ted Brinkley's Horn Blower Cruise

Check out the brilliant composer and pianist Graham Connah's ginormous ensemble, featuring an all-star cast too numerous and unpredictable to mention (and including Rova's Steve Adams!)

The Jazz School
2087 Addison
Berkeley
510-845-5373
http://www.jazzschool.com/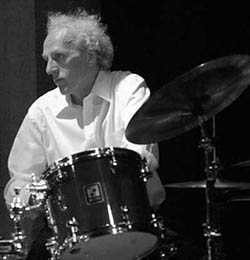 Sunday, January 9, 7:30 PM
Goodheart / Powell / Ackley / Tarasov
SIMM Concert Series
Musicians Union Hall
116 9th Street @Mission
San Francisco
http://www.bayimproviser.com/
In a rare Bay Area appearance, veteran Lithuanian percussionist joins Goodheart, Powell and Ackley for an evening of improvisations. Their trio has had two highly successful concerts this year, and the addition of Tarasov will make the interplay even more exciting.
NOTE THE 7:30 pm START TIME!
Matthew Goodheart, piano; Garth Powell & Vladimir Tarasov, percussion; Bruce Ackley, saxophones
[TOP]
---
Celestial Septet on Tour in February
Rova's informal mash up with the Nels Cline Singers in Berkeley a couple of years ago was a natural outgrowth of the quartet's long association with the Singers, as individuals and as a band. Since then the 7-piece organization has found its identity as an ensemble, the result of several concerts and a very successful recording project. This series of gigs will be our first outing since recording our Celestial Septet CD on New World in 2009.
The Nels Cline Singers are: Nels Cline, guitar; Scott Amendola, drums; and Trevor Dunn on bass (replacing Devin Hoff in the Singers last summer).
2/22 – Philadelphia: The International House (produced by Ars Nova)
http://ihousephilly.org/events
2/24 – Amherst, MA:
Bowker Auditorium (in the 2011 Magic Triangle Series)
2/25 – Boston: ICA
(Institute of Contemporary Art)
2/26 – New York: Le Poisson Rouge (part of UNDEAD JAZZ: presented by Search & Restore and BoomCollective)
http://lepoissonrouge.com/
A note about Search & Restore:
Times are tough right now in the arts world. Bottom lines are being raised higher and higher, and many music venues of all sizes are either cutting back on the number of live concerts, length of seasons, fees, or all of the above. Search & Restore is a fan-based non-profit in NY dedicated to upgrading the music scene, especially "jazz" in all its many contemporary colors. Although it is primarily focused on New York, every musician in the states and Europe eventually passes through there, so it has a chance to help everyone, and could be a model for similar organizations that are needed everywhere. (They will be promoting the Celestial Septet concert when we pass through New York in February.) Search and Restore is currently fund-raising. In this season of giving, if you care to consider supporting their efforts, go to http://HelpJazz.com.
For the story on the organization: http://www.searchandrestore.com/
[TOP]
---
Favorite Street – Larry Ochs
Here are some highlights of the past six months or so; things I came across in my voracious film watching and re-watching, as well as a few book and CD mentions. And yes, many of these would be nice to own or give to others.
The Circus Book, 1870 – 1920: If you have ever had any kind of romance with the circus, or if you love photography, this is one of the great books. I know no one who hasn't been blown away by it on first viewing. It's also eventually going to be a collector's item. The book is so large in size that you can only read it on a table. Kind of the anti-iPad book. But that size makes the many page-size photos included absolutely fantastic. And as the dates in the title imply, this is a photo history of the heyday of the circus, which in the late 19 th and early 20 th century was the big thing in entertainment. Towns often would close down on the day the circus arrived. The historical texts in the book – in English, French and German - are all worth reading. And the big news for those of you who might have seen this when it first came out... the price is now, for some reason, 20% of the original price. The only reason I can think that they'd be dong that is literally to make room for the next BIG book in that series, that being on Magic. If I had the dough I would have jumped at that by now too. You know where you can find this for the cheapest price, but supporting the publisher directly, go to: http://www.taschen.com/
Bob Ostertag's Creative Life - For those of you who don't know his work, Bob has been performing in improvised music since the 1970's, and he has resided in the Bay Area for a long time now, and currently professes at UC Davis. This book is a rare improviser's autobiography, but Bob's life, a rare mix of political and cultural activism, combined with a critical awareness of his own place in these turbulent times, makes for a really interesting and provocative read. I definitely did not agree with all his opinions or stances, but I couldn't put the book down. And if you're looking for an example of "how it can be" for the performing artist on the road, or negotiating a personal life stance in the midst of a very public life, or the effect of political activism on the arts and vice versa, you can't go wrong with this book. http://www. bobostertag.com
Across the Universe: There's a band called The Beatles getting a lot of attention on iTunes this month. Pretty good band. But this movie by Julie Taymor, which came out in 2007 is also very special. I saw it 2 times – 2 times more this summer, playing it first for kids between 7 and 11, and then playing it for friends who were there in the sixties, but like most people had never heard about the film. One of the old-timers said it best: this "musical" actually creates an ambience that is just as it was back then. And it's true, to the extent that the movie conveys, behind all the (great) choreography and very personal arrangements of a most public music, that constant sense of anxiety and uncertainty that seemed to pervade the universe in that decade. It's also true that the film's musical performances turned on the little kids to the Beatles and got one jaded listener (me) to appreciate just how good the original composers really were at their craft. I've written about this film before, but after this summer's viewings I now would say: one of the best musicals ever made. Also, because it was made by Julie Taymor, there also are moments of cinematic brilliance throughout. And for fans of improvisation, do not miss the extra on disc 2 containing Eddie Izzard's three out-takes of "Being for the Benefit of Mr. Kite." http://www.imdb.com/
Winter's Bone: Not exactly a holiday movie, but the best new movie I saw this year in a theater. (Admittedly I didn't see too many.) Acting is perfect throughout; great story. Some beautiful cinematography. It rings true, and you can't ask more than that. Now out on DVD, and it should hold up well off the big screen. http://www.imdb.com/
High and Low: Akira Kurosawa classic "double film" that played at the Pacific Film Archive retrospective of this director in the fall. The new print that also is on DVD now looks beautiful in black. Toshiro Mifune and Tatsuya Nakadai in one film! How can you kiss. I say double film; here's the plot: A n executive mortgages all he owns to stage a coup and gain control of the National Shoe Company, with the intent of keeping the company out of the hands of incompetent and greedy executives. He needs the same money, though, to pay the ransom that will possibly save a child's life. His resolution of that dilemma -- the certain loss of the company vs. the probable loss of the child -- makes for one distinct drama, and then the ensuing elaborate police procedural searching for the kidnapper makes for a second.http://www.criterion.com/
The Eclipse: Ciarán Hinds who we see most often in British Victorian dramas stars in this stunning "small film." It contains within it a ghost story, but the fact that the film's advertising is focused on that is silly. This is a contemporary character study, and worked really well when I saw it on the small screen. I just looked at the trailer; again: misleading. Just rent it. http://www.imdb.com/
A History of Violence – Recently I watched this brilliant film with the commentary on. David Cronenberg imparts all kinds of information and insight into his process and thinking. I rarely last more than ten or fifteen minutes with "the commentary" on, but this one is as good as our best Improv21 informances. A lot of inspiration from a great director, talking about one of his five best films.
Amoeba Music: So when was the last time you walked into a CD store? I know: it's way easier to click Amazon, go to the CD you just read about or heard 30 seconds of on the radio or pod-cast, click on the order button, and wait for it to show up at your door. But dig: when you go to a store like Amoeba (now celebrating their 20 th anniversary), there are all kinds of items you never would have seen or considered otherwise, and if we don't support the remaining stores in existence, they will all soon be gone. It's not dissimilar to the threatened end of libraries in America. And while I think Kindle is swell, I can't imagine trusting Amazon or the internet in general to be my grand kids only portal to cultural and political and scientific information. So next time you want "some music" go refresh your memory about what it's like to be in a great record store, and while I'm at it, visit your own local bookstore or record store, if you're lucky enough to still have one. If you live in the Bay Area or Los Angeles, just go there and have fun for a couple of hours. Maybe even buy something. You can also check them out online: http://www.amoeba.com/
Conference of the Birds: Speaking of pod-casts, this is my new fave = a 2 hour trip through the mind and musical sensibilities of Stephen Cope. Now, I only know about it because a good friend wrote to say that she'd heard me on one of his sessions, playing with violinist India Cooke. And Cope has also played a track from the Celestial Septet once. But what's wonderful about it is not that he plays music I'm involved with, but rather that he plays all kinds of ethnic (or world music) that I have never ever heard. His programming is terrific; he thinks hard about segues, so on one show you'll have ritual funeral music segued into Webern and then into Art Ensemble of Chicago (well, I made that up, but you get the idea.) Years ago a broadcaster for Santa Cruz radio KUSP, Cope is now teaching at Cornell University, and this show is his weekly labor of love that you can download automatically and enjoy. In fact as I'm writing this I am listening to the most recent podcast: November 23 = " Anthony Braxton's "Composition No. 173" in its entirety; Jimi Hendrix w. Arthur Lee & Love (!!!) ; Algerian music from Slimane Azem, Akli Yahyaten, Rachid Taha, & Khaled; flamenco from El Lebrijano & Levantito; new Salif Keita; Art Ensemble of Chicago ca. 1985; much more..." Or last week: "Ragas from C. R. Vyas & Aruna Sayeram (Sairem); Susie Ibarra & Eri Yamamoto in trio settings; Isang Yun's "Sonata for Oboe, Harp, and Viola" (1979); Seckou Keita & group; vintage Salif Keita & Orchestre Baobab; Jah Wobble w. Evan Parker et al.; much more." Free music baby! (but donations are accepted) http://conferenceofthebirds.mypodcast.com/
Rova and Nels Cline Singers: The Celestial Septet = a personal recording high-note for 2010. We're very much looking forward to our 2011 live performances as well. http://www.newworldrecords.org/
And speaking of Nels, an example of how to keep the CD alive, and not completely capitulate to pure digital downloads: Nels Cline's Dirty Baby (Cryptogramophone)is really a collaboration between Nels Cline, artist Edward Ruscha from Los Angeles, and writer/producer David Breskin. The package you buy contains a booklet with small reproductions of all the artwork that inspired the music. There are two long works on 2 separate CDs. I love "side A" and am less enthusiastic (so far) about Side B, and that goes for both the music and the art, although I have a feeling that seeing the art on an overhead screen as the music is presented live would be a more convincing experience. Side A and the art that goes with it are more than worth the purchase however. A large cast of Los Angeles improvisers plus the Singers band make up the large ensembles on the 2 CDs. http://www.nelscline.com/
Finally, a few CDs with saxophonists that I have recently enjoyed and recommend:
Weightless – A Brush with Dignity (Clean Feed) John Butcher – tenor/soprano; Alberto Braida – piano; John Edwards – bass; Fabrizio Spera – drums (free improvisation)
Scott Looney – Urban Rumination (Meta) Oliver Lake – alto; Paul Smoker – trumpet; Scott Looney – piano; Lisle Ellis – bass (free improvisation)
Jason Robinson – The Two Face of Janus (Cuneiform) Robinson – tenor, soprano, flute and all compositions, many of which are really interesting (on my first and only listen so far); Marty Ehrlich – alto sax, bass clarinet; Rudresh Mahanthappa – alto sax; Liberty Ellman – guitar; Drew Gress – bass; George Schuller – drums
[TOP]
RadiOM - Improv:21 Archives
Want to sample some of the Improv:21 informances?
We will be uploading one show every two months to RadiOM (the archive website of Other Minds) until the entire series is online. There is a lot of stimulating information in each show.
Here's what's available at the moment. The Mark Dresser and Scott Amendola events have just been added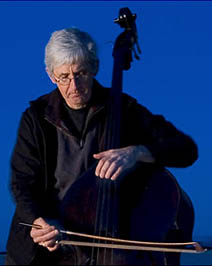 Mark Dresser: Intervals, Overtones, & Extended Techniques (2008)
This performance and lecture by composer and bassist Mark Dresser was recorded on April 15, 2008, at the Marsh, in San Francisco. After a brief introduction by Derk Richardson, Dresser takes the stage and performs a lengthy improvisation, before launching into what is no less than a master class on extended playing techniques, intervals, harmonics, and the creative uses of amplification. Taken in its entirety this program serves as a telling testimony to the power of systematically analyzing the capabilities of an instrument, and the power and beauty that can be derived from a wedding of free improvisation with a thorough understanding of music theory.
Scott Amendola: Performance and Interview (2008)
Recorded on May 21, 2008, percussionist and composer Scott Amendola is interviewed by Derk Richardson at the Marsh, in San Francisco. The event begins with Amendola improvising on his normal drum kit, augmented by an assortment of samplers, digital loops, carefully placed microphones, and various other electronic devices. Scott then settles in for a fascinating discussion of his early influences, and his gradual evolution, through collaborations with a variety of talented musicians and composers which have expanded his definition of what music is. With Amendola the key has always been a fascination with sound, and in never closing ones mind to the full range of possibilities.
Scott Amendola
Mark Dresser
Roscoe Mitchell
Chris Brown and Tim Perkis
Zeena Parkins
Bob Ostertag
Wadada Leo Smith
Lawrence "Butch" Morris
Rova
John Zorn
Cheryl Leonard
Nels Cline
Fred Frith
Carla Kihlstedt
Gino Robair
Miya Masaoka
Ned Rothenberg
Oliver Lake
Ben Goldberg
To get news from Other Minds click here.
---
Join the Rova:Arts Community
Become a Fan on Facebook!
Already a fan? Encourage your Facebook friends to become Rova:Arts fans. When we hit 1,000 Facebook fans, we'll give every fan access to a video of the 40-minute Rova + San Francisco Taiko Dojo collaboration from the 1989 Leverkeusen Jazz Festival (in Germany)! This is the only video recording of the extended piece Dance of the Maroons, composed by Jon Raskin and Rova for this special ensemble in 1988. Long thought to be lost, this uncut footage is something special; it will not be shown until we reach 1000 fans—and then will only be available online for two weeks before being taken down. The only notice of the video's availability will be posted on Facebook.
http://www.facebook.com/pages/RovaArts/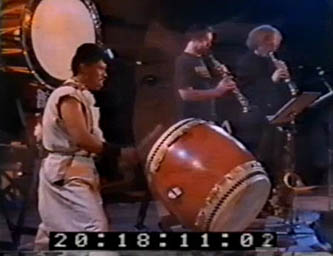 Contribute to Rova:Arts
We want to express our deepest gratitude to all the generous private and public donors who contribute to Rova:Arts. Your support has been essential to the successful presentation and documentation of our projects over the year. Now that we're at the end of 2010, we hope those of you who do contribute to the arts annually will consider Rova:Arts as we get ready to dive into 2011.
Here's what your contribution will help us with next year :
Successful dissemination of a new Quartet recording called Planetary, being released in February.
Preparation and live performance of 33 1/3 at Rovaté 2011 on Saturday, June 4. Produced by SF Jazz in association with Rova:Arts, this is the exact date of Rova's 33 and 1/3rd anniversary of our first concert in 1978. Not coincidentally the concert will feature Rova plus 2 great turntablists: DJ Olive and DJ P-Love from New York.
In conjunction with #2 above, we will release 300 copies of a limited-edition LP (no digital!); the only available recording of the heralded 2010 concert at Yoshi's by John Zorn and Rova as a quintet.
A special one-time performance at Berkeley Art Museum on April 1 in L@TE: Friday Nights @ BAM, curated by Sarah Cahill.
Website redesign and higher profile work on the internet in an effort to bring more listeners to the music of the 21st century that involves improvisation.
And more...
About Rova:Arts
Rova:Arts, formed in 1986 to support the activities of Rova, has been instrumental in producing local projects and advancing an ongoing cultural exchange between local Bay Area artists and the international scene through its Rovaté concert series. These events, made possible by funding to Rova:Arts, have engaged Bay Area musicians and composers—as well as musicians from around the world. Rova:Arts projects are often reproduced in other parts of the world, thereby bringing the work to a broader audience. Also, many Rova:Arts events have been recorded, resulting in releases which have been enthusiastically celebrated.

Click here to find out more and to Join Rova:Arts. If you are interested in getting involved in a more hands-on-way, feel free to contact us: http://www.rova.org/contact.html. Thanks for being part of the art.
:: WATCH FOR MORE ROVA NEWS IN FEBRUARY 2011 ::
Rova.org

RovaMySpace
RovaFacebook
CDBaby
---
[TOP]