ROVA NEWS :: August - September :: 2010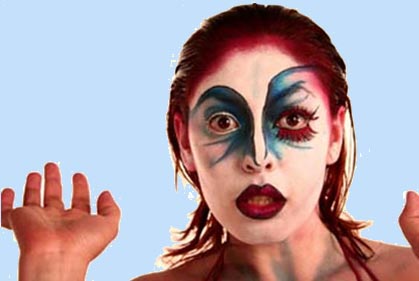 The Art of Collaboration
Collaboration has been a hallmark of Rova's work since the early days of the quartet. It's been 30 years since we rehearsed and performed with the Margaret Jenkins Dance Company, followed soon after with a week of performances with Kronos as an octet! In the interim we've added drums, electronics, strings, guitars, and more horns; assembled various sized rock-leaning bands and jazz ensembles; and commissioned nearly two dozen composers to write for us. We've perennially worked with dancers, visual artists, and writers to expand the scope of our work and excite new ideas from our brotherhood of the horn.
It's with pleasure that we anticipate 3 exciting collaborations in the next couple of months—two in August and one at the beginning of October. Read on for details on Art of the Improvisers, featuring 4 musicians visiting from Mexico; our quintet date with John Zorn; and the collision of Rova and Chicago-based band Wrack.
---
ROVA Meets Members of Estamos Ensemble
The Art of the Improvisers

In a cross-cultural evening of improvised music, Rova will perform with an extraordinary group of visiting improvisers from Mexico in a special musical collaboration based on Rova's Art of the Improvisers format. Rova and guests will perform in various small and large group combinations, to spontaneously create new works.
The visiting musicians will be in the Bay Area as part of the Estamos Ensemble , an amalgam of players organized by pianist, Thollem, from north and south of the border, performing in various venues around the City. See: thollem.com for complete details on Thollem's website.
The Art of the Improvisers concert will feature: Julián Martínez Vázquez, violin; Alexander Bruck, viola; Carmina Escobar, electronics/voice; and Emilio Tamez, percussion. The musicians hail from various parts of Mexico—including Mexico City, San Luis Potosí and Michoacán. Each brings a broad range of musical experiences, contributing to the artistic diversity that will come into play at the concert. This first-time collaboration promises to be a colorful and provocative concert experience.
The Art of the Improvisers
Saturday, August 14, 8:00 PM
The Community Music Center
544 Capp Street
(Between 20th and 21st Streets)
San Francisco

sfcmc.org
TEL: 415.647.6015
Admission: $10, seniors and students $5, FREE to CMC students
[TOP]
---
John Zorn: Bay Area Connection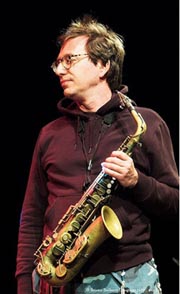 Native New Yorker John Zorn has had very deep ties with San Francisco since his first visit here in 1974. His yearly visits have deepened his connection with local musicians and venues and many of his closest collaborators still live right here in the Bay Area. On August 26 through 28, a special series showcases him performing with many of San Francisco's best musicians, offering the world premiere performance of his popular tribute to the Bay area, ALHAMBRA LOVE SONGS; his first ever duo concert with the legendary California composer, Terry Riley; his ingenious game piece COBRA; and an exciting Rova + Zorn sax quintet with the 5 long-time reed associates.

Our recent quintet set with Zorn in New York was further confirmation of the simpatico between the quartet and Mr. Z. While the Stone set was all improvised, the quintet will present both composed and improvised pieces at Yoshi's. When we worked with Braxton in the 1980's, Jon Raskin always claimed that the group sounded better as a quintet: the addition of a 5 th player (and Zorn no less!) really increases the richness and intensity of the palette.

ROVA +JOHN ZORN

Game Pieces and Improvisations


Saturday, August 28, 8:00 PM


Yoshi's San Francisco
1300 Fillmore Street at Eddy
San Francisco
TEL: 415.665.5600
For a complete listing of Zorn performances for his 3 day run at Yoshi's San Francisco: yoshis.com

[TOP]
---
ROVA + WRACK + Robair/Perkis
On Procedural Grounds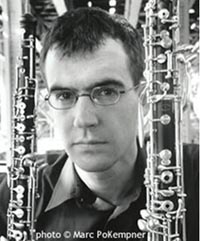 Local improvising oboist and composer Kyle Bruckmann will premiere On Procedural Grounds for Rova in collaboration with percussionist, composer and conductor, Gino Robair; computer electronics wizard, Tim Perkis; and his long-standing quintet Wrack.

Bruckmann'screative work spans a dizzying range, from a traditional Western classical foundation into genre-bending gray areas encompassing free jazz, electronic music and post-punk rock. International touring and appearances on more than 50 recordings have led to his recognition as "a modern day renaissance musician" and "a seasoned improviser with impressive extended technique and peculiar artistic flair."

His Wrack project was founded in 2002 with the explicit intent of blurring distinctions between compositional and improvisational procedures, creative and interpretative mindsets, Afro-American and Euro-American experimental traditions. It is equally a book of compositions, an unconventional chamber ensemble, and an aesthetic philosophy entangling the methodologies of contemporary jazz and classical modernism.
"I can cite a 1993 Rova performance I witnessed while an undergraduate conservatory student in Houston as a seminal experience, instrumental in launching me onto the creative path I've pursued ever since." -KB
Wrack is:
Kyle Bruckmann, oboe and English horn; Jason Stein, bass clarinet; Jen Clare Paulson, viola; Anton Hatwich, bass; and Tim Daisy, percussion
Friday October 1, 8:00 PM
ROVA + WRACK + Robair/ Perkis
Community Music Center
544 Capp Street
(Between 20 th and 21 st Streets)
San Francisco

http://www.sfcmc.org
$12, $8 students/seniors, FREE to CMC students
---
Other Upcoming Shows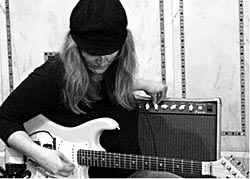 Sunday, August 22, 7:30
From Chicago:
Miller / Abbinanti / Berke / Alvarez
Plus
Ackley-Nordeson Duo
Guitarist and sound artist, Julia Miller will bring fellow Chicago musicians to the Bay Area for several performances, including this set opposite Bruce Ackley / Kjell Nordeson Duo for the SIMM series. Rova recently had the opportunity to work with Miller in Chicago in a highly successful night of improvisations with other the guitarist and other local players. This is a rare and special opportunity to hear the quartet in San Francisco.
Julia Miller, electric guitar
Frank Abbinanti, piano/accordion
Julian Berke, synthesizer
Nick Alvarez, drums
The foursome work as an ensemble and also work individually and in various combinations—each setting having a particular identity and repertoire, including both composed and improvised music. The duo groups are Ghostrunner (Berke and Alvarez) and Volo Solo (Miller and Abbinanti); trio is Gimlet Eye (Miller, Alvarez and Berke); the quartet is Hedge Fund Junkies.
juliamiller.org
Ackley and Nordeson began playing at the beginning of the summer and are finding ample room to create and explore a thorny lyricism riddled with sturdy rhythmic underpinnings.
Miller/Abbinanti/Berke/Alvarez
Ackley-Nordeson Duo
SIMM Series SF Musicians Union Hall
116 Ninth Street at Mission
San Francisco
Admission: $10 general $8 students & seniors. All ages welcome.

Friday, August 27, 7:00 PM
Matt Small's Chamber Ensemble
"Made in San Francisco: Modern Music Influenced by the Music of the Impressionist Era"

Presenting music in conjunction with the de Young Museum's exhibition:
Birth of Impressionism: Masterpieces from the Musée d'Orsay.
Matt Small – composer, bass
Steve Adams – saxophone
Rachel Condry – clarinet
Paula Dreyer - piano
Kymry Esainko – piano
Micah McClain - drums
Sarah Jo Zaharako - violin

Koret Auditorium in the de Young Museum,
Golden Gate Park 50 Hagiwara Tea Garden Drive
San Francisco
www.mattsmall.org
FREE Admission
Friday, Sept 24, 8:00 PM
Kihnoua
Plus
Eneidi / Golia / Mezzacappa / Anderson
Two sets, two exciting ensembles, a great room!
SET 1
Kihnoua:
Larry Ochs - saxophones
Dohee Lee – vocals
Scott Amendola – drums, electronics
SET 2
Marco Eneidi – alto saxophone
Vinny Golia – whatever wind instruments he feels like playing (!!!)
Lisa Mezzacappa – bass
Vijay Anderson – drums

Community Music Center
544 Capp Street (Between 20th and 21st Streets)
San Francisco
www.sfcmc.org
Admission: $10, seniors and students $5, FREE to CMC students
Saturday, September 25, 8:00 PM
The San Francisco Composers Chamber Orchestra

Steve Adams premieres Loren Jones' Banyan for chamber orchestra, percussion and soprano sax with The San Francisco Composers Chamber Orchestra
Old First Church
1751 Sacramento St at Van Ness
San Francisco
TEL: 415.474.1608
Tickets: $17

www.sfcco.org
---
Favorite Street–Bruce Ackley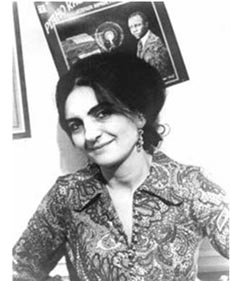 Teresa Sterne and Nonesuch Records
When Teresa Sterne was hired by Elektra Records in 1965 as a producer for their Nonesuch subsidiary, the label was largely focused on reissuing European recordings of baroque and classical music. Their programming was anything but adventurous. But, when Sterne took over, she set Nonesuch on an innovative path that would enlarge millions of listeners' awareness of traditional musics from around the world, electronic music innovations getting under way, and American and European contemporary art music of the 20th century.
Thanks to the pioneering work of Sterne and Nonesuch we now have beautifully recorded documents of Balinese and Javanese gamelan; instrumental and vocal music from many parts of Africa, South and Latin America, and the Pacific Islands; Eastern European folk music; as well as great performances of works by composers Elliott Carter, John Cage, Charles Wuorinen, Lucas Foss, George Crumb and many (at that time) under-represented European composers. During her tenure at the label, which lasted from 1965 – 1979, Sterne was the 'coordinator' for over a hundred records. Corporate scoundrels fired her when Elektra became part of media giant WEA (Warner-Elektra-Atlantic). Even though 10 Pulitzer Prize winning composers came to her defense in hopes of retaining her job (and maintain the direction of the label), the bottom line spoke clearly and definitively, and Sterne was let go. Happily, Nonesuch continued on to release many dozens of significant recordings over the next 30 years, in large part due to Sterne's visionary legacy.
I've been revisiting many of my favorite Nonesuch records from the Sterne era and am struck by how consistent they are in quality. Not only is each recorded and mastered with care, but they are thoughtfully programmed, contain marvelous performances, and are accompanied by informative liner notes. Below are some favorites that are in my current rotation. (Links to the Nonesuch Store are provided if the recording is currently available on CD or MP3—otherwise, you have to find the vinyl.)
Elliott Carter
String Quartets Nos. 1 & 2
The Composers Quartet
www.nonesuch.com
Recorded under the direction of the composer, these gorgeously rendered quartets reveal the unique and evocative language of this monumental artist. His notes comparing the two quartets, which were composed 8 years apart, provide valuable perspectives on his art.
Arnold Schoenberg
Pierrot Lunaire, Op. 21
Jan DeGaetani, voice www.nonesuch.com
DeGaetani's approach to this song cycle is direct and delivers Schoenberg's sprechstimme (spoke voice singing) with incredible passion, angst and wit. Again, the recording is perfect and the ensemble a great match for the singer.
John Cage
Concerto for Prepared Piano and Orchestra
Yuji Takahashi, piano
Buffalo Philharmonic Orchestra
Lukas Foss, conductor
Too bad this record hasn't been re-issued, since it's a great version of this groundbreaking piece. The blending of the prepared piano with the 'traditional' orchestra, in the service of Cage's economic and intensely imaginative music, is especially engaging.
Charles Ives
Sonatas for Violin & Piano
Paul Zukofsky, violin; Gilbert Kalish, piano
Nonesuch HB-73025
Zukofsy's killing on these sonatas. Especially startling is the fortissimo section of "In the Barn" of Sonata No. 2.
Iannis Xenakis
Elector-Acoustic Music
Nonesuch H-71246
Visionary landscapes from one of my favorite composers.
Morton Subotnick
Silver Apples of the Moon for Electronic Music Synthesizer
Nonesuch H-71174
Recorded in 1965, this is an early artifact of the San Francisco Tape Center, realized on a modular electronic music system designed by Donald Buchla for Subotnick and Ramon Sender.
Shakuhachi, The Japanese Flute
Kohachiro Miyate, shakuhachi
www.nonesuch.com
This and A Bell Ringing in the Empty Sky (an earlier Nonesuch release) brought me the news that flute music could be as vigorous and expressive as other wind instruments – sometimes even more so!
The Music of India
(South Indian Carnatic Music)
S. Balachandar, veena
Nonesuch H-72003
I just recently discovered this recording (a rewarding find), although I have others by Balachandar, who is an amazing instrumental virtuoso. Check out his playing.
Javanese Court Gamelan
Vol. II
Istana Mangkunegaran, Surakarta
www.nonesuch.com
Just listen.
Village Music of Bulgaria A Harvest, a Shepherd, a Bride
www.nonesuch.com
The standout singer here is Valya Balkanska... smoking!
---
RadiOM - Improv:21 Archives
Want to sample some of the Improv:21 informances?
We will be uploading one show every two months to RadiOM (the archive website of Other Minds) until the entire series is online. There is a lot of stimulating information in each show. We just added a couple more.
Here's what's available at the moment. Chris Brown/Tim Perkis and Zeena Parkins have just been added.
Chris Brown and Tim Perkis
Zeena Parkins
Bob Ostertag
Wadada Leo Smith
Lawrence "Butch" Morris
Rova
John Zorn
Cheryl Leonard
Nels Cline
Fred Frith
Carla Kihlstedt
Gino Robair
Miya Masaoka
Ned Rothenberg
Oliver Lake
Ben Goldberg
To get news from Other Minds click here .

[TOP]
---
Contribute to Rova:Arts
We want to express our deepest gratitude to all the generous private and public donors who contribute to Rova:Arts. Your support has been essential to the successful presentation and documentation of our projects over the year.
Formed in 1977, Rova's been in a state of continual artistic renewal for over 3 decades. Rova:Arts, formed in 1986 to support the activities of Rova, has been instrumental in producing local projects and advancing an ongoing cultural exchange between local Bay Area artists and the international scene through its Rovaté concert series. These events, made possible by funding to Rova:Arts, have engaged Bay Area musicians and composers—as well as musicians from around the world. Rova:Arts projects are often reproduced in other parts of the world, thereby bringing the work to a broader audience. Also, many Rova:Arts events have been recorded, resulting in releases which have been enthusiastically celebrated.
Click here to find out more and to Join Rova:Arts. Thanks for being part of the art.
:: WATCH FOR MORE ROVA NEWS IN OCTOBER ::
Rova.org

RovaMySpace
RovaFacebook
CDBaby
---
[TOP]