:: ROVA NEWS: APRIL – MAY 2012 ::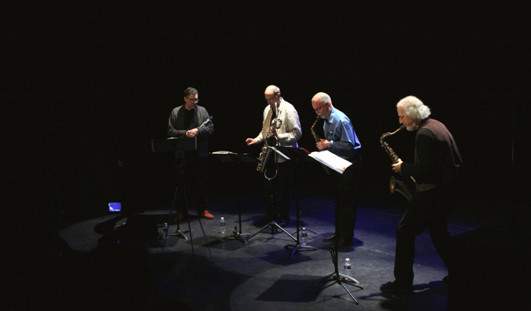 ---
Back from the Maelstrom
We've just returned from a couple weeks in the tour machine—complete with great concerts, fierce playing, tour fatigue, a couple of minor mishaps, reconnections with old friends, and seeds sewn for future trips to Europe. Rovaté 2012 is coming up in May, and we're excited to work with our celebrated guests. See complete information on the concert below. We just received the final edit of Pandæmonium from composer Carla Kihlstedt, and this unique Rova + actors "radio play" sounds great! Everyone's hoping the recording will be completed and available before too long, and that we may even be able to perform the piece again. Our newest CD, A Short History, is now available. We're excited about the release and hope you'll check it out. See details. Rovas are busy with other projects, in and out of town, and on CD. Read on!
Rovaté 2012 - The Art of the Improviser
Saturday, May 12, 8:00 pm

ODC Dance Commons
351 Shotwell Street (between 17th and 18th Sts.)
San Francisco
Tel (415) 863-6606
http://odcdance.org/events.php
Rova has invited 4 immensely original improvising musicians to join us for the upcoming installment of our perennial series, The Art of the Improviser. Electro-acoustic vocalist, Pamela Z; computer-electronics maven, Ikue Mori; electronics and sound percussionist, Gino Robair; and contrabassist, composer and bandleader, Lisa Mezzacappa will augment the quartet for an evening of small group and ensemble open improvisations.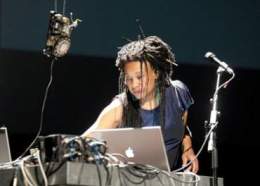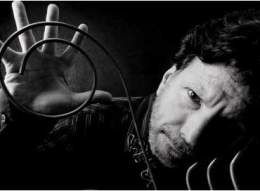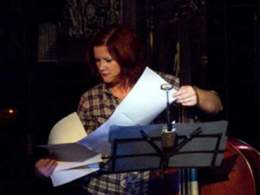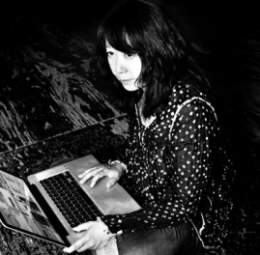 European Tour Notes
Rova's trip in late February to March was the fullest and longest tour in many years-12 concerts in 11 European cities in 19 days. Larry Ochs and friends on the continent did a fabulous job securing gigs and special projects in a challenging economic and artistic environment, and the quartet was in top form to deliver mindbending sets. In addition to the usual club dates, we presented our Sound in Space program in 3 cities, conducted a 3 day workshop with student musicians, and had a CD release show for A Short History in Berlin.

[read more]
Rova Members' Upcoming Shows
Remaining Dates for Larry Ochs' Kihnoua Tour
March 28: Kihnoua in St Louis, MO, venue TBA
March 29: Kihnoua @ Krannert Art Museum, Champaign, IL
March 30: Kihnoua @ Detroit Institute of the Arts Detroit, MI


Wednesday and Thursday, March 28 – 29
Barney Childs Festival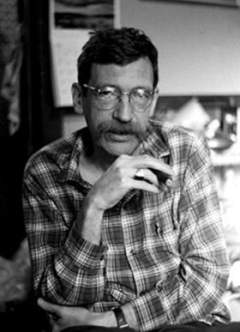 Two nights of composer Barney Childs music, featuring many of his students and collaborators. Jon Raskin studied with Childs at the University of Redlands in the early 1970's and will perform at the festival.
"Tuesdays" at Tom's Place (Note: shows are not on a Tuesday)
3111 Deakin Street
Berkeley

http://4-33.com/tuesday/index.html

Friday, March 30
ROOM: Low Reed
Pamela Z Productions presents an evening of new music for bass clarinets, baritone sax, and other low reeds (combined with a little voice & electronics). Each will do a solo set and/or duo with Pamela Z.
Royce Gallery
2901 Mariposa Street #18
San Francisco
Marty Walker (Bass Clarinet)
Jon Raskin (Baritone Saxophone)
Squonk (Jon & (Bass Clarinets)

---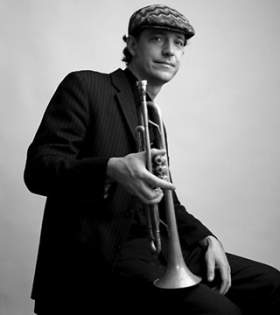 Tuesday Night, April 3
Larry Ochs, Darren Johnston + Don Robinson
The Makeout Room
3225 22nd Street at Mission
San Francisco
No Cover
www.makeoutroom.com/events/
---
Thursday, April 19, 9 pm
Dan Plonsey's New Monstrosities of Jazz

Dan Plonsey – tenor sax
Steve Adams – soprano and alto sax, flute
Scott Looney – piano
Steve Horowitz – bass
John Hanes – drums

El Valenciano Restaurant
1153 Valencia Street (between 22nd and 23rd Sts.)
San Francisco
www.calartsf.net/
---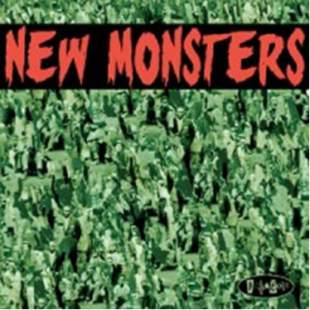 New CD / New Monsters

Check out the review for the new CD featuring Steve Adams!
---
Saturday, April 21, 8:00 pm
Jon Raskin & Carla Harryman (with their 7-piece ensemble)
Pamela Z

Composer and improviser (ROVA) Jon Raskin and cross-genre poet Carla Harryman celebrate the release of Open Box (on John Zorn's Tzadik label) using Harryman's texts as scores for musical interpretation. Animating the connections between music and language, the performance will feature an all-star ensemble with Aurora Josephson, Ava Mendoza, Gino Robair, John Shuirba and Roahm Sheikhani.
One of the giants of SF's music/performance art scene, the always amazing Pamela Z, will open the evening.
Cyprian's Church
2097 Turk (at Lyon)
San Francisco
www.brownpapertickets.com
---
Dates for Ochs in Europe
April 15: Ochs + Miya Masaoka @ 19 rue Paul Fort, Paris, France
April 18: East West Ensemble (Ochs, Masaoka, Petit, Fengxia, Kassap) @ Le Vauban, Brest, France
April 19: East West Ensemble in Dijon, France
April 20: East West Ensemble @ L'AJMI, Avignon
April 21: East West Ensemble @ Musée du quai Branly, Paris http://www.quaibranly.fr
---
Saturday, April 28, 8:00 pm
Ochs/Shelton Quartet

Larry Ochs – tenor and soprano saxes
Aram Shelton – alto sax, clarinet
Scott Walton - contrabass
Kjell Nordeson – percussion
Red Poppy Art House
2698 Folsom Street at 23rd Street
San Francisco
http://redpoppyarthouse.org/
---
Friday, May 4, 6:30 pm
Free!
The Matt Small Trio
Matt Small – bass
Steve Adams – reeds
Shane Shanahan – percussion
De Young Museum
50 Hagiwara Tea Garden Drive
San Francisco, CA
deyoung.famsf.org
---
Sunday May 6, 8:30 pm
Adm. Ted Brinkley's No Porkestra
Check out the brilliant composer and pianist Graham Connah's robust ensemble, featuring an all-star cast too numerous and unpredictable to mention (including Rova's Steve Adams on flute!)

The Jazz School
2087 Addison
Berkeley
510-845-5373
www.jazzschool.com
---
Sunday, May 13 time TBD
Steve Adams Quartet at the In the Flow Festival
Steve Adams – saxes and bass flute
Lisa Mezzacappa – bass
Scott Amendola – drums
John Hanes – electronics
Antiquité Maison Privée
2114 P Street
Sacramento

www.intheflowsacramento.com
Also appearing at Antiquité that day are Scott Amendola vs. Wil Blades, Dottie Grossman and Mike Vlatkovich, Lovely Builders and numerous others. The In the Flow Festival runs from May 9-14 at several locations in Sacramento.
---
Thursday, May 24
Dan Plonsey's New Monsters
Ashkenaz
1317 San Pablo Ave
Berkeley
www.ashkenaz.com
[TOP]
---
New Raskin & Adams Recordings
Jon Raskin and Carla Harryman: Open Box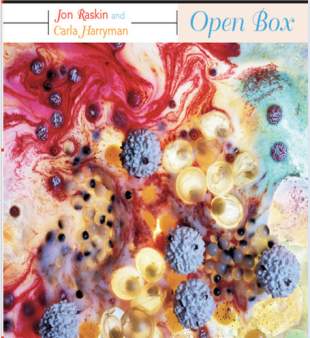 Open Box
Jon Raskin and Carla Harryman Tzadik Records 7639
www.tzadik.com/
From Tzadik: Three years in the making, Open Box is one of the most exciting and successful collaborations of poetry and music ever made. With meticulous attention to detail, Jon Raskin has set the genre-busting poetry of Carla Harryman to music ranging from rock and metal to jazz and free improv. As radical as the writing, the music is brilliantly arranged, and interacts with the texts in a variety of dynamic ways. Each track is a world of its own, and moves forward with a focus and direction unprecedented in music/poetry collaborations. Featuring Raskin's all-star west coast quartet, and the poet herself reading from some of her most cutting edge works, this is music-poetry at its very best. A masterpiece!
John Hanes and Steve Adams: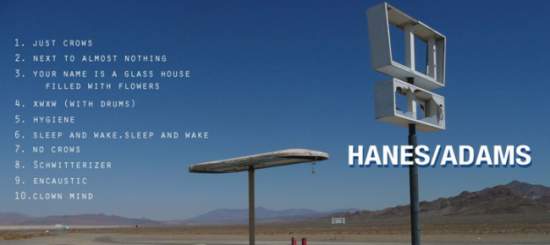 Hanes/Adams, the new recording of the John Hanes/Steve Adams electronics duo, is available now on Bandcamp hanesadams.bandcamp.com - ten tracks of inimitable strangeness for your listening pleasure.
---
Favorite Street – Jon Raskin
RECORDINGS
Makan
Kamilya Jubran
Zig-Zag Territoires ZZT090102
www.outhere-music.com/
www.kamilyajubran.com/
http://m.youtube.com/watch

An amazing Palestinian singer and oud player.
The Book of Sounds / The Book of Hours / Face á Face
Hans Otte, composer and piano
Celestial Harmonies 12069-2

This is a re-issue of an out of print recording.
http://m.youtube.com
Breathbox
Antii Paalanen
Siba Records SACD 1005
Anttii is a Finnish musician who plays the diatonic accordion and has composed a mesmerizing set of minimalist pieces.
www.anttipaalanin.com
www3.siba.fi/

Für Paul Klee
Ake Johannsson, Aki Takase, Werner Dafeldecker, Azel Dorner, Alexander Von Schlippenbach and Paul Lovens Jazzwerkstatt JW097
records-cd.com/news

Paul Klee wrote poetry his whole life, but kept the existence of the texts secret. After his death Paul Klee's son published the texts. Sven-Ake has set them to music using a group of outstanding improvisers.
BOOKS
Ai Wei Wei Blog: Writings, Interviews and Digital Rants, 2002-2009
Ai Wei Wei
MIT Press

Ai Wei Wei is an artist, architect, activist and social critic who kept a blog until 2009 when it was shut down by the Chinese government. It is now available as a book.
www.aiweiwei.com
mitpress.mit.edu/
Embassytown
China Miéville

Embassytown is a science fiction novel about language and how it shapes culture and society. In the story, Ariekei have 2 mouths which allow them to say two words simultaneously, creating a language in which they can only speak the truth, and what they have experienced. Humans require two speakers who have a special bond in order to speak to them. Miéville creates a compelling storyline with language the central theme.
ARTICLE
Control a Giant Modular Synthesizer from the Comfort of Your Home
Geeta Dayal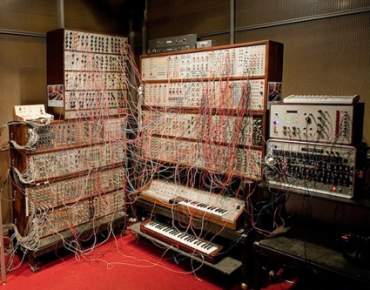 Listen to, and control, a Massive Analog Synthesizer that was built over the course of 40 years by Joe Paradiso—an associate professor at the MIT Media Lab. Up to 12 people can log on and move the controls, or you can just log on and enjoy listening.

www.wired.com

synth.media.mit.edu/

---
Arcana V: Musicians on Music, Magic & Mysticism
Answering a need for critical attention towards experimental and avant-garde music, Arcana is a ground-breaking publishing project of John Zorn's—as far-ranging and dynamic as the current generation of musicians. Through manifestoes, scores, interviews, notes and critical papers, performers and composers address composing, playing, improvising, teaching, and thinking in and through music. Rather than an attempt to distill or define musicians' work, Arcana illuminates with personal vision and experience.
Mysticism, magic and alchemy all come into play in the creative process. For centuries musicians have tapped into things spiritual, embracing ritual, spell, incantation and prayer deeply into their life and work. Although the connection of music to mysticism has been consistent, well documented and productive, it is still shrouded in mystery and largely misunderstood. For this special edition, Arcana focuses on the nexus of mysticism and spirituality in the magical act of making music. Far from an historical overview or cold musicologist's study, these essays illuminate a fascinating and elusive subject via the eloquent voices of today's most distinguished modern practitioners and greatest occu lt thinkers, providing insights into the esoteric traditions and mysteries involved in the composition and performance of the most mystical of all arts. Available in April 2012.
www.artbook.com/hipsroad-tzadik.html
---
RadiOM - Improv:21 Archives
Want to sample some of the Improv:21 informances? We have uploaded all the Improv:21 informances on RadiOM (the archive website of Other Minds). There is a lot of stimulating information in each show which you can easily stream and watch/listen to.
Here's the complete list of events currently available:
Vinny Golia
Ellen Fullman
Scott Amendola
Mark Dresser
Roscoe Mitchell
Chris Brown and Tim Perkis
Zeena Parkins
Bob Ostertag
Wadada Leo Smith
Lawrence "Butch" Morris
Rova
John Zorn
Cheryl Leonard
Nels Cline
Fred Frith
Carla Kihlstedt
Gino Robair
Miya Masaoka
Ned Rothenberg
Oliver Lake
Ben Goldberg
To get news from Other Minds click here.
[TOP]
---
Join the Rova:Arts Community
Become a Fan on Facebook!
Already a fan? Encourage your Facebook friends to become Rova:Arts fans. When we hit 1,000 Facebook fans, we'll give every fan access to a video of the 40-minute Rova + San Francisco Taiko Dojo collaboration from the 1989 Leverkeusen Jazz Festival (in Germany)! This is the only video recording of the extended piece Dance of the Maroons, composed by Jon Raskin and Rova for this special ensemble in 1988. Long thought to be lost, this uncut footage is something special; it will not be shown until we reach 1000 fans-and then will only be available online for two weeks before being taken down. The only notice of the video's availability will be posted on Facebook.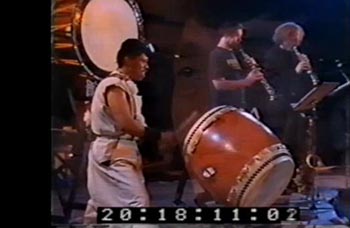 Stay Tuned
You can stay in touch with all Rova:Arts activities through our website, the Rova newsletter, and our FaceBook and MySpace pages. See links at the bottom of the page. Also, check out Rova on YouTube! Subscribe to our channel and be notified when there are new Rova videos for you to watch. Go to www.youtube.com/user/ROVAARTSSF and click the subscribe button.
Thanks to Rova Friends!
We want to express our deepest gratitude to all the generous private and public donors who contribute to Rova:Arts. Your support has been essential to the successful presentation and documentation of our projects over the years. As Rova enters our 35 th season of adventurous improvised music making, we hope those of you who do contribute to the arts annually will consider making a donation to Rova:Arts.

About Rova:Arts
Rova:Arts, formed in 1986 to support the activities of Rova, has been instrumental in producing local projects and advancing an ongoing cultural exchange between local Bay Area artists and the international scene through its Rovaté concert series. These events, made possible by funding to Rova:Arts, have engaged Bay Area musicians and composers-as well as musicians from around the world. Rova:Arts projects are often reproduced in other parts of the world, thereby bringing the work to a broader audience. Also, many Rova:Arts events have been recorded, resulting in releases which have been enthusiastically celebrated.
Click here to find out more and to Join Rova:Arts. If you are interested in getting involved in a more hands-on-way, feel free to contact us: www.rova.org/contact.html. Thanks for being part of the art.
:: WATCH FOR MORE ROVA NEWS IN April 2012 ::
Be sure to visit us online:
Rova.org
RovaMySpace
RovaFacebook
CDBaby
---
Rovaté 2012 - The Art of the Improviser - continued
Taking its name from an early Ornette Coleman album, and loosely based on the performance concept of late British guitar player Derek Bailey's "Company Week", The Art of the Improviser is a forum for inventive musicians to present spontaneously conceived pieces in various formations—settings for each player to explore, probe, challenge and excite. This will be the 7th Art of the Improviser concert we've organized since 1995; past concerts have featured dozens of players from the Bay Area and beyond—including Miya Masaoka, Ches Smith, Vijay Iyer, LaDonna Smith, Fred Longborg-Holm, Vinny Golia, Nels Cline and MaryClare Brzytwa. In keeping with past Art of the Improviser ensembles, the players for the May 12 concert were selected by Rova because of their passionately individual voices, and their commitment to working in a global network of creativity. The audience can expect the unexpected, and will be engaged by masterfully crafted soundscapes.
[Back]
Sound in Space
The first stop was Wels, Austria, a small town roughly midway between Salzburg and Vienna. Rova has played there many times—including a 2005 performance of Electric Ascension. This year's concert was presented in a space built as a Minorite monastery in the 12th century. Posted on the RovaArts FaceBook page is a video clip from the show that you can view here: Excerpts from Alvin Curran's "Electric Rags II" in Wels. The space was ideal for this special program, with wonderful acoustic delay, cavernous cathedral ceilings, and so much history.
Developed over several years, and consolidated into a concept program for a Berkeley Art Museum show a year ago, Sound in Space is a group of pieces in the repertoire that are designed for resonant environments-spaces which would not be conducive to Rova's "normal" club date tunes and more densely detailed works. Ochs' Low Light Inches places the players around the audience, showering them with hocketed melodic fragments, and setting up a double duo dialog that exploits the pairs' distance from one another; Raskin's To the Right of the Blue Wall, also played from the corners of the room, is an open-form improvisation in which the horns create layered, interactive correspondences; and during the oldest piece in the set, the Adams-Ochs work, Grace—originally designed for San Francisco's Grace Cathedral—Rova moves around the space, establishing the locus of the music, and continuously morphing perspectives.
Also included in the Sound in Space program are Adams' Graphic #38 (for Steve Lacy), Raskin-Adams' For the Birds, the 'Morton Feldman' segment of Ochs' Certain Space, and 3 pieces from Alvin Curran's Electric Rags II, composed for Rova in 1989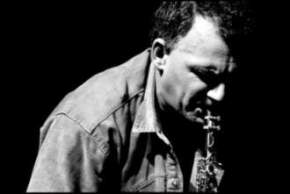 Our second Sound in Space concert, given 10 days after Wels, was in Metz, France. Although the space wasn't as spectacular as the Minorite monastery, we had a very intensely focused audience, and the special aspects of the spatially-oriented program were more thoroughly explored by the quartet. Rova played one set, and the second half of the program featured French soprano saxophonist Michel Doneda's Trio. Doneda is a brilliant player with a very singular vision for this trio, using minimal percussion and accordion-lower case intensity!
The next night, we presented the last of the Sound in Space concerts in Paris, at the most spectacular site of the tour-the Collège des Bernardins, which is located not far from Notre Dame Cathedral, in the 5th Arrondissement. The 13th century cloister was restored in recent years, and is the venue for a unique music series curated by the adventurous Parisian, David Sanson. Exceedingly long decay in the space required us to play the room in a particular way to make the music work, and confirmed again that the pieces chosen have the flexibility required for adapting to a range of environments. We were joined by friends and colleagues afterwards, including Russian percussionist, Vladimir Tarasov, and artist, Lauri Nykopp, making our stay in Paris one of the highlights of the trip.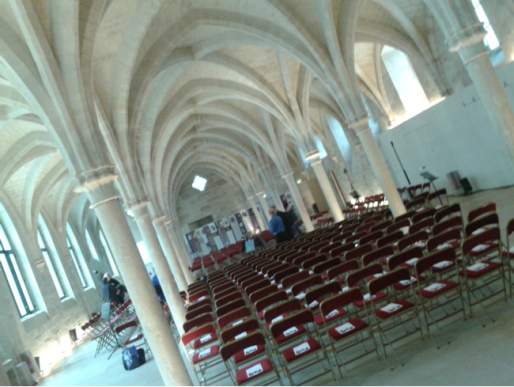 The Collège des Bernardins, Paris, March 1, 2012
Workshop in Bern, Switzerland
Near the beginning of the tour we had the luxury of spending 3 days in one place to conduct workshops with student musicians. Bern, the capital of Switzerland, is a beautiful city, and the headquarters of our activities was at a well-organized culture center on the River Aare, not far from the city center.
The days of workshops and concerts were organized by Swiss saxophonist, Jürg Solothurnmann, who was also a participant. Jürg did a wonderful job getting the word out to a good mix of experienced musicians, and arranging hospitality and other practical aspects of our stay in Bern. The students were a delight. They came from a broad range of backgrounds, and contributed enthusiastically to make the sessions a great success for us all. Our concert at the close of the stay gave us the opportunity to contextualize much of what we covered over the 3 days, and making the concepts musical. This confirmed to us the value of sharing Rova perspectives, our compositional approaces, and our performance practices and processes. Big shoutouts to Mr. Solothurnmann and to all the participants!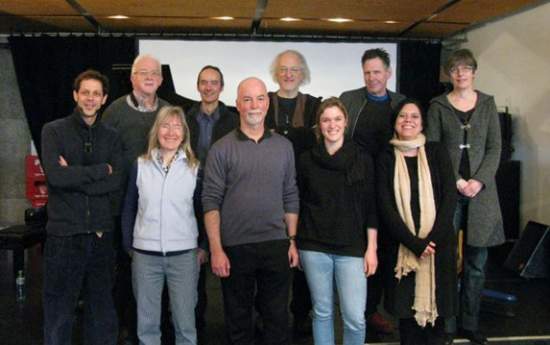 CD Release Concert for A Short History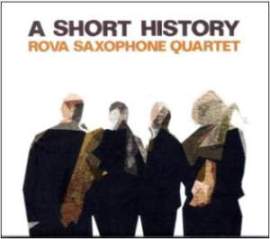 Days before we departed for Europe in February, we received our newest recording from the label, Jazzwerkstatt, which is operated by veteran producer/organizer, Ulli Blobel. Mr. Blobel set up 3 concerts on our tour, culminating in a CD release show in Berlin. The Berlin experience was a bit bizarre in that both the hotel and venue were right on Kurfürstendamm Strasse—basically the 5th Avenue of Berlin with all the designer shops represented. But, the venue, the Institut Français was an elegant space, used as an French officers' club at the end of World War II, and it was conducive to a really solid two-set Rova blowfest.

The tour wasn't with minor mishaps, including a couple accidents, some lost items, colds, and few missed cues (!), but the solid block of nightly concerts gave us an incredible opportunity to drill down on the pieces, and really move things around artistically. It also confirmed again that the quartet is eager for concert and project opportunities, is well poised to delve deeper into the Rova sound pool, and is still feeling the old fire in the belly creating new music.

[Back]