In this Newsletter:
» Two Rova Shows in April
» Albuquerque and LA Shows
» Rovate 2011 "331/3"
» Celestial 7 Tour Report
» Listen to The Sax Cloud
» Favorite Street – Bruce Ackley
» Planetary CD Review
» Other Upcoming Shows
» RadiOM - Improv:21 archives
» Contribute to Rova:Arts

:: ROVA NEWS April - May 2011 ::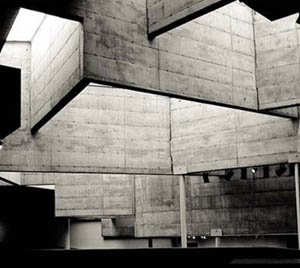 Rova's continuing a busy stretch with a special site-specific concert this Friday, April 1 at the Berkeley Art Museum—pre-poured concrete never sounded so good! We'll also be playing in San Francisco on April 14. And Rova's heading to LA and Albuquerque in May. We haven't been to either city in many years, so we're especially excited to present all new works to audiences there.
In June, in conjunction with the San Francisco Jazz Festival, Rova:Arts will co-present Rovaté 2011: "33+1/3rd", an evening with Rova and turntable artists DJ P-Love and DJ Olive. The concert will celebrate Rova's 33 1/3rd anniversary and the release of the limited edition LP, The Receiving Surfaces, featuring the saxophone quintet of Rova plus John Zorn.
Rova tour plans for Europe 2012. After a hiatus from those classic long tours in Europe, Rova:Arts is now booking the period February 16 to March 11, 2012 for just that. The tour already includes quartet concerts in Berlin, Leipzig and two other cities in Germany, all to be recorded and mixed down to a live recording for the excellent German improvised-music label Jazzwerkstatt. In addition we've booked three nights in Bern, Switzerland, which will include a 2-day workshop with student musicians, culminating in a concert of Rova compositions, with the students performing with Rova. Also in discussion are concert dates for the Rova Special Sextet (Rova plus two percussionists), and dates for performances of Rova works scored with graphic notation for both the quartet and an expanded chamber ensemble. We're looking forward to returning to some of the more intimate haunts we've been skipping in favor of festival appearances over the past couple of years.
Our tour with the Celestial Septet in late February was an enormous success in every way—the music, friends and audiences, the band, the venues, and presenters all contributed to electric nights of deep improvisation. You can read Larry's notes about the trip below.
Check out Rova.org to listen to The Sax Cloud performance from June of 2010 which we just mounted there. And, read below what people are saying about our latest CD release, Planetary! Ackley's got Harry Smith's Anthology of American Folk Music on his Favorite Street.
---
Two Rova Shows in April
Friday, April 1, 7:30 PM
L@te Friday Nights at BAM
Berkeley Art Museum
2626 Bancroft Way
2621 Durant Avenue
Between College and Telegraph
Directions / Parking

The cavernous, high-ceilinged and vaulted Berkeley Art Museum is an ideal site for Rova's spatial improvisation pieces. The quartet will present a two set concert of works which will explore the museum's unique acoustic properties and will find Rova setting up around the space, moving through it and around the audience. Our rehearsals in the space have been thrilling. Admission to the concert includes access to the museum galleries.

Rova at El Valenciano Restaurant & Bar
Thursday, April 14, 9 PM
1153 Valencia St
(between 22nd St & 23rd St)
San Francisco
Neighborhood: Mission

First Rova San Francisco show in 2011!
---
Albuquerque and LA Shows
Friday, May 13, 7:30 PM


Outpost Performance Space
210 Yale SE
Albuquerque, NM
Rova will perform in the

Creative Soundspace Festival.

Mark Weaver's UFO Ensemble opens the show.

$20/$15 Members and Students
For advance tickets call the Outpost Space (505) 268-0044
http://www.outpostspace.org/

Saturday, May 14, 8:00 PM




Blue Whale


123 Astronaut E S Onizuka St. Suite 301
Los Angeles
Tel: 213-620-0908
http://www.bluewhalemusic.com/


Blue Whale is a live jazz bar located in the heart of Little Tokyo, Los Angeles.
---
Rovaté 2011 "331/3"
Rova meets DJ Olive and DJ P-Love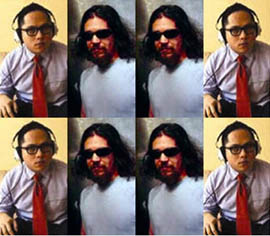 Friday, June 4
Celebrating our 33 1/3 Year Anniversary with 2 great DJs added, and the official release of The Receiving Surfaces
Sponsored by Rova:Arts and SF Jazz
Presented @ Swedish American Hall, San Francisco (above Café Du Nord)
2174 Market Street
San Francisco, CA 94114
Tel 415. 861.5016
Here's information on the show from our co-producers, SFJazz:
"In 1977, four adventurous reed experts came together in San Francisco to form the Rova Saxophone Quartet. Exactly 33 1/3 years after the quartet's first gig, Larry Ochs, Jon Raskin, Steve Adams and Bruce Ackley are celebrating the release of a limited edition live LP of last summer's landmark collaboration with John Zorn. An LP that spins at 33 1/3 rpm! Coincidence? Nothing in Rova's vast and enthralling creative world is happenstance, though chance figures prominently in the group's aesthetic. Deeply versed in an array of improvisatory strategies, they draw widely from an international palette of popular and traditional musical forms. For "33 1/3" the quartet is working with two seminal turntablists, DJ P-Love , who's provided grooves and inspiration for situations as diverse as Kid Koala, the Orchestre Métropolitain de Grand Montréal and Amon Tobin, and DJ Olive , a supremely musical artist sought out by sonic explorers such as Dave Douglas, Zeena Parkins, Sexmob, Uri Caine and Medeski Martin and Wood. With grooves from two of the leading turntablists, consider this a happening!"
---
The Celestial Septet in Flight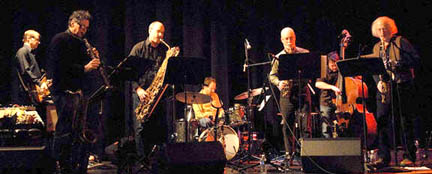 The C7 Tour Report
"The Celestial Septet is a vehicle for time and space travel through dense, narrow thickets and airy, wide expanses of boundary-blurred extrapolations of jazz, rock, late-20th-century European modernism and American minimalism, and 21st-century postmodern fusions…"—Derk Richardson
Just completed Celestial Septet tour a major success! Larry Ochs reports:
Rova and Nels Cline Singers, the two bands that combine to make up The Celestial Septet ("C7" for short), convened for five concerts in the Northeast USA in late February. It was a week of glorious music, and exuberant audiences. The band came together for the first time since November 2008 when C7 went in the studio to record the tracks for the band's eponymous CD, released on New World in March 2010. In the four Northern California concerts that occurred in 2008, getting the repertoire ready for the CD was the primary focus, and as a result the pieces were moved along by the composers in order to make sure that all or most of the compositions targeted for the CD would fit onto the recording.
[read more]
---
Listen to The Sax Cloud
In June of 2010, under the direction of Rova's Jon Raskin and Steve Adams, Rova:Arts organized an evening of music for 16 saxophonists presented 'in the round'—surrounding the audience. The quadruple quartet performed two set-long pieces, one each by Raskin and Adams. Set 1 is now available for download on the Rova site.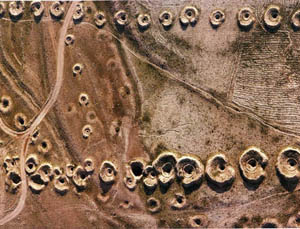 This rare opportunity to assemble 16 of the most committed and creative players in the Bay Area and beyond for a special Rova collaboration was a dream of Steve's and Jon's and they created an evening of engaging sonic beauty. Ambitious projects like the Sax Cloud generally only happen once, so we're excited to make available the recording of the second set, Jon's Raskin's piece. Repeated listening to this work reveals its structure, magic and the unique contribution each saxophonist made that evening.

In addition to Rova, the performers were:
Aaron Bennett, Sheldon Brown, James Fei, Vinny Golia, Frank Gratkowski, Phillip Greenlief, John Ingle, Kasey Knudsen, Jayn Pettingill, Daniel Plonsey, Aram Shelton, and Cory Wright, Gino Robair (conductor)
The ssssssaaaaaaxxxxxx Cloud by Jon Raskin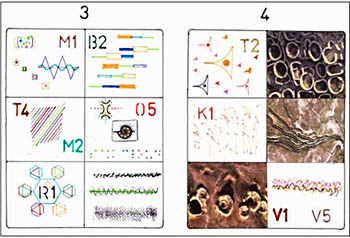 Performance Notes
The Sax Cloud is a work that is quieter than naught, and the resulting spatial relationships play an important role in defining the Cloud's musical language. Each pair of ears in the audience has a unique location in the sonic membrane that is created around them. Conceptually, the 16 saxophonists are divided into four sax clouds, each led by one of the Rovas who is responsible for the sounds and processes from each of the quartets.
Rova has developed a wide variety of improvising strategies in their collective work, Radar. Raskin has combined the Radar approach with the graphic score language that he has been exploring for the past several years.
Gino Robair conducted from the center of the space to coordinate the creation of the performance sound clouds. Robair's conducting process derived from the spatial concepts of aerial photographs of ancient sites (see above this article) taken by Georg Gerster. The patterns captured by the images are especially remarkable, considering the point of view of the original site builders. They lacked an awareness of the overall structure that they helped to create—analogous to each Sax Cloud player's limited perspective as the work unfolds.
---
Favorite Street – Bruce Ackley
Anthology of American Folk Music
Smithsonian Folkways Recordings (6 CD boxed set)
Edited by Harry Smith
The Anthology of American Folk Music , originally compiled and released on Folkways Records in 3 two-LP sets in 1952, is the work of Harry Smith (29 May 1923, Portland, Oregon – 27 November 1991, New York City). Smith was an American archivist, ethnomusicologist, student of anthropology, record collector, experimental filmmaker, artist, bohemian and mystic. This collection of blues, country, old-timey and jug band tunes, recorded between 1928 and 1932, was carefully curated and sequenced by Smith from his vast archive of '78s. The anthology became the bedrock of the folk and blues revival movement of the '50s and '60s, and revealed a world of American popular music that had long been forgotten.
As Frank Zappa might have asked, "Why do you care?" And, why do I, as a contemporary saxophonist with big ears for jazz and modern art music, care about stuff as arcane and obscure as the tunes on this anthology? Good question. But, there's something in the music's direct, from-the-gut nature that has always spoken to me. Somehow my approach to playing and hearing has been shaped in large part by raw folk musics from many cultures, especially the country and blues of America. And my appetite for Blind Willie Johnson, Son House, Doc Boggs or Charlie Poole doesn't feel at odds with my hunger for Stockhausen, Boulez, Braxton, Trane or Taylor.
Smith's anthology was recently made available on vinyl on the Italian label Doxy and, having a passion for listening on vinyl, I've been revisiting some of my favorites from the collection, recorded c. 80 years ago.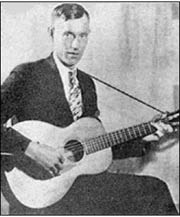 Frank Hutchison – "Stackalee"
This gem from 1927 is solo Hutchison on guitar, harmonica and vocals. That model was standard instrumentation for folk singers during the early '60s, and was likely common in popular music in Hutchison's day. This tale of murder was the subject of Lloyd Price's pop hit from 1959. It's unlikely that Price, or his producer, was aware of the anthology or this early recording, but somehow the song was in circulation.
Doc Boggs – "Sugar Baby"
Boggs' singing and banjo style are hauntingly beautiful on this 1927 recording. Boggs career happily enjoyed a revival in the '60s, with him recording and performing into the early '70s. Most performers on the anthology did not have this luxury.
Henry Thomas – "Fishing Blues"
Along with guitar and vocal, Thomas plays quills on this tune from 1928. The eerie sound of the blown quills is akin to that of pan pipes, and is a sound that influenced Canned Heat's Alan "Blind Owl" Wilson and was used on some of their best known songs. I just read an interesting story that makes the claim that Wilson actually helped Son House to re-learn his songs when House was 're-discovered' in 1964.
Robert Johnson – "Last Fair Deal Gone Down"
This recording of Johnson came almost 10 years before the John Hammond Columbia re-issues of the early '60s. It's interesting to note that this anthology issue was released only 15 years after Johnson recorded it!
---
Planetary CD Review
The following is a review by Victor Aaron, which appeared in NYC Jazz Record, of Rova's latest CD, Planetary , released on the Moscow-based label Solyd in February, 2011. If you haven't picked the CD up yet, or downloaded it, this review may convince you it's time to have a listen.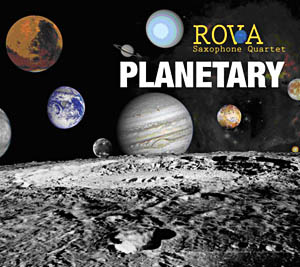 Imagine a conversation with three other people where topic...a theme if you will...is selected and all four of you are to converse on that topic at certain points in time. And then at other times, a random topic is chosen, but everyone has to be conversing on topic together. And the topics can change on the fly, several times, before returning the the original, complex "theme" topic.

[read more]
---
Other Upcoming Shows
Monday, April 4, 9:30
Ochs / Don Robinson Duo
Makeout Room
22nd & Mission Streets
San Francisco
(Triple bill starts at 8:30)

Makeout Room's Two-Year Anniversary Show!
8:30pm
BRISTLE
Randy McKean, reeds
Cory Wright, reeds
Murray Campbell, double reeds and violin
Lisa Mezzacappa, bass

9:30
LARRY OCHS (saxophone) + DONALD ROBINSON (drms) Duo

10:30
ERIK JEKABSON GROUP
Kasey Knudsen, alto saxophone
Erik Jekabson, trumpet
John Witala, bass
Mike Abraham, guitar
Smith Dobson Jr, drums

Rova's Steve Adams is traveling to the East Coast for a rare non-Rova tour, but can't get away from the saxophone quartet it seems. See his calendar below:

Sunday, April 3 @ The Stone, NYC

Steve Adams / Ken Filiano Duo - 8:00 PM


Steve Adams - woodwinds
Ken Filiano - bass



The Steve Adams / Ken Filiano Quartet – 10:00 PM


Steve Adams and Vinny Golia - woodwinds
Ken Filiano - bass
Bill Mintz - drums

The Stone is located at the corner of Avenue C and Second St., NY, NY.
Each set is $10
http://www.thestonenyc.com/


Monday, April 4 @ Outpost 186, Cambridge, MA

Steve Adams/Ken Filiano Duo – 8:00 PM


Steve Adams - woodwinds
Ken Filiano – bass
186 ½ Hampshire Street
Inman Square
Cambridge , MA
http://zeitgeist-outpost.blogspot.com/


"The duo's incisiveness cuts to the bone. Their rapport is most genuine, their artistry comprehensive; this is a first-class performance." ~ Chris Kelsey, All Music Guide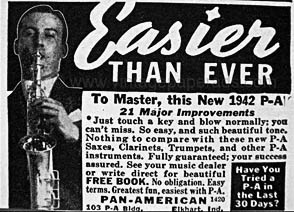 Your Neighborhood Sax Quartet

31st Reunion Concerts!!!


Friday, April 8, 8:00 PM




Steve Adams, Allan Chase, Cercie Miller, Tom Hall, Joel Springer and Danny Bittker – saxophones

First Church in Cambridge, Congregational




11 Garden Street Cambridge , Massachussetts


Directions: www.firstchurchcambridge.org/
Suggested Donation: $10


Sunday, April 10 at the Stone, NYC

8 p.m. - Your Neighborhood Sax Quartet


Steve Adams, Allan Chase, Cercie Miller, Tom Hall, Joel Springer and Doug Yates - saxes

10 p.m. - The Steve Adams Quartet
Steve Adams and Vinny Golia - woodwinds
Lisle Ellis - bass and electronics
Ikue Mori - electronics
set is $10
http://www.thestonenyc.com/
---
RadioOM – Improv:21 Archives
Want to sample some of the Improv:21 informances?
We will be uploading one show every two months to RadiOM (the archive website of Other Minds) until the entire series is online. There is a lot of stimulating information in each show.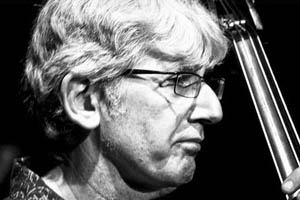 Informance by composer and bassist Mark Dresser, April 15, 2008
After a brief introduction by Derk Richardson, Dresser takes the stage and performs a lengthy improvisation, before launching into what is no less than a master class on extended playing techniques, intervals, harmonics, and the creative uses of amplification.
Scott Amendola
Mark Dresser
Roscoe Mitchell
Chris Brown and Tim Perkis
Zeena Parkins
Bob Ostertag
Wadada Leo Smith
Lawrence "Butch" Morris
Rova
John Zorn
Cheryl Leonard
Nels Cline
Fred Frith
Carla Kihlstedt
Gino Robair
Miya Masaoka
Ned Rothenberg
Oliver Lake
Ben Goldberg
To get news from Other Minds click here.
---
Join the Rova:Arts Community
Become a Fan on Facebook!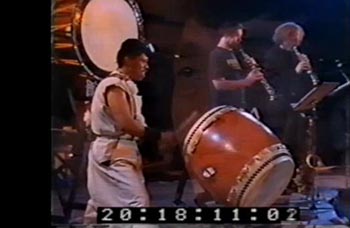 Already a fan? Encourage your Facebook friends to become Rova:Arts fans. When we hit 1,000 Facebook fans, we'll give every fan access to a video of the 40-minute Rova + San Francisco Taiko Dojo collaboration from the 1989 Leverkeusen Jazz Festival (in Germany)! This is the only video recording of the extended piece Dance of the Maroons, composed by Jon Raskin and Rova for this special ensemble in 1988. Long thought to be lost, this uncut footage is something special; it will not be shown until we reach 1000 fans—and then will only be available online for two weeks before being taken down. The only notice of the video's availability will be posted on Facebook.
Stay Tuned
You can stay in touch with all Rova:Arts activities through our website, the Rova newsletter, and our FaceBook and MySpace pages. See links at the bottom of the page. Also, check out Rova on YouTube! Subscribe to our channel and be notified when there are new Rova videos for you to watch. Go to www.youtube.com and click the subscribe button.

---
Contribute to Rova:Arts
We want to express our deepest gratitude to all the generous private and public donors who contribute to Rova:Arts. Your support has been essential to the successful presentation and documentation of our projects over the years. As Rova enters our 34 th season of adventurous improvised music making, we hope those of you who do contribute to the arts annually will consider making a donation to Rova:Arts.
About Rova:Arts
Rova:Arts, formed in 1986 to support the activities of Rova, has been instrumental in producing local projects and advancing an ongoing cultural exchange between local Bay Area artists and the international scene through its Rovaté concert series. These events, made possible by funding to Rova:Arts, have engaged Bay Area musicians and composers—as well as musicians from around the world. Rova:Arts projects are often reproduced in other parts of the world, thereby bringing the work to a broader audience. Also, many Rova:Arts events have been recorded, resulting in releases which have been enthusiastically celebrated.

Click here to find out more and to Join Rova:Arts. If you are interested in getting involved in a more hands-on-way, feel free to contact us: http://www.rova.org/contact.html. Thanks for being part of the art.
:: WATCH FOR MORE ROVA NEWS IN APRIL ::
Be sure to visit us online:
Rova.org

RovaMySpace
RovaFacebook
CDBaby
---
The Celestial Septet in Flight (cont.)
But this time around there was no need to confine the sections to a certain limited time frame, and the pieces were all allowed to unfold freely, which is to say that we let the music dictate when sections would end. While some pieces remained basically the same length, "Whose to Know" (for Albert Ayler) went from 25 minutes on the CD to between 30 and 40 minutes each night . And Nels Cline's piece "The Buried Quilt" expanded from 16 minutes to between 25 and 30. The four main pieces on the CD (the two mentioned above plus "Cesar Chavez" and "Trouble Ticket") were played every show, and one or more of them starred each night. In my personal notes, "Trouble Ticket" was absolutely stunning from night 2 onwards with great baritone and alto solos in Amherst and Baltimore; the Singers blew away their trio sections of that piece in Philadelphia, Amherst, and New York. "Whose to Know" surprised us all in Philadelphia and then seemed to have that perfect take in Amherst, eliciting that exact comment from a music critic in the audience. Not to say that critics "always know," but it's nice to hear that kind of enthusiasm coming from someone who might be a bit jaded from all the listening she has done over the years. Trevor Dunn, playing bass with C7 for the first time on this tour, took some beautiful bass solos in "Whose to Know," and Scott Amendola's drum solos in Philadelphia, Amherst, and New York were spectacular, moving from one sound area to another and then a third in logical but dramatic fashion. His combining of electronics and ferocious drum layering in New York was one of the most dramatic moments on the tour, and that's saying something considering how intense the Singers' section of "Whose to Know" had been in that New York show.
In fact in New York, the Singers suddenly revealed that they had been saving an extra level of intensity for New York, a level that was absolutely exalting throughout the evening. Onstage (see photo) the Rovas stand in a semi-circle within the Singers larger semi-circle, and when Rova wasn't playing, we would split into pairs and move offstage to the right and left so the audience could better see the Singers trio sections. Steve Adams and I were always on the same side, and in New York, we just kept looking at each other and laughing at just how incredibly fantastic those Singer-dudes were making each other sound. Nels took the mode and part of his written material of "Whose to Know" up another notch that night, pushing Trevor and Scott to keep up. And, all that preceded this drum solo, which started with the electronics; I was ready to let Scott "take it" on his own for the rest of the set—and of course it's really one of the finest moments on a tour when you feel like a band is playing so well that any combination of players, right down to just one of them, can carry the music indefinitely. Then there's just no pressure whatsoever. Certainly by New York, if not sooner, we all knew that the possibilities were limitless. So I cued the saxophonists back onstage rather reluctantly in New York, but the second half of the piece was actually just as rocking as the first half. Rova's quartet "blow" on that night was unrelentingly intense (but was surpassed in Baltimore the next night; that's just the way things went the entire tour.)
Moving on and off stage is a big part of "The Buried Quilt," which consists of at least 8 different sonic sound-worlds, arranged by the composer in a particular order, with some of those worlds returning two or three times during the piece. It's a work that, on paper, seems as if it can't possibly work as a whole. While I think we got a really nice version of it on the CD, it really blossomed on this tour, thanks to it getting five performances in six nights. In Boston and Baltimore the composition was just beautifully rendered; the Ackley-Cline duo sections, for example, were way more sophisticated, from Boston onwards, than what you would hear on the CD. And Rova's experience improvising offstage—surrounding an audience, in pieces of our own all the way back to the late '70s—came in handy in this piece. Nels has us leave the stage during a brief, delicate trio the Singers play, and then, after allowing the solo electronics to set up, Rova begins interjecting small short soundings and "calls" from four points in the audience—sounds that are picked up by a microphone attached to Amendola's electronics, which then process the sax calls into loops and later more sophisticated responses, building, building, building, to a swirling crescendo as the saxes return to the stage.
As intense and exciting as the New York concert was, the final show in Baltimore was full of great moments; it was intense in its own particular way all night. The tour reminded me of the Rova-Braxton tour in 1989, a week of sax quintet concerts in Europe where each concert lifted the bandstand, as Steve Lacy once said. On that tour it seemed inevitable that the next gig would be a let-down compared to what had just happened, but in fact each succeeding concert was special in its own way. Not necessarily "better," but unique and surprising.
You know a show is special when promoters who hear music every night, like the folks in New York, are jumping up and down afterwards asking when you'll be back. And that's the unanswered question: when will C7 be back? Hard to say at this point. No plans exist. But everyone returned home hoping it would happen; we look forward to bringing this music to Europe at some point in the future. The main impediment to more tours is that Nels has his ongoing and fulfilling gig with Wilco, a band that loves to tour; and, in general, rock world promoters book much closer to the start of tours than do jazz festival, new music or university promoters, who prefer to book nine months to a year or more in advance. So we felt lucky that the two main sponsors for this tour, in Boston and Amherst, were able to wait until October 2010 for us to confirm the February 2011 dates. And then we felt doubly lucky to find open dates in three more cities.
Keep your eyes on our website and this newsletter: when plans emerge, you will be the first to know.
---
Planetary CD Review - Cont.
It's almost too easy to draw parallels between the Rova Saxophone Quartet and the World Saxophone Quartet, which was formed at roughly the same time. But while the WSQ has shown its capability in music forms both daring and conventional, I find Rova living on the edge more. They use the four-sax format to explore the overlaps among free jazz, modern classical, experimental music and a generous smattering of other styles. But like World, Rova had found liberation in the absence of a rhythm section or a chordal instrument; they've gotten so good at piloting complex rhythmic patterns and joining their horns to create chordal patterns that no one should miss those other instruments.

The RSQ has made over two dozen recordings that feature their original music and now just released another one. Planetary is their first non-collaborative album since 2007's Juke Box Suite . Last year, though, came forth a very fascinating summit meeting between them and the Nels Cline Singers, The Celestial Septet. Now, Raskin, Ochs, Adams and Ackley return to their tried and true four saxophones-and-nobody-else format.

"Parallel Construction #1" is the commercial track that kicks off this set of half dozen originals. OK, it's not commercial at all, but comparatively speaking, with it's relative lack of free-form improvisation and five minute running time, it's practically radio ready relative to what follows. There's even a ever-so-subtle quote from "April In Paris" that emerges near the end of the track, one of the rare hints of conventional melody they drop on listeners for the entire album. "S," however is the most fun cut here. It starts out like a music scored for a noir film with some Eastern European folk music tossed in the middle of it. Then a repeating figure is stated with Rova's unusual layers adding intrigue. Suddenly, the ostinato breaks up and speeds up simultaneously, leaving free expression in its wake. Eventually, the song regroups into more through-composed sections with soloing sprinkled around it, and finally a statement from the beginning is revisited right at the end. "Flip Trap" is like Glenn Miller on acid (and I mean that in a good way), or maybe Fletcher Henderson...which would make it like Sun Ra.

"Glass Head Concretion," on the other hand, veers closer toward 20th century classical/new music. It's notable by the pockets of space and sparer sounding than the other songs. There's not enough space here to explain all of what's going on in the last two tacks, "Planetary" and "Parallel Construction #2," as they are dense, shape-shifting, rootless tour de forces that liberally blur the lines between the composed and improvised portions. The only constant throughout is the astounding rapport among the four.

There is a method, or rather, a multitude of methods to this madness, of course. Ideas were formed and decisions were made on how they would be interpreted. That involved setting some ground rules for improvisation for each composition, how each of the players would pair off or form a chordal trio with which of the other players, or when to take a lead role, the flipping through meter changes (without percussion instruments, listeners don't really about that but it's vitally important to the players), and the deconstruction and reconstruction of themes.

But luckily, I don't need a doctorate in music theory to appreciate what these guys are doing. They might be speaking Greek to me, but I just love the way their language rolls off their collective tongues.